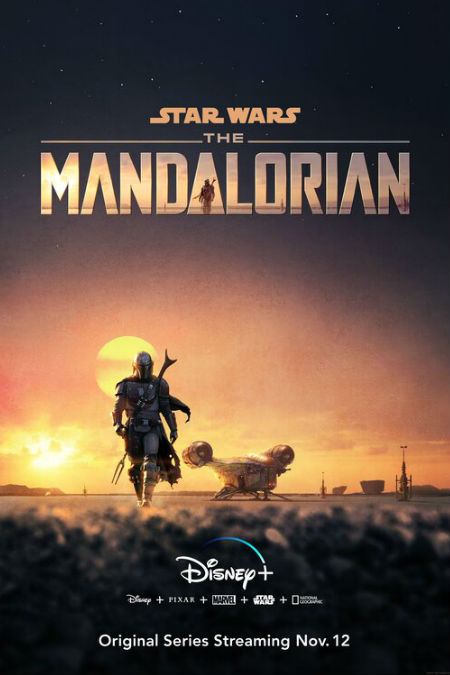 SNAPSHOT
After the stories of Jango and Boba Fett, another warrior emerges in the Star Wars universe. The Mandalorian is set after the fall of the Empire and before the emergence of the First Order. We follow the travails of a lone gunfighter in the outer reaches of the galaxy far from the authority of the New Republic.

Pedro Pascal (Kingsman: The Golden Circle) will star as a lone Mandalorian gunfighter in the outer reaches of the galaxy and will be joined by Gina Carano (Deadpool) who plays Cara Dune, a former Rebel Shock Trooper, having trouble re-integrating herself into society.; and Carl Weathers as Greef, a man who heads a guild of bounty hunters that hires The Mandalorian for a specific job. (synopsis (c) Coming Soon)
I have been in love with Star Wars since 1977 when A New Hope – it was then just good old Star Wars, plain and simple – made me realise how utterly enticing and absorbing science fiction could be.
My love for George Lucas's enduring creation has not diminished in the interim – save for when I saw The Force Awakens (which I mostly liked) and The Last Jedi (which I didn't) and felt like I'd seen it all before – and now is back at fever pitch thanks to The Mandalorian which sports a classic Star Wars look while still managing to be gritty and very 2019.
In fact, there's a real Wild West aesthetic to the show which seems to inhabit a grittier, darker version of Star Wars, very much like Solo or Rogue One.
Visually, the effects are lush and immersive, in keeping with director Jon Favreau's promise that what we see on streaming would match what we are served up in the cinema:
"Well, first of all, you have to treat it like you're making a movie for the big screen," explained Favreau. "The fact of the matter is that, if you look at Lion King, for example, we were very cognizant that, as many people are seeing it in the theaters, there are gonna be more people seeing it at home. And everybody has these beautiful 16 by 9 flatscreen TVs and you wanna create beautiful imagery that takes advantage of what people have. The Mandalorian, whether you watch it on your TV or if you saw it projected, it should feel just as much like Star Wars as any of the features." (Comic Book)
It's the kind of approach that makes watching Star Wars a joy and it'll be exciting to see how it all plays out when The Mandalorian debuts on Disney+ on 12 November.