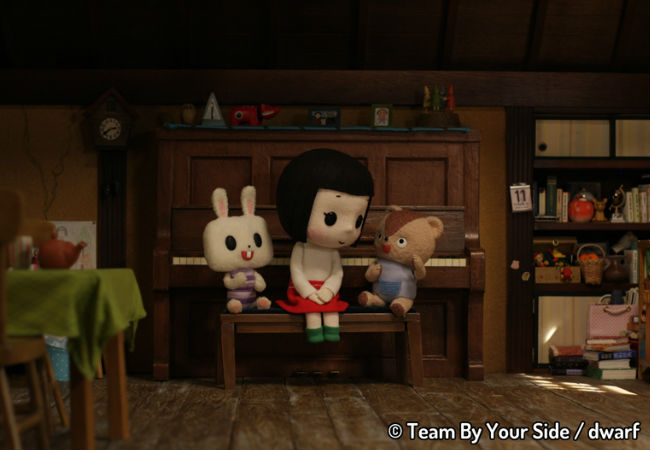 This week marked the third anniversary of the destructive Tōhoku earthquake and tsunami that struck the Fukishima region of Japan on 11 March 2011, resulting in the deaths of some 16,000 people (2600+ remain officially listed as missing, presumed dead) and the displacement of many tens of thousands more by the radiation that resulted from the meltdowns at the Fukushima Daiichi Nuclear Power Plant complex.
Whole towns and farming regions, occupied by local populations for centuries, had to be evacuated and recent reports suggest that some 97,000 people are still living in temporary accommodation, far from their ancestral communities, with all the physical, emotional and psychological dislocation that brings with it.
Children, as you would expect, are particularly struggling with the aftermath of the disaster with a report in The Sydney Morning Herald noting that "children experiencing falling strength, lack of co-ordination and emotional issues like shorter tempers."
Many are forced to always play inside and are frightened of what they're eating and what they're playing with:
"There are children who are very fearful. They ask before they eat anything, 'does this have radiation in it?' and we have to tell them it's OK to eat," said Mitsuhiro Hiraguri, director of the Emporium Kindergarten in Koriyama,  about 55 kilometres west of the Fukushima nuclear plant. "But some really, really want to play outside. They say they want to play in the sandbox and make mud pies. We have to tell them no, I'm sorry. Play in the sandbox inside instead."
In an attempt to help children deal with the trauma of this ongoing situation, Zapuni LLC are releasing the film By Your Side, directed by Tsuneo Goda, with stop motion animation provided by famed anime studio Dwarf and music by Grammy-nominated singer Sade, with the initial idea for the project coming from filmmaker and artist, Gregory Rood.
According to Zapuni, the "collaborative original short films help raise both awareness and funds for the children of Tohoku. Donations are used to provide them with instruments and a musical education."
All money raised will be used by El Sistema Japan, an organisation dedicated to changing the lives of children worldwide for the better through the transformative power of music and song, which, again according to Zapuni, "has been bringing the gift of healing music to the children affected by the Great Eastern Japan Earthquake since May of 2012."
It is a beautiful, touching, heartwarming film and I would encourage everyone to get behind this wholly important initiative to help the youngest victims of this terrible event.
* Thanks to the amazing P!nk who has used her profile to promote this amazing effort by a talented team of people who want to make a difference in the lives of Fukushima's children.