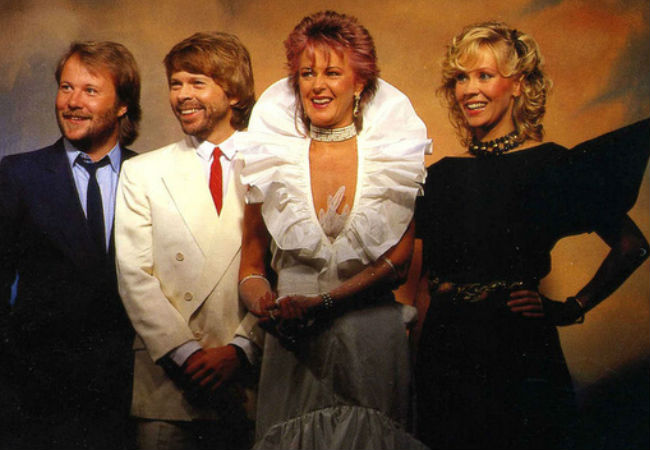 ABBA are a unique group in many ways.
The first true supergroup to emerge from Sweden, back in the 1970s when Scandinavia generally wasn't regarded as the sort of place you looked to for emerging music trends (as opposed to the present where it stands head and shoulders with the UK and USA as an epicentre of musical trend setting), ABBA was made up of two romantically-involved couples (though this sadly didn't last), who wrote their own songs rich with multi-layered harmonies and melodies.
Unafraid to move between lyrically light and fun ("Dum Dum Diddle", "When I Kissed the Teacher", "Dancing Queen") to dark and introspective ("Fernando", "SOS", "The Winner Takes It All", "The Visitors") songs, they were personable, wholesome and accessible, appealing to demographics right across the spectrum.
Their Beatles-esque levels of popularity, which saw them mobbed like the pop royalty they undoubtedly were on their epic 1977 tour of Australia, abated somewhat after they went on an indefinite hiatus in 1983, never to return.
But ABBA, who have now sold upwards of 400 million records worldwide, never really went away with the group finding themselves once again the toast of the music world in the late 90s and into the Noughties, thanks to the release of albums like ABBA Gold and the inclusion of their songs on soundtracks for films like Muriel's Wedding.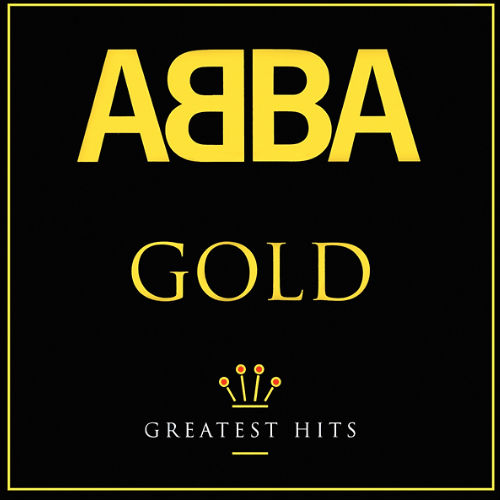 Throughout all the highs and lows of popularity that have followed their effective break up in 1983 – though they never formally broke up as such – one question has dogged them persistently, its longevity fuelled no doubt by the inconclusive nature of the end of the group's active working relationship.
Would they ever reunite?
Traditionally, the answer to this most virulent of questions has been a short and swift "NO", with Björn Ulvaeus (who along with Agnetha Fältskog, Benny Andersson and Anni-Frid Lyngstad made up ABBA), the member who seems most implacably opposed to the idea, doing his best to put paid to such speculation, as recently as May 2013:
"I promise you, Abba will never reform – I couldn't bear the stress of disappointing everyone.

"And when you listen to our music, isn't there something good in having the image of four young, energetic people? Better than four geriatrics, that is for sure." (source: metro.co.uk)
So firmly opposed to the idea were the group that they rejected a $1 billion offer from a British-American consortium to reunite for a series of 100 concerts back in 2000, with Benny commenting at the time that "It's a hell of a lot of money to say no to, but we decided it wasn't for us".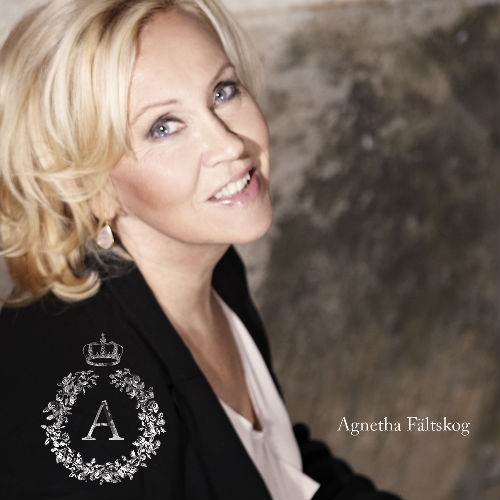 But it appears that one member, Agnetha Fältskog, who has recently released a solo album A to great acclaim and strong sales, is not as against the idea as the others might be.
Back in 2011, she appeared to be very much in favour of getting back together with her old bandmates in some sort of limited fashion:
"I just feel it would be fun to meet, chat about the old days and perhaps perform.

"We would not get together again for a tour like the Rolling Stones and other old bands do.

"I think we would all consider a one-off reunion." (source: news.com.au)
With the 40th anniversary of the group's career-defining Eurovision Song Contest looming in 1940, which many have speculated would be the perfect opportunity for a meaningful one-off reunion, Agnetha has admitted once again, in an interview with the German weekly Welt am Sonntag which went viral in the last day or so, that thoughts have turned to how ABBA could mark the occasion:
"Of course it's something we're thinking about.

"There seem to be plans to do something to mark this anniversary in some way, but I can't say at this point what will come of them."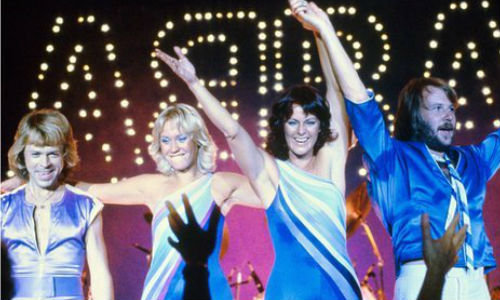 Of course that statement, though inciting another round of fevered speculation that a reunion might actually take place at long last, is a long way from any sort of firm announcement and flies in the face of far more strident statements by Björn, and Benny to a lesser extent, that they would ever reform.
Even so, a major anniversary, particularly one like the Eurovision milestone which brought ABBA to the attention of many fans outside of their home country of Sweden, would be a way for the group to come together again without it looking opportunistic or a cynical backtracking on previous statements ruling out any such reunion.
Frankly I think the chance of a reunion are probably slim to none, and while one part of me would love to see them performing again, another part of me has to agree with Björn that it might be best to leave things as they are, and remember the band in their glory days.
It may seem like an odd thing for a devoted fan to say, one who ran up to the local record store in 1979 to buy Voulez-Vous, the very day it was released, or who spent a fortune as an adult buying up old ABBA souvenirs he couldn't afford as a kid, but as I have grown older, and supposedly wiser, I have to realise that some things are probably best left in the past, in the time and place where they belong.
Still, if a reunion was to happen, you wouldn't be able to stop buying a ticket to it which merely highlights the contradictory battle between heart and mind for any long time avid fan.
A reunion, if it going to happen, should take place soon for the obvious reasons that Agnetha outlined in the interview with Welt am Sonntag:
"We're all getting older. I can't imagine going onto the stage on walking sticks."
That is something no one would want to see I'm sure, and will hopefully spur ABBA on to either reunite for the obvious date, next year's 40th anniversary of their Eurovision Song Contest win, or rule the prospect out absolutely and completely forevermore, and leave us with our sweet, wonderful memories of one of the greatest pop groups in the history of music.