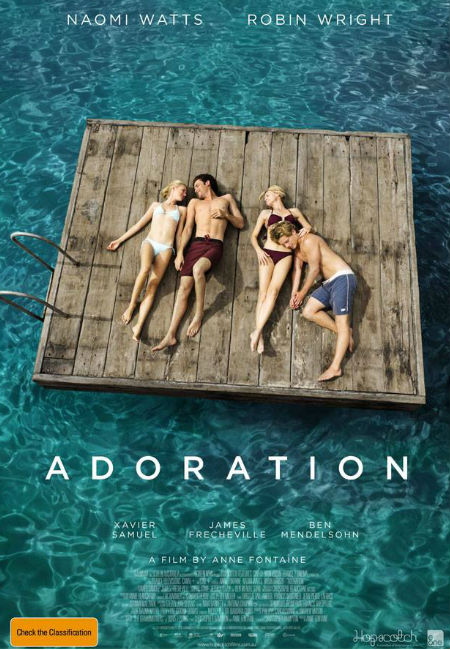 MOVIE SYNOPSIS
A gripping tale of love, lust, and the power of friendship, Two Mothers [now Adoration] charts the unconventional and passionate affairs embarked upon by two lifelong friends, Lil and Roz, who fall in love with each other's sons. Afraid of facing the ire and judgment of their insular seaside community, they continue the relationships in secret over the years. Once the affairs are discovered, the revelation threatens to tear apart their lives and those of the young men, who must eventually choose between following a well-worn path or their true desires. [Synopsis courtesy of Sundance via indiewire.com]
While the reviews for Adoration, known in it's previous film festival life including a showing at Sundance as Two Mothers, and Perfect Mothers in France, have been mixed, it does come with some fairly major names behind it.
It is based on the novella The Grandmothers by UK Nobel Laureate Doris Lessing, and in addition is the first English language film of French director Anna Fontaine who was responsible for the visual delights of Coco avant Chanel (2009).
Described by vulture.com as "the best movie and the worst movie" of this year's Sundance Film Festival (source: slashfilm.com), it has attracted more than its fair share of controversy thanks to its touchy subject matter, which is to be expected given its focus on relationships that many in society would still see as taboo.
While some have commented that it is odd that a society that has no problems with older men in relationships with younger women should find the idea of older women with younger men such an issue, others have pointed to the fact that the fact that the two older women in question are the mothers of the young men in question raises all sorts of incest-like implications (even though each son sleeps with the other's mothers).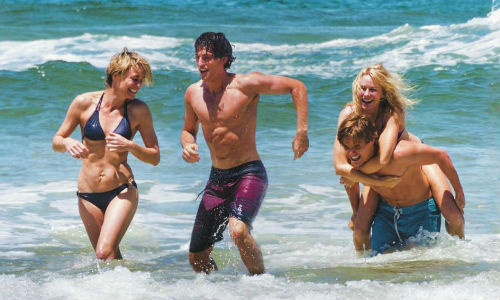 Frankly while it may end up playing out as some sort of torrid melodrama under the Australian sun, the fact that Fontaine is directing, and that it stars two stellar acting talents such as Robin Wright and Naomi Watts, gives me some cause for hope that the film can rise above its soap opera-like conventions.
Handled properly, and there's no reason why it couldn't be, the film's themes of forbidden love, loneliness, and the nature of what constitutes an acceptable or moral relationship should make for an interesting and thoughtful film, no matter what your opinion on the subject matter should be.
I am glad that movies like this are made, movies that challenge what we think about a particular issue.
We may not agree with what it presents to us, or even the conclusions it reaches, but the fact that the debate takes place is a healthy sign that we aren't shying away as a society from the hard discussions.
And after growing up in an environment where every subject was rendered in stark black and white terms, the fact that I can sit back and watch a movie that dares to cover a "taboo" topic such as this, is heartening indeed.