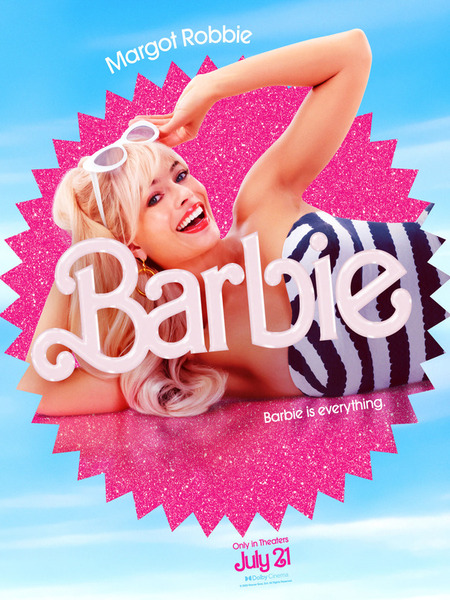 (courtesy IMP Awards)
SNAPSHOT
Barbie is an upcoming romantic comedy film based on the eponymous fashion doll line by Mattel and directed by Greta Gerwig, who co-wrote the screenplay with Noah Baumbach. It serves as the franchise's first live-action film adaptation after a number of computer-animated direct-to-video and streaming TV films before this one. This Barbie movie is directed by the Oscar-nominated American actress / filmmaker Greta Gerwig, director of the films Nights and Weekends, Lady Bird, and Little Women previously. The screenplay is written by Greta Gerwig and Noah Baumbach. It's produced by Margot Robbie, Tom Ackerley, Robbie Brenner, David Heyman, Ynon Kreiz, and Josey McNamara. (courtesy First Showing)
If you had told me I would actively, and with not just a little excitement to a movie all about Barbie, I might have wondered if you were out of your Mattel-loving mind.
I'll admit, I was sceptical at first, then I saw the first trailer, and I found two very talented filmmakers Greta Gerwig and Noah Baumbach were involved, and my outlook changed completely.
Yes, it's bright and colourful and fun but it's also intelligently written and smartly and subversively critical, or it seems that way, of some the ideas underpinning Barbie (but not too much because it's still a franchise and it needs Mattel's backing, of course) which is a near perfect combination for my pop culture predictions which run to an enduring love of the cleverly quirky.
So, colour me in and yes preview night tickets are already bought where, and I kid you not, pink cocktails will be served!
Barbie drops into cinemas in Australia on 20 July and in U.S. on 21 July.