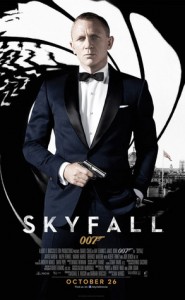 I love Daniel Craig as James Bond because he is as suave and sophisticated as we've come to expect this most dapper of spies to always be, but he is always also ruggedly, mischievous with a self-deprecating wit that works a treat in these rather more self aware post modern days.
And he also looks amazingly good in a suit. Devastatingly good in fact. I am fairly certain that this shot will be more than enough to get crowds of women and gay men in the cinema's door, although the action-filled plot where Bond must battle to save the day while multiple MI6 agents' lives hang in the balance will no doubt play a part too.
Because we don't just want our Bond guy candy to look pretty; they must be capable of leaping tall buildings in a single bound and saving the day while delicately balancing a martini, shaken not stirred in one hand (although in Skyfall he will be quaffing Dutch beer Heineken, as part of a sponsorship deal to help pay for the new instalment in the franchise).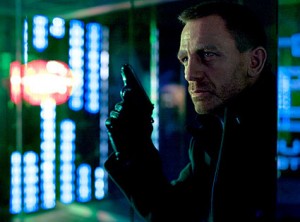 In other news, it is heavily rumoured, though no one will confirm it yet, that Adele may be singing the theme song for Skyfall. It makes sense since she has the sort of presence, and powerful voice that would do justice to a Bond-esque theme song.
These songs are always a major part of any Bond movie, and while Adele is scarcely in need of the publicity that being attached to Skyfall would bring her, it would lend a touch of extra prestige to an already gilded image.