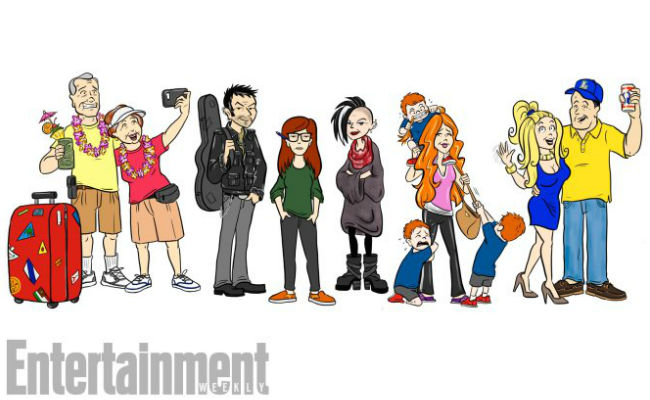 I love Daria.
Granted while she was on TV in the '90s into the Noughties, I was not exactly the core demographic – I was *cough* 32-37 at the time – but there was something about daria's disdain for the superficial established order and the way she masterfully handled the insipid stupidity of the unthinking world around her, that really struck a chord with me.
As someone who endured a great deal of bullying at high school and who struggled to rise above it and respond to it in a way that was meaningful and reasserted who I was, I admired her ability to stick to all the detractors, naysayers and fools and to defend her well-defined sense of identity. (It took me considerably longer to get to the point where I knew innately who I was and was able to coherently and strongly articulate and defend it to all comers.)
So it thrills me immensely that Daria hasn't lost her strong sense of self nor willingness to stand up for herself as time has passed with a new video from series co-creator Susie Lewis and character designer Karen Disher, which gives us updates on Daria Morgendorffer, her bestie Jane and the rest of the quirky, real-to-life characters from the show.
It's fun, informative and reassuring that much has changed and yet not much too – that's the way of life for most of us right? – and makes us wish that Daria: The Sequel could totally be a thing.
We're not alone with EW, who featured the video, noting that that Lewis said "she'd love to bring Daria back to TV."
Bring it on! I mean, you know, whatever …