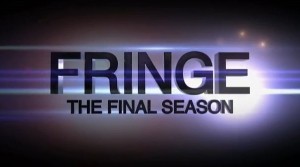 Among the many, many gems to emerge from last week's pop culture fiesta, Comic-Con 2012, was this trailer for the fifth and final season of Fringe.
It's a punch summary of the drama to come, and has me salivating for the return of the only team that can save the world TWICE – Olivia Dunham (Anna Torv), Peter Bishop (Joshua Jackson), Dr. Walter Bishop (John Noble), Astrid Farnsworth (Jasika Nicole), Phillip Broyles (Lance Reddick) and Blair Brown as Nina Sharp.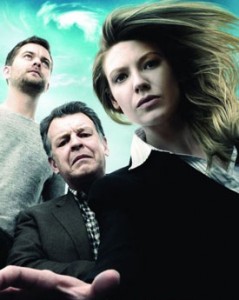 This amazing team of people who have battled threats from within our world and alternate universes, face their biggest threat yet when The Observers, almost omnipresent beings who have figured prominently in the four seasons to date, decide to invade the Earth of our time when their version of it in 2609 is no longer habitable. They are cold, calculating and will stop at nothing to fulfil their goal, and from the looks of the trailer, the team will have their work well and truly cut out for them.
Of course, all is not lost as Dr. Walter Bishop makes clear when he exclaims in the 3 minute season 5 promo:
"I know how to rid our world of the Observers!"
Season 5, which is sadly the show's final one (although John Noble hinted that a Fringe movie is a real possibility – "I would think a film is very possible down the track"), picks up right where season  4 left off according to the show's producer, Joel Wyman.
"[The show will] pick up exactly where we left off in [episode] 419, the next day." (source: Jenna Mullins, E Online!)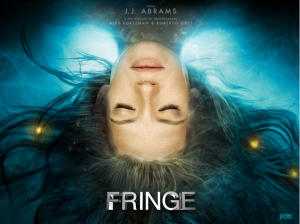 That is in the year 2036 where all hell breaks loose and Earth is in peril once again.
Thankfully we won't have to wait that long to see how everything plays out.
The fifth season premieres in the U.S. on 28 September 2012.
And here is the full Fringe panel session from Comic-Con 2012 …