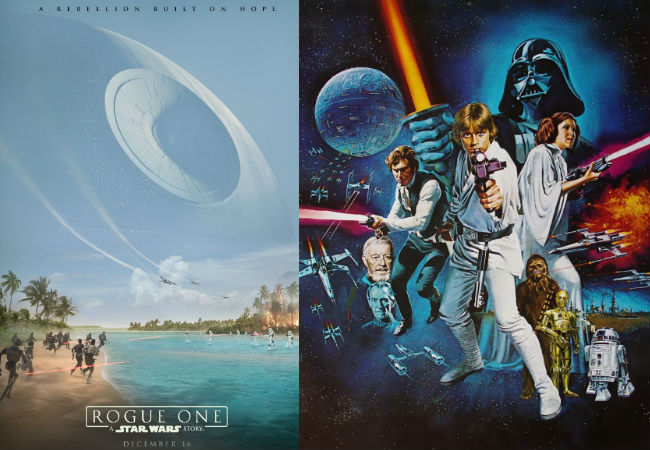 If you're a diehard Star Wars fan, and frankly even if you're not – I fall somewhere into the nebulous spot between, having seen Star Wars: A New Hope in 1977 on first release, no less – you'll be aware that Rogue One, which tells the story of the rebels who stole the first death star plans, and A New Hope are inextricably, narratively joined together.
However watching the end of the first film and the beginning of the second has involved, until now, a quick switching between DVDs, Blu-Ray, download or your viewing method of choice.
Thankfully, Vimeo contributor Barre Fong has made things considerably easier for everyone by seamlessly weaving together the two movies into one quite satisfying whole; well at least the very end of one and the very start of another so don't put those DVDs away in their cases just yet.
(source: Laughing Squid)