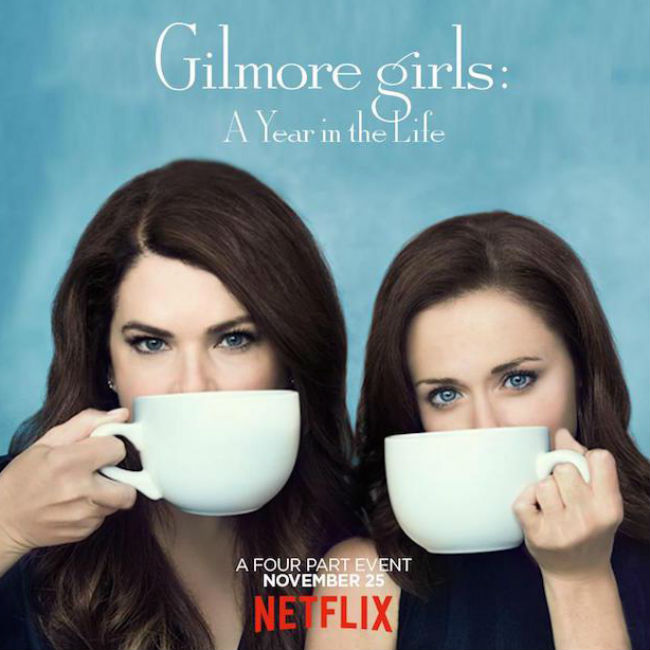 I thoroughly enjoyed Gilmore Girls: A Year in the Life which premiered last year on my birthday, 25 November, and was the best present I could have asked for!
While it was a little disconcerting to watch everyone that much older and not necessarily wiser, in much the way that getting together with old, really great friends is a little unnerving with everything being just like it was but this being life which is ever-changing and growing, not quite, it was overall a joy watching Lorelai, Rory, Emily and Luke and all the others experience the ups and down of Winter, Spring, Summer and Fall.
What was missing however was the famous opening credits overlaid with that wonderful Carole King song "Where You Lead" which reaffirmed the central idea of being there for each other, come what may.
Thankfully YouTube user rose tyler has come to our collective rescue with an absolutely perfect opening credit sequence that pays homage to Gilmore Girls: A Year in the Life and links in spirit and theme to the seven seasons that preceded it.