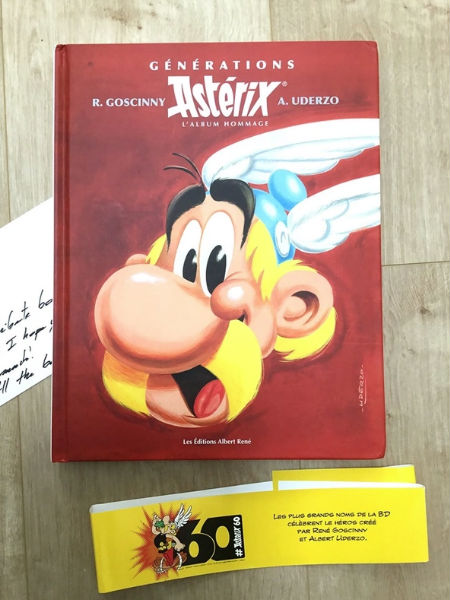 When I first began reading Asterix way back in the '70s when I was but a young boy, had hair (my six-year-old niece begs to differ) and dinosaurs ruled the Earth (also my niece's firm belief and she shall be dissuaded), I was blissfully unaware of the fact that it was only about 15 years old or so.
Like all kids that age, I simply accepted that The Adventures of Asterix, as the series of French comics is also known in English, existed and had always existed, not stopping to think that it, like all classic stories, had to start somewhere.
That somewhere, or rather sometime, as it turns out, was 29 October 1959 when writer René Goscinny and illustrator Albert Uderzo published the first entry in the series in Franco-Belgian comics magazine Pilote.
With a 38th possibly in the offing this year, with the series now written by the team now consisting of writer Jean-Yves Ferri and artist Didier Conrad, and 60 candles on the Asteris cake, a book has been released Générations Astérix, l'album hommage which includes contributions from French, British and American artists including Frank Cho, Charlie Adlard, Terry Moore, Kaare Andrews and Ian Churchill which Bleeding Cool helped bring to the table.
While it appears to be mostly, and understandably in French, art is universal and it looks like the perfect volume if, like me, Asterix is one of the greatest building blocks of your pop culture-devoted life.