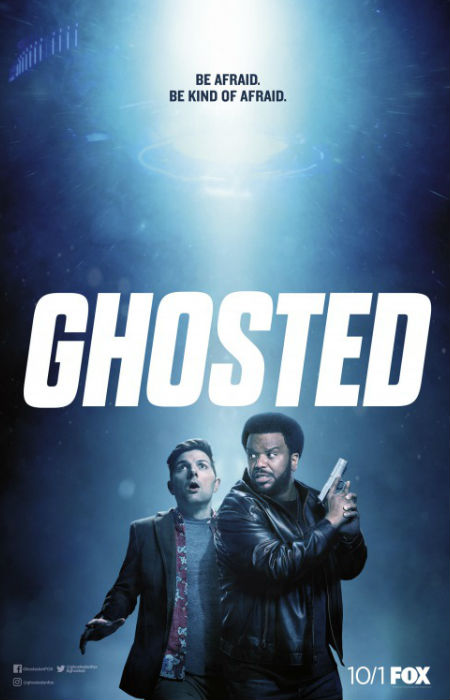 SNAPSHOT
A new comedy from 20th Century Fox Television, 3 Arts Entertainment, and Gettin' Rad Productions, a cynical skeptic (Craig Robinson), and a genius "true believer" in the paranormal (Adam Scott), are recruited by a secret government agency to look into the rampant "unexplained" activity in Los Angeles — all while uncovering a larger mystery that could threaten the existence of the human race. Craig Robinson and Adam Scott will both serve as executive producers, in addition to starring. Other EPs are Naomi Scott, Oly Obst, Mark Schulman and Tom Gormican (That Awkward Moment), who penned the pilot. Kevin Etten (Workaholics, Scrubs, Desperate Housewives) has signed on as showrunner and will also serve as an exec producer. (synopsis via official Ghosted site)
Oh parodies how I love thee!
Oh well-written, cleverly-executed parodies how I love thee more!
Based on these 30-second snippets, I am willing to believe, and my powers of optimistic anticipation are great indeed thank you, that Ghosted will be a very funny parody indeed.
Why these clips alone touch on The Fly, Alien and Poltergeist, proof, if nothing else, that the show has its finger on the pop culture pulse.
Bring on the full episodes because I can't wait to get my sci-fi parody and boldly and hilariously go … well, you know.
Ghosted premieres on 1 October on Fox.