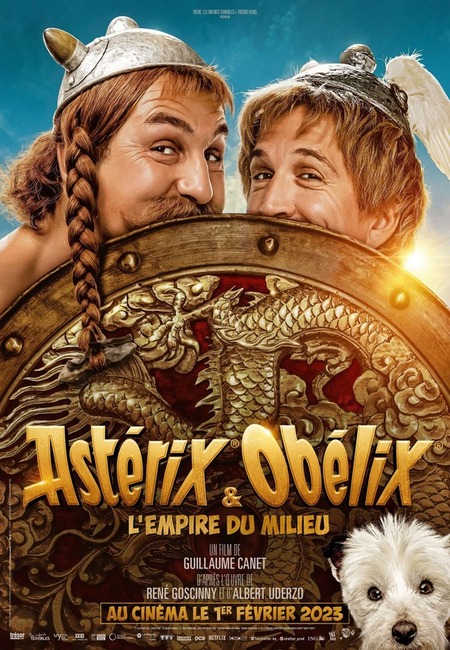 (courtesy IMP Awards)
SNAPSHOT
Princess Fu Yi, the only daughter of the Chinese Emperor Han Xuandi, escapes from a rogue prince, Deng Tsin Qin, and flees to Gaul, seeking help from Asterix and Obelix. (courtesy Wikipedia)
I can remember exactly when in my long-go childhood that I discovered the comic book delights of the French Asterix series (Astérix or Astérix le Gaulois in French), created and written and illustrated originally by René Goscinny and Albert Uderzo (others have since stepped in to continue the series) but whatever day and year it was, it was a very good day indeed.
They gave irrepressibly fun characters, a wonderful community of people c. 50BC around them who took the fight to the Romans and won (thanks to a special Druid-brewed super-strength potion only their village possessed), and jokes so inspired and Dad joke-like that I remember laughing uproariously at every turn.
They made some very bleak days, punctuated by PTSD-inducing levels of bullying, far more happier than they otherwise would have been, providing me with two fabulous characters in Asterix and his best pal Obelix who won over the bullies again and again and did it with great humour, panache and flair.
They were the victors I wish I'd been and even now I harbour a huge amount of affection for them which is why I won't hesitate to tune into Asterix & Obelix: The Middle Kingdom which starts streaming today, Friday 19 May, on Netflix.