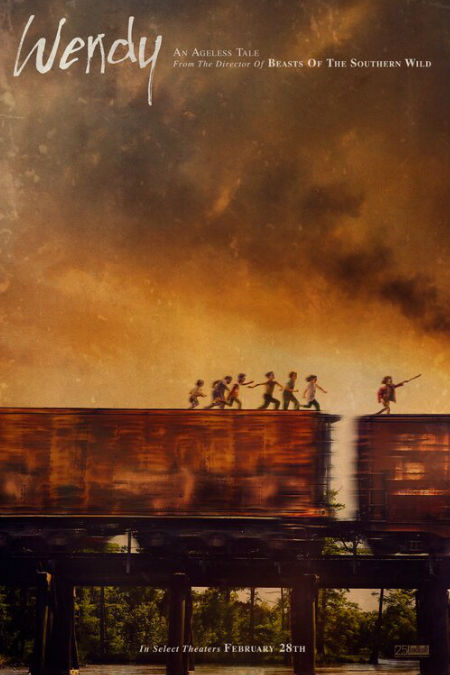 SNAPSHOT
In this wildly reimagined ragtag epic, Wendy is lost on a mysterious island where aging and time have come unglued. She must fight to save her family, her freedom, and the joyous spirit of youth from the deadly peril of growing up. The movie stars Shay Walker, Tommie Lynn Milazzo, and Stephanie Lynn Wilson. Zeitlin also co-wrote the script alongside Eliza Zeitlin (Glory at Sea). The movie is produced by Becky Glupczynski, Dan Janvey, Paul Mezey, and Josh Penn. (synopsis via Coming Soon)
Let's hear it for imaginative re-invention of much-loved properties.
It's a hard creative row to hoe but some people manage it beautifully, without once appearing to suck the lifeforce from the source material, with one them being director Benh Zeitlin who, eight years from the gloriously-moving poetry of Beasts of the Southern Wild, is taking an entirely fresh approach to the age-old tale of Peter Pan.
Focusing on Wendy Darling, instead of J. M. Barrie's titular character, Wendy keeps some of the elements we know and love in place but plays winningly fast and loose with much else, resulting in a whole other take on this classic take on the inexorable passage of time and the toll it exacts on those of us caught in its chronological coil.
How successful this approach is, and by dint of this trailer alone which soaringly magnificent it looks it will luminously, affectingly beautiful, will become apparent on 28 February 2020 when the film opens in US and UK (an Australian release has yet to be confirmed).