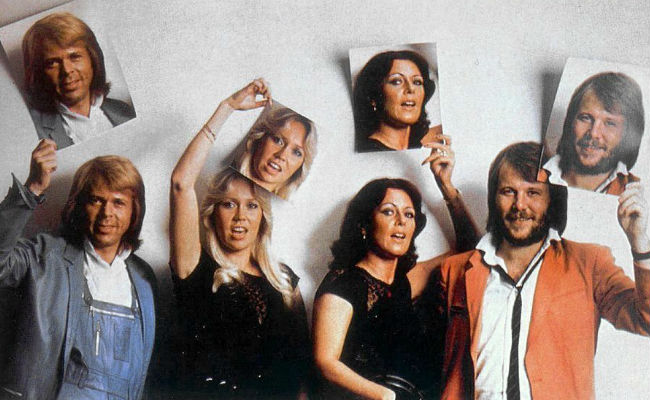 Ever wonder as an older adult, and yes that is where I find myself these days, wondering if it is ever possible to recapture the thrill and excitement of youth?
Well, it is possible I have recently discovered, very recently in fact with news that ABBA have recorded and plan to release two new songs as part of their new virtual world tour where ABBAtars – yep, it's a groan-worthy dad joke but I'm willing to let it pass – will recreate the Swedish supergroup in their heyday.
The two new numbers,  a ballad "I Still Have Faith in You" and a more uptempo number "Don't Shut Me Down", which the hope-springs-eternal among us are hoping presages an entire album of brand spanking new material, something that might happen given how positive the experience of being in the studio for the first time since 1982 was for the group:
"It was wonderful. It was magical. It was a very warm, relaxed, happy atmosphere, no hard feelings, no stress… it was like 35 years hadn't passed. Like back in the old days. It was very emotional." (Görel Hanser, long-time ABBA business partner and confidante, The Sydney Morning Herald)
And from ABBA's official announcement on Instagram:
"It was like time had stood still and that we had only been away on a short holiday. An extremely joyous experience!"
The exciting thing that these are two songs written specifically for the ABBAtar project (not, I trust, its real name) and not revived, dust-covered songs that never made the grade back in the day.
Görel Hanser, in an exclusive interview with Australia's Fairfax media – a deal driven no doubt the band's long association with and love for Australia; "'Australia is a dear, dear country to ABBA, absolutely,' Hanser said – talked about the songs and the writing process that gave rise to them:
"The first song is more of a ballad, the second song is more of an up-tempo song … I think you do it the same way as you have always done it – the best you possibly can. They have always done it their own way. They did it today the way they always did. The way Benny writes music. And the lyrics are more mature… the way they are today … You will recognise ABBA, no problem – but it is ABBA 2018."
Other groups such as Duran Duran and the Pet Shop Boys have managed to keep their trademark sound and yet sound indisputably of the moment with their recent albums, all of which are excellent, so there's every reason to expect that consummate pop songwriters like Björn Ulvaeus and Benny Andersson, and gorgeously harmonous singers like Anni-Frid Lyngstad and Agnetha Fältskog can do the same.
According to The Sydney Morning Herald, there will be a bit of a gap between this announcement and actually hearing the songs:
"The band has recorded two new songs: 'I Still Have Faith In You', which the world will hear for the first time when the avatar show is revealed in a TV special in December, and another song, 'Don't Shut Me Down', that is likely to follow as a single release when it premieres on the avatar tour."
But honestly that's fine (well, mostly).
It will make for one hell of a Christmas present and if ABBA's last unreleased track from their heyday, "I Am the City", which came out on More ABBA Gold in 1992, is any indication, it will be more than worth the wait.