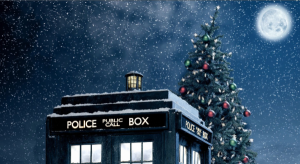 Too early for Christmas you say?
Not when you're Dr Who, time is no object, and you have a new companion to introduce to the world.
Although given what the Doctor will be confronting in this year's Christmas special, The Snowmen, the trailer for which was revealed during the BBC's annual Children in Need fundraiser (along with a very cool "mini-sode", "The Great Detective" (see below) – yes an interesting term; I am still adjusting to it – that acts as a prequel to the special), he could be forgiven for putting Christmas off for just a little while.
But then if he did that, you know, wimped out when the world is in peril, then he wouldn't be the doctor we all know and love would he?
Well according to a joint press release by the show's executive producer Steven Moffat and the man who play Doctor Who, Matt Smith, he is most definitely not himself when he encounters Dr Simeon (Richard E. Grant) and his hordes of evil zombie snowmen and displays a palpable lack of interest in once again saving humanity.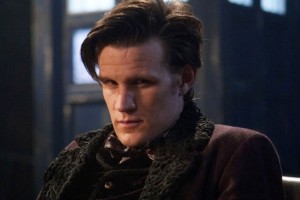 But there is a reason he is so out of character, as Steven Moffat explains in the release quoted on doctorwho.co.uk:
"The Doctor at Christmas is one of my favourite things – but this year it's different. He's lost Amy and Rory to the Weeping Angels, and he's not in a good place: in fact, he's Scrooge. He's withdrawn from the world and no longer cares what happens to it. So when all of humanity hangs in the balance, can anyone persuade a tired and heartbroken Doctor that it's time to return to the good fight? Enter Jenna-Louise Coleman…"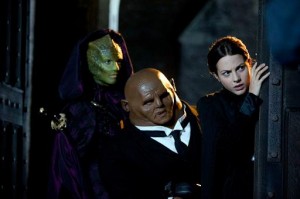 And that makes sense.
Grief does strange things to people and you can understand the Doctor being in a very dark place, and not acting quite as he normally would.
Thankfully there are those who won't let stay there as Matt Smith goes on to explain:
"For this year's Christmas special we have the wonderfully villainous Richard E Grant as Doctor Simeon – as well as lizards, Victorian assassins and deranged warriors from the future, who all return to convince the Doctor that he should board the TARDIS again and save the world. Add to that Jenna-Louise Coleman, and so begins the Christmas Special 2012. I hope everyone enjoys it!"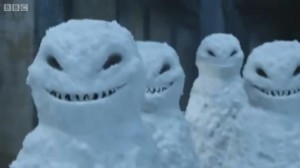 Will they snap him out of it? Will he want to help humanity again who let's face it seem to attract the wrong sort of crowd with monotonous regularity? And will Clara, feisty, plucky Clara (Jenna Louise-Coleman, who is not playing, as she and Matt Smith are at great pains to point out, the same character as she played in "Asylum of the Daleks") join the Doctor to see the world, the universe and all of time itself?
I would yes, yes, and yes to all those questions since the Doctor is at heart a good, if flawed, being and can't stand by and let evil triumph, and this is, after all, a Christmas episode where everything ends up relatively happy.
But I am fairly sure that I won't be rushing out to make a snowman anytime soon …
* You can find a brilliant scene-by-scene breakdown of the trailer at doctorwho.co.uk.