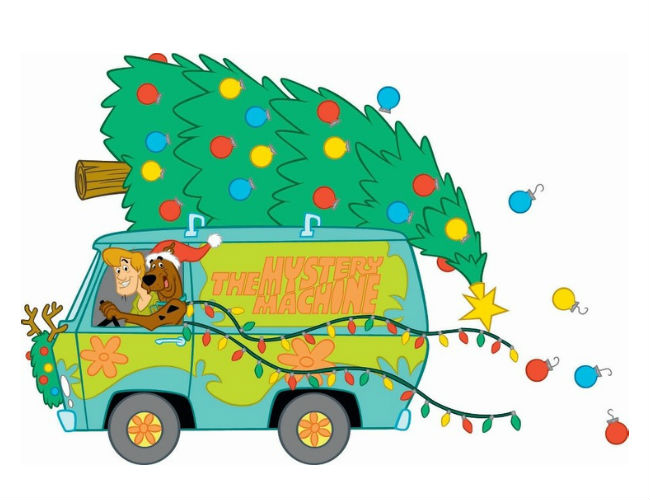 Merry Christmas from the 25th Century … and also from me! Thanks for a wonderful year of pop culture goodness and here's to an even better year of books, movies, TV, graphic novels and songs in 2020!
But wait … this is the most wonderful time of the year so you must dance with joy …
Take a Santa-ry sleigh ride with Fred Flintstone and Barney Rubble …
"Ring the Bells" with the Muppets …
Go to the Christmas parade on Hoth (Star Wars) …
And join in a Christmas sing-a-long with stormtroopers …
Enjoy the 12 Days of Christmas Cookies with Cookie Monster …
Sing along with Olaf! Why? It's that time of year, of course …
… and finally, be wished a Merry Christmas! by Mickey and Minnie and Donald and Daisy and Goofy … and me. Have fun everyone!