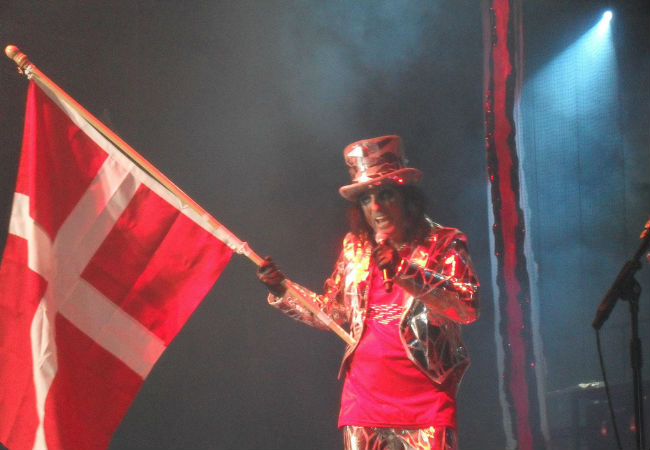 It would be patently obvious by now that I am a Eurovision tragic of epic proportions.
Well not so tragic really since I have the time of my life reviewing all the songs, planning, making and/or buying the decorations for the party my partner and an awesomely good friend and I hold every year, and whipping myself up into an electro-ethnic-ballad frenzy.
In short, I have a ball!
And one of the things I enjoy most being the music junkie that I am is working out which songs will be played in the hour and half leading up to the start of the Eurovision telecast proper.
Like any playlist worth its salt, a lot of thought has gone into which songs get included and why.
A lot of the choices are heavily influenced by the country hosting the event.
This year of course it's Denmark, a Scandinavian country with a thriving local music scene that has produced a great number of artists I listen to on a regular basis including Ida Corr, ÁLI, Agnes Obel, Aura Dione and Oh Land.
Denmark is of course part of the wider hotbed of Scandinavian music with the likes of Sweden and Norway contributing a disproportionately large number of prominent artists to the world music scene.
This includes, naturally enough, Swedish superstar pop group ABBA (and member Agnetha Fältskog, whose solo career is newly resurgent) and more recently people like Elin Överfjord (Sweden), Sichelle (Norway), Galantis (Sweden), ceo (Sweden) Robyn (Sweden), Röyksopp (Norway) and Cape Lion (Sweden), all of whom made it onto the playlist.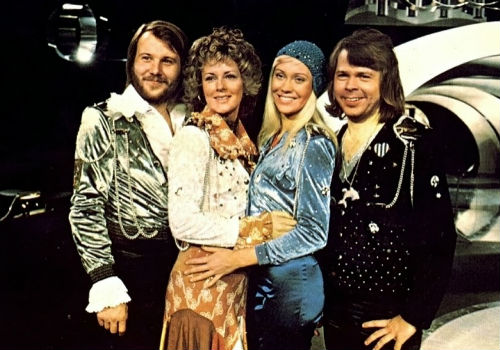 The aim then of the playlist was to be both Scandinavian and ABBA-centric to acknowledge the role of the host of the country and celebrate the fact that it's 40 years since ABBA won the Eurovision Song Contest in 1974.
But of course the fun doesn't stop there with a number of this year's Eurovision artists thrown in to the mix such as Twin Twin (France), Tanja (Estonia), Emma Marrone (Italy), SEBalter (Switzerland) and Mariya Yaremchuk (Ukraine), as well as artists I simply like a lot like Pharrell Williams, Janelle Monae, Panama Wedding and Australia's Julian Maverick.
And of course with LEGO being Danish, I had to include "Everything is Awesome!!!" by Tegan and Sara feat. The Lonely Island, which is an insanely fun song to dance to!
All these impressively talented people, and the remarkably listenable songs they have recorded all come together to form this year's Eurovision party playlist which will hopefully get everyone well and truly in the mood for the glory and wonder (and excessive pyrotechnics) of the 2014 Eurovision Song Contest.
BEHOLD THE FULL OFFICIAL PLAYLIST
"Breakout the Boom Boom" by Robert Toteras
"BreakOut Breakfree" by  ÁLI
"Trenger Mer" by Sichelle
"Amazing" by Tanja (Eurovision 2014 representative for Estonia)
"Smile" by Galantis
"Into the Blue" by Kylie Minogue
"S.O.S." (DJ Gus Reworked Remix) by ABBA (clip of standard version of song)
"Do It Again" by  Röyksopp and Robyn
"Wonderland" by ceo
"Moustache" by Twin Twin (Eurovision 2014 representative for France)
"I Should've Followed You Home" by Agnetha Fältskog (7th Heaven Radio Edit)
"Happy" by Pharrell Williams
"Good For Me" by Julian Maverick
"King Kong Song" (Watching a Movie Mix) by ABBA
"La mia città" by Emma Marrone (Eurovision 2014 representative for Italy)
"Everything is AWESOME!!!" by Tegan and Sara feat. The Lonely Island (The LEGO® Movie)
"Hunter of Stars" by SEBalter (Eurovision 2014 representative for Switzerland)
"I Am the City" (Starship Cosmos Edit) by ABBA
"Jennie" by Cape Lion
"Tick-Tock" by Mariya Yaremchuk (Eurovision 2014 representative for Ukraine)
"Dance Apolcalyptic" by Janelle Monae
"All of the People" by Panama Wedding
"Waterloo" by ABBA (Napoleon Mix)
* Hope you have fun dancing to it all! Happy Eurovision 2014 everyone!