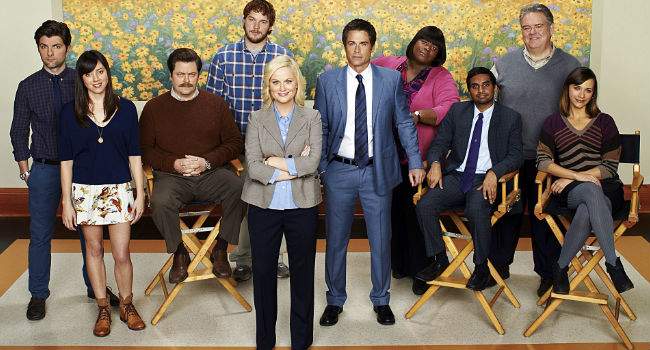 Parks and Recreation is without a doubt one of the funniest sitcoms of the current age, blessed with sharp, satirical writing, a great sense of time and place that it plays to perfectly, and a cast replete with more talented comedians that you can possibly count.
(OK yes you can count them but that hardly sounds dramatic now does it?)
Now as if the episodes themselves weren't funny enough, huffingtonpost.com has had the good grace and foresight to share a 5 part partially NSFW gag reel of Parks and Recreation bloopers with us and as expected, they're HI-LAR-IOUS!
Commence rolling on the floor, clutching your sides laughing … NOW!
Oh OK you need to sneeze? Sure no problem … you can start laughing any time you're ready …