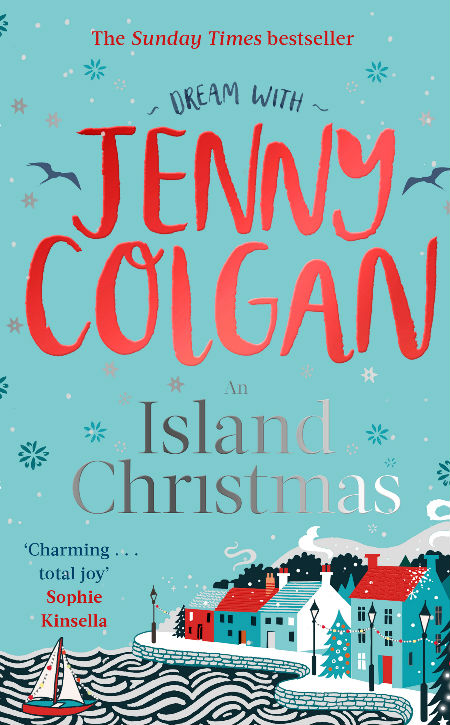 Christmas is a pretty powerful time of the year.
Or, at least, that's the way it often seems with popular culture and some sort of giddy group consensus joining together to ordain it as the time of the year, the most wonderful time of the year in fact, when just about everything seems possible, so great is the peace, joy and goodwill at work.
And yet, in An Island Christmas by Jenny Colgan, while the season retains its sense of otherworldly magic and wonder, and indeed beauty in all kinds of forms on the remote fictional Scottish island of Mure – it is based on real islands like Bute, Orkney and Shetland, perched in remote seas between the UK and Norway – there are limits to its transformational touch.
No one is more keenly aware of the mortality of Christmas's lustrously wondrous effect that local girl returned home Flora MacKenzie, a member of a notable local farming family, headed by widower Eck and including her brothers Hamish, Innes and Fintan, who owns successful bakery and eating The Seaside Kitchen when all manner of delicious food is produced, effortlessly it seems, for the pleasure of local and tourists.
The way Colgan paints the scene, and her tools are powerfully warm and fuzzy to the extent that slipping inside the covers of the book feels like going home to a place and a time we all wished existed, especially on days that exhaust and try us, it feels like nothing can go wrong in a bucolic idyll where people know and love each other, the landscape is rugged and cold but arrestingly gorgeous and the world with all its great trouble seems reassuringly faraway.
"Flora was baking spice cookies and thinking maybe she should just phone Joel. No. Maybe she should ask Fintan for advice, take his mind off things. No, that wouldn't work either. The more people who knew before Joel, the worse this was going to get, and that was absolutely a fact." (P. 70)
But, of course, were that true and honestly there are welcome times in An Island Christmas when it very much feels like it is, then Mure would be less a real place inhabited by flawed but fascinatingly engaging characters and more a mythic location such as Brigadoon which exists less in reality and more in imagination.
For while the island itself might be a creature of Colgan's writerly imagination, the way of life it describes and the people who inhabit it are very real indeed, at least in terms of who they represent, as beset by the problems of the real world as you and I.
Flora, for instance, for all the love and acceptance that infuses her life, courtesy of her dysfunctional but loving family and best friend Lorna and old (now married) pal Charlie, and often M.I.A. American boyfriend Joel, has a lot of weighty, all too real issues on her plate.
She is, for starters, pregnant with Joel's child, a gloriously lovely state of affairs for most people but for Flora, whose relationship with her boyfriend is so new, it feels like they've been dating, in her worlds, "for five minutes", a thing of equal parts joy and terror.
Joel is, as a scarred foster child of violently dysfunctional background, still grappling with what it means to truly and unconditionally, and un-protectedly, love someone; he may be a successful jetsetting lawyer working for his Mure-domiciled billionaire boss Colton Rogers (who is married to Flora's brother Fintan) but he has some real, deep-seated issues, the kind that get messily and narratively-fuelling, in the the way of Flora's untrammelled delight in her unplanned pregnancy.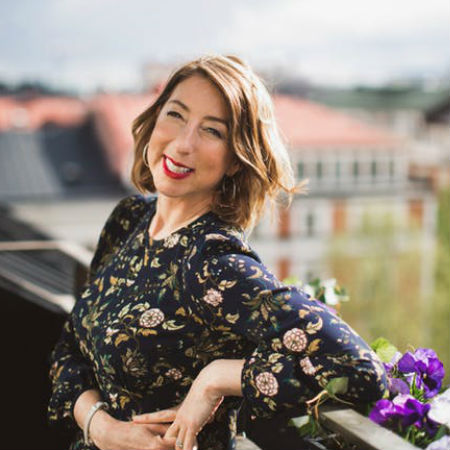 She isn't even living with Colton for goodness sake, and so the pregnancy on top of the changes it will, by necessity, usher in, may be a bridge too far for Flora, who is determined to keep the child, to handle.
Throw in the fact that Colton is close to dying of cancer, surrounded in his final days by Fintan, an army of healthcare workers and the fierce and love and protection of the islanders who care less for his money and status than the fact that he's a good if powerful man who loves a son of the island (and is deeply and selflessly loved back) and local Syrian refugee Saif and his two young sons Ib and Ash are still adjusting to life, including the often mystifying traditions of a Christian celebration such as Christmas, and you have a world that may feel like its all chestnuts roasting on open fire but which is, for all its love, as real and tryingly so, as anything you or I experience.
The magic of a book like An Island Christmas is that while it powerfully evokes the magical delights of a season in which waling down a snowy street demands fruit mince tarts and mugs of hot chocolate and farmhouses such as the MacKenzies are decorated by trees new and decorations old, it is also doesn't sidestep the fact that life can still be brutally sad and difficult.
It would be lovely to call time for the duration and leave day-to-day life for as long as Christmas in its most idealistically heartwarming form lasts, but that simply isn't possible and so as the local school's nativity play takes place as does its traditional afterparty of sorts at the MacKenzie's farm, and everyone buys presents and envisages cosy, warm and bountiful Christmas lunches, the real world continues to intrude on the lives of Flora, Fintan, Joel, Saif, Lorna and a host of other vividly-realised characters.
"It helped the village had become a fairyland. In the very depths of winter, when it was dark for so long you couldn't believe anyone could stand it, there were lights everywhere – great icicles of light along the length of the buildings, strung-up bulbs between every gable and huge Christmas trees glowing and shining in every window. Out of the darkness, the little island had made itself a haven of the brightest, purest joy he [Tripp] could imagine – a tiny spot of glorious fortitude in the midst of a dark black sea." (P. 260)
If that all feels a bit grim for a tale ostensibly set among the endlessly festive possibilities of Christmas, fear not because Colgan deftly inserts the unsettling real world implications of Flora's pregnancy, the impending death of Colton and Saif's tug-of-war behind his new life and his old (in which his wife Amena may be lost and alive, though that seems an increasingly unlikely scenario) into a tale that celebrates the mystical loveliness of the season with a sage observance that its power only goes so far, despite our fervent wishes and willing otherwise.
Reading An Island Christmas is like being immersed into real life but one where people do care deeply about each other, where families and friendships may not be ideal but they are firm, rich and true, and where, while magic wands cannot be waved, it is entirely possible for happy endings, tarnished and imperfect though they may be, to exist and flourish and rise up to meet the grim realities of life that never really go away.
The book bills the book's story as that of "an unforgettable Christmas" and in many ways it is because while it wraps you in a blanket of hope, joy and peace, and a "Deck the Halls" mentality that soothes the soul and reassures the heart, you are also keenly aware that real life goes on, a relief in many ways in a Christmas tradition where all but demands the purest of happy endings, the loveliest of moments and the most photogenic of scenes.
But the real world is never that accommodating, even at Christmas, and Colgan acknowledges this while summoning up a great deal of its aforementioned magic and wonder, serving up what may seem impossible – the very best of times in which the very worst of times takes place which if you think about all the kinds of existential ordeals by fire that greet us all, is the best possible way for these unwelcome things to ever happen.