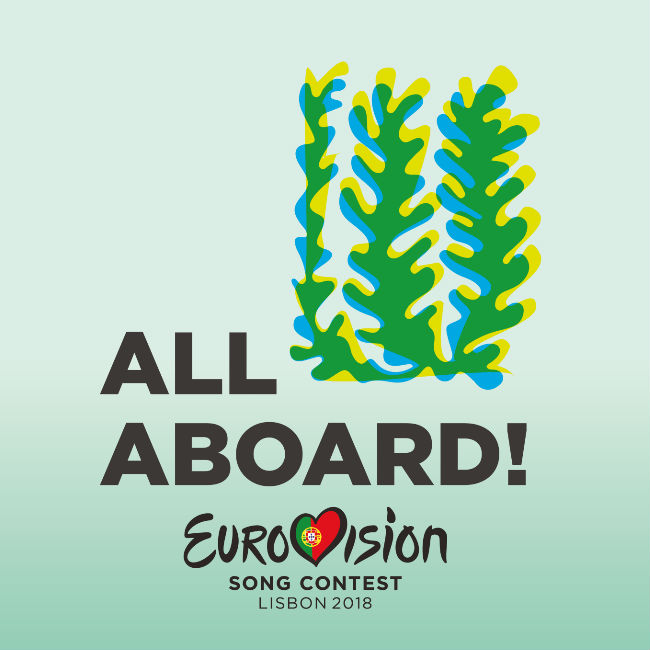 What is the Eurovision Song Contest?
Started way back in 1956 as a way of drawing a fractured Europe back together with the healing power of music, the Eurovision Song Contest, or Concours Eurovision de la Chanson – the contest is telecast in both English and French – is open to all active members of the European Broadcasting Union, which oversees the competition.
Each country is permitted to submit one song to the contest – a song which is selected by a variety of means, usually a winner-takes-all competition such as Sweden's renowned Melodifestivalen – which they perform in one of two semi-finals in the hopes of making it to the glittering grand final.
Only six countries have direct entry into the grand final:
* The Big Four who fund most of the contest – UK, Germany, France and Spain
* The host country (which is the winner of the previous year's contest)
* Italy, who didn't take part for many years and was re-admitted in 2011 after a 14 year absence (it was one of seven countries that competed in the first event), making the Big Four the Big Five.
The winner is chosen by a 50/50 mix of viewer votes (you cannot vote for your own country) and a jury of music industry professionals in each country, a method which was chosen to counter the alleged skewing of votes based on political and/or cultural lines when voting was purely the preserve of viewers at home.
Past winners include, of course, ABBA in 1974 with "Waterloo" and Celine Dion who won for Switzerland in 1988 with "Ne partez pas sans moi".
Above all though, the Eurovision Song Contest is bright, over the top and deliciously camp, a celebration of music, inclusiveness and togetherness that draws annual viewing figures in the hundreds of millions.
This year's contest will be held in Lisbon, Portugal.
BULGARIA: "Bones" by EQUINOX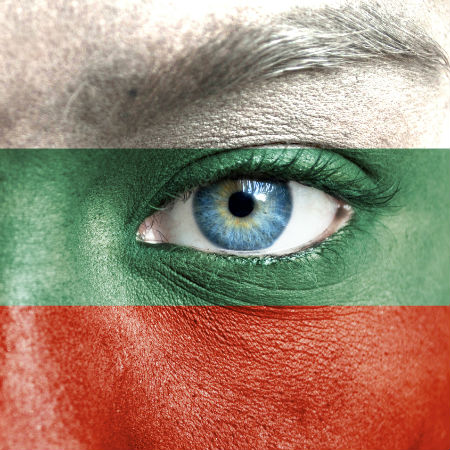 THE ARTIST
Pop music has a long and somewhat glorious history of creating groups out of the musical ether; bands like the Spice Girls, One Direction or The Monkees who were specifically cobbled-together for one particular event or activity that may or may have gone on to epic chart-topping glory.
Add to this illustrious list of names, Bulgaria's EQUINOX, a band conjured from the cream of the country's singers and musicians, who have, you will be pleased to know, "never performed together before".
What could possibly go wrong right? On the face of not much since 2013 Bulgaria's X-Factor winner Zhana Bergendorff, singer-songwriter and actor Vlado Mihailov, singer-songwriter and vocal producer Georgi Simeonov, performer Johnny Manuel and LA-based songwriter Trey Campbell are all impressively successful in their own right.
Ah yes but will they coalesce into an harmonious capable of doing Bulgaria, who came second in 2017 in Kiev, Ukraine with "Beautiful Mess" by Kristian Kostov, proud? After all, the individual parts do not always add to a fully-functioning, Eurovision-winning whole …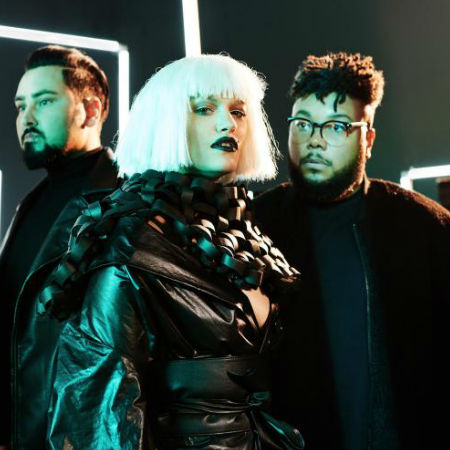 THE SONG
In this case though they just might.
While "Bones", written by a veritable committee made up of Borislav Milanov, Joacim Persson, Brandon Treyshun Campbell, Dag Lundberg isn't exactly a completely out-of-the-box stunner, it has enough going for it that it's attracted a considerable amount of attention.
The production of this moody electronic pop number is first-rate, which coupled with a pounding beat through the chorus and damn near perfect harmonisation, makes it a captivating listen from start to finish.
Even the verse and bridge, though pulling things back from the epic chorus, don't disappear into musical obscurity, avoiding the dreaded "don't bore us, get us to the chorus" syndrome.
I'm still not entirely convinced it will catapult Bulgaria into a winning position as some has suggested but in a year with more than its share of earnest Eurovision ballads, it's an interesting experiment in both personnel and songwriting style, and deserves to do well for that reason alone.
CROATIA: "Crazy by Franka
THE ARTIST
In the great arms race to be the most prodigious singer in Eurovision, I give you Franka Batelić aka Franka, who began her singing career at the very tender age of three. Yes, three.
That's right everyone, while you were working out how many gummy bears you could fit in your mouth and whether that would go well with trampolining for hours on end – spoiler alert: no and ewww messy – Franka, whose brother Nikola is also a musician, was cutting loose as a soloist with the Minicantanti choir as well as part of the church choir of St. Andrew Catholic Church in Rabac.
If you don't feel too intimidated yet, Franka plays piano and guitar, studied for several semesters at the Berklee College of Music (as well studying law back home) before winning TV talent Showtime (think Pop Idol) in 2007 at just 15 and, yes there's more, taking out Ples sa zvijezdama (Croatia's take on Dancing with the Stars) with dancing partner Ištvan Varga in 2009.
Her dreams of competing in Eurovision started young too:
"When I was two years old, I was standing in front of our TV set, holding a remote control instead of a microphone, singing the lyrics of Tony Cetinski's, Nek' ti bude ljubav sva from Eurovision 1994. That girl never stopped dreaming and now the dream is coming true!"
So yeah wildly lacking in talent or ambition (kidding clearly), all of which, must bode well for her participation in this year's Eurovision Cong Contest, at which she promises to "to represent Croatia in the best possible way."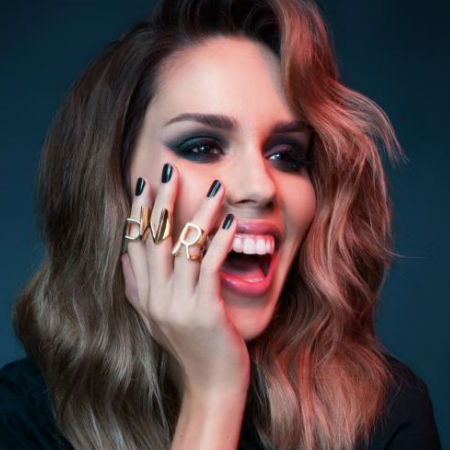 THE SONG
But will "Crazy", written as a sultry stop-start cabaret number by Franka Batelić and Branimir Mihaljevic, step and do its part?
I think yes.
The song may come across as a low key seductive strut across the dance floor but it has a real sense of emotive style, redolent with a chilled torch light vibe that is at once quite traditional and yet distinctive enough to make an impression.
It mirrors the mystery and elation of love as Franka explained to Wiwibloggs:
"You all know that kind of love. It hits you like a thunder and doesn't seem to let you go. The unconventional, unusual, unique kind of love over our bodies, our hearts. You all know that feeling when you're not sure if it's all real, or if it's just a product of your imagination. And that's what makes love so fantastic, so extraordinary. You can try to explain it but the truth is, there are no rules in love, love is a beautiful mystery."
It's exactly the kind of song that could make a Statement (yes, with a capital "S") live on stage, possessing a gripping emotive melody, stellar vocals redolent with love and longing in equal measure and a singer with the performance talent to make it really standout.
Look for Croatia to do exceptionally well, with a top 10 grand final finish tipped.
CYPRUS: "Fuego" by Eleni Foureira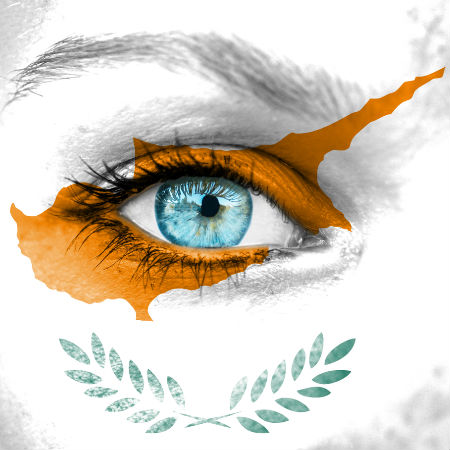 THE ARTIST
If you think you've never heard of Eleni Foureira, think again.
She was the voice powering Dan Balan's guiltily-addictive 2010 hit "Chica Bomb", a worldwide pop phenom that she replicated, in part, in 2017 when "Send For Me", a collaboration with successful producer and rapper A.M. SNiPE, chewed up charts around the globe.
The home base for this Albanian-born singer is, as you might expect Greece and Cyprus, where she's had more than few hits, kicking off in 2007 as a member of girl group Mystique before going solo in 2009 when the band cast its mysterious persona and simply ceased to exist.
Being the creative powerhouse that she is, Foureira is not content to just sing and dance, dabbling in dance – she's been a judge on the Greek version of So You Think You Can Dance? and fashion design (thus making tour costumes for extensive list of gigs throughout the Balkans a snap surely?)
Multi-talented she may be, but can she win Eurovision for the good people of Cyprus?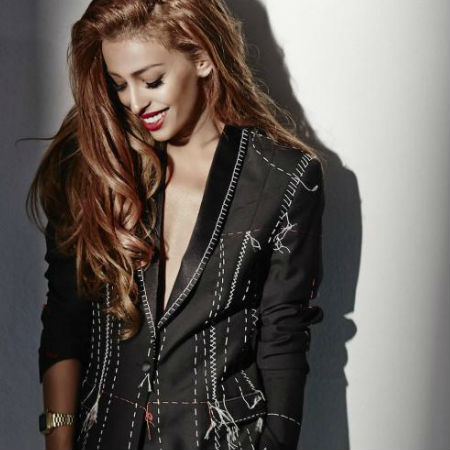 THE SONG
"You have the eyes of a lioness."
For that line alone, Fouriera deserves to do nicely; lyrics aside, and let's be fair they are alwaya an oddity at Eurovision; either spot-on or strangely earnest and over-articulated, the song is a bundle of stripped dancey fun that bounces between garrulously upbeat, replete with sensual traditional beats and passion and seductively idle and deliciously intense.
As a rollicking piece of chilled but danceable pop, it's right up with the best, helped by Fouriera's obvious talent for performing up a storm.
Expect this to play extremely well in Lisbon's Altice Arena and remixed in clubs across Europe, but while it may catapult Cyprus into the hallowed grand final, it doesn't have the required amount of presence to make it a real player in the race for the iconic glass microphone.
CZECH REPUBLIC: "Lie to Me" by Mikolas Josef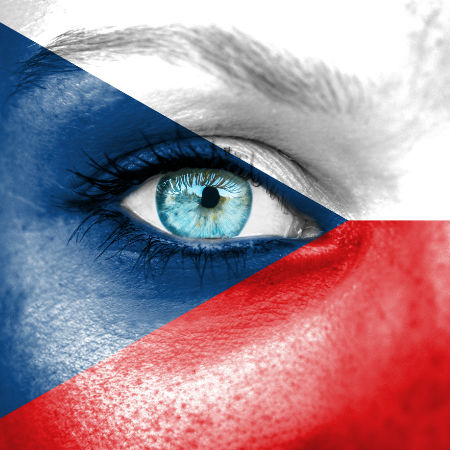 THE ARTIST
Mikolas Josef and Franka Batelić, if they ever met, and let's be fair that could happen come May in Lisbon, could quite possibly be the best of child prodigy buddies.
Like his Croatian rival, Josef started on his musical career nice and early, starting to play the guitar at the age of 5, helped along no doubt by belonging to a family of musicians, and at 17 won the highest meritorious award from the London Academy of Music and Dramatic Arts; the Gold Medal with distinction for solo acting.
Granted he isn't an actor as such but it speaks to the depth and breadth of his creative talent, which has seen him grow, at the age of just 22, into a quintuple threat that handles composing, producing, singing, playing of multiple instruments and directing of music videos with comsummate ease.
Now resident in Vienna, after growing up in Prague and Znojmo, and after a brief stint as a model, Josef is ready to add another feather to his considerable bow with his presentation of the Czech republic at this year's contest.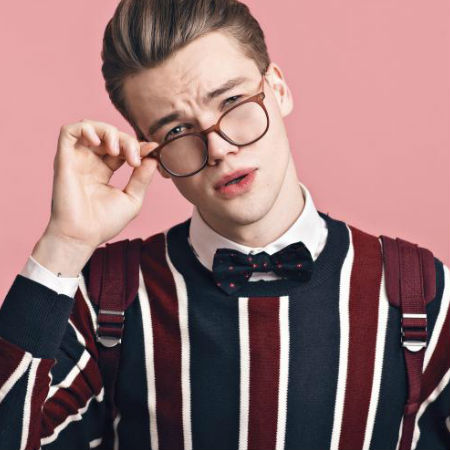 THE SONG
But will it be a splashy feather or a tail-between-the-legs feather?
Judging by the sheer energy of "Lie to Me", a song that is all double meanings, jaunty beats and catchy percussive fun, he's got every chance to do the former with bells on.
It helps too that he modeled for Diesel and Prada among others on his brief year-long modeling career, meaning that with the moves, the voice and a damn infectiously bouyant song that he wrote himself in its entirety (but of course he did – remember his multitudinous talents), he is the living embodiment of the sexy Lothario at the heart of this danceably sexy number.
"Lie to Me" will make for a knockout live performance too which means you should expect the Czech Republic to be front and centre, and looking damn good thank you, at the grand final.

ESTONIA: "La Forza" by Elina Nechayeva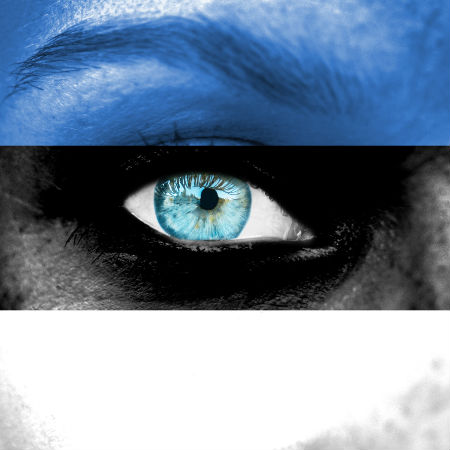 THE ARTIST
Elina Nechayeva is the proud owner of one of the biggest aspirational career U-turns around.
To be fair, her move from astronaut to opera singer took place between childhood, when the possible list of career choices for any of us varies from the weird to the faintly ludicrous, and adulthood when she graduated at the age of 25 from the Estonian Academy of Music and Theatre.
At first glance, they migth seem like massively divergent career paths, and yes, they are, but as her official Eurovision bio notes, what links is the drive and ambition to be the very best.
It's that drivenness, delivered, we are assured, via "her voice and shining personality" that will, she hopes, power the animation and yoga-made singer to a career singing on the great opera house stages of the world.
But before that particular dream takes form, and you get the feeling with Elina it will be sooner rather later (if it falls through, hey' there's always the astronaut gig to fall back on), there's Eurovision to contend with, with the "happy and positive" music artist full intending to make her homeland proud of her.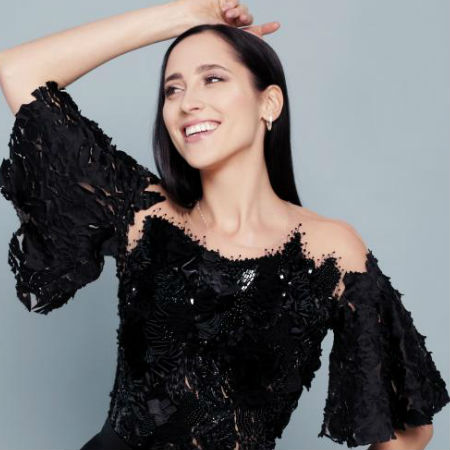 THE SONG
Naturally, if you're aiming for that level of nation-wide pride, it's best to ally yourself with the best there is; hence Nechayeva, who wrote the lyrics to "La Forza" (with fellow soprano Ksenia Kuchukova), worked closely with Mihkel Mattisen, who co-wrote Estonia's 2013 entry "Et Uus Saaks Alguse" and Timo vendt who co-gave the world "Amazing" in 2014.
The result of all this national pride-building teamwork is "La Forza" which, apart from providing the opportunity for another gigantic dress stage prop, of which you can never have too many, gives Estonia a distinctive point of difference in this year's contest.
While you might not necessarily think Eurovision and then think opera, the song is a showstopper of the highest order, one of those titanic efforts that strides, musically and visually, across the Eurovision landscape like a fabric-laden giant.
It's only downside is that feels like an endlessly uplifting commercial for an airline but really that a small issue with a song that is going to grab attention no matter what.
Quite whether that's enough to place Estonia high atop the dais is another matter but at the very least, it should get them into the grand final, if only to justify all that sewing.
FINLAND: "Monsters" by Saara Aalto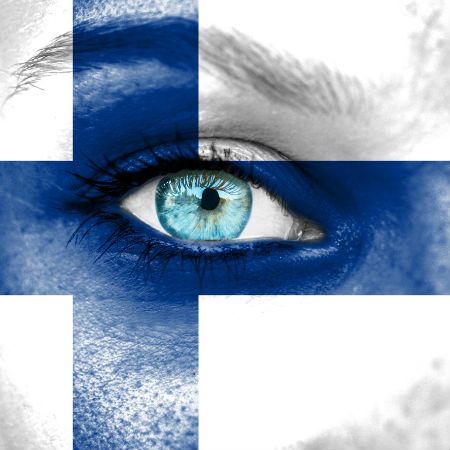 THE ARTIST
Now if you want to really make your name, and make it big, voicing one of the main characters in one of Disney's biggest recent hits, is a good way to go.
Known as the voice of Anna in the Finish release of Frozen, Aalto is otherwise the perpetual bridesmaid of Finnish show business.
Chalking up a no doubt hallowed spot as the second most Googled person in Finland in 2016 and 2017 – which raises the question, who is beating her and what must she do, consistent with her G-rated Disney fame and glory naturally, to gain the coveted top spot – and the runner up in The Voice, Finland's Got Talent and X-Factor UK (caveat: Simon Cowell LOVED her, saying "That's how you do it"), and the second placegetter at the national Eurovision selection trials in 2011 and 2016, the singer is no doubt looking for a nice, bright-and-shiny first place to go in the metaphorical trophy cabinet.
But is "Monsters" the song to elevate her and help her realise her persistently-pursued dream?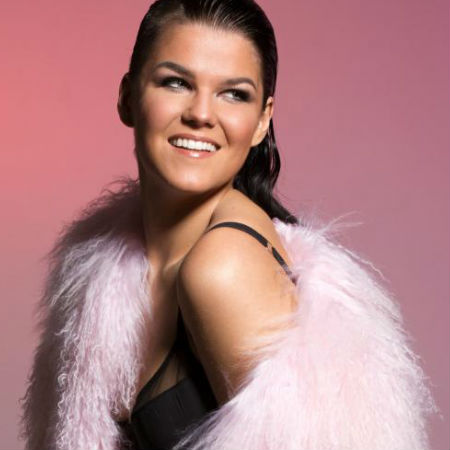 THE SONG
Every chance in the world, especially since she co-wrote her song "Monsters", all about facing up to the demons that beset you in life, with the team who took Sweden's Måns Zelmerlöw in 2015 with "Heroes".
Rather than feeling like some cheap knockoff off the winning song, and let's face it, the temptation must be there when you're working with the same people, "Monsters" is bright, infectiously hopeful and optimistic, its drivingly upbeat melody a perfect match for its cheerily declarative lyrics.
In fact, so joyously catchy is the song, without once being annoyingly saccharine, and so quirky and interesting with everything from the bridge to the jauntily exuberant chorus, that it's almost instant singalong material, the kind of wholeheartedly euphoric song that only cpatured earworms and hearts but votes too.
trust me on this – this will be one of the highlights of semi final 1 and should see Finland happily into the grand final where if there is any justice, Aalto will finally emerge as a winner. (Honestly that's not some glib throwaway finishing line; her song could really do that well.)
EUROVISION EXTRA EXTRA!
Eurovision is not normally the repository of sad news – unless, of course, you're on one of the countries that fails to win, in which yes, it is alas – but this week, the contest's large and expansive lost two leading figures.
Lys Assia, was the first winner of the Eurovision Song Contest in 1956 for Switzerland with the song "Refrain" – she also performed a German language entry too that same year ""Das alte Karussell" showing just how talented she was – at the age of 94, remaining to the end a loyal and fervent supporter of the contest with which she became so intimately associated.
The other great loss was that of British presenter Katie Boyle at age 91 who hosted the British staging of the contest on four occasions, most notably when ABBA won with "Waterloo" in 1974 in Brighton.
Both members of the close Eurovision family will be greatly missed.
In happier news, Iceland's Ari Ólafsson has been announced at the 20th act to perform at London's Eurovision party on 5 April, joining other current entrants such as SuRie (United Kingdom), who is the headline act, Madame Monsieur (France) and Vanje Radovanović (Montenegro) to name just a few.
Get your dancing shoes on! This should be quite a night.