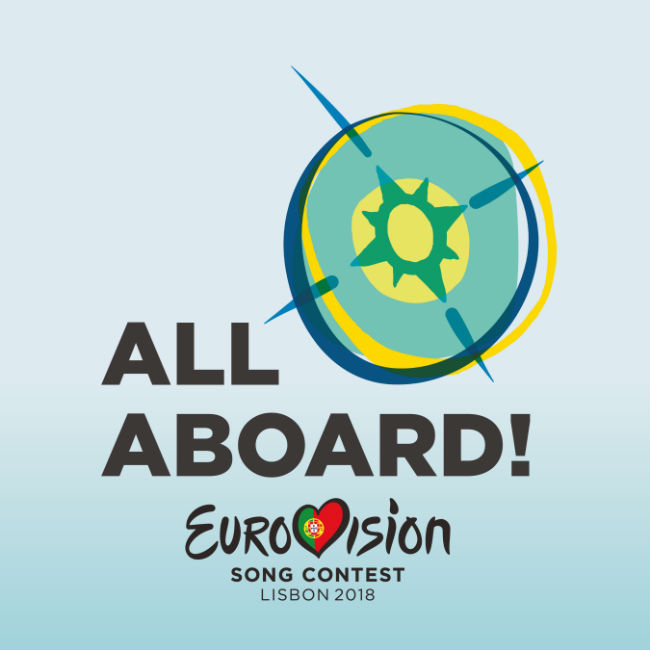 What is the Eurovision Song Contest?
Started way back in 1956 as a way of drawing a fractured Europe back together with the healing power of music, the Eurovision Song Contest, or Concours Eurovision de la Chanson – the contest is telecast in both English and French – is open to all active members of the European Broadcasting Union, which oversees the competition.
Each country is permitted to submit one song to the contest – a song which is selected by a variety of means, usually a winner-takes-all competition such as Sweden's renowned Melodifestivalen – which they perform in one of two semi-finals in the hopes of making it to the glittering grand final.
Only six countries have direct entry into the grand final:
* The Big Four who fund most of the contest – UK, Germany, France and Spain
* The host country (which is the winner of the previous year's contest)
* Italy, who didn't take part for many years and was re-admitted in 2011 after a 14 year absence (it was one of seven countries that competed in the first event), making the Big Four the Big Five.
The winner is chosen by a 50/50 mix of viewer votes (you cannot vote for your own country) and a jury of music industry professionals in each country, a method which was chosen to counter the alleged skewing of votes based on political and/or cultural lines when voting was purely the preserve of viewers at home.
Past winners include, of course, ABBA in 1974 with "Waterloo" and Celine Dion who won for Switzerland in 1988 with "Ne partez pas sans moi".
Above all though, the Eurovision Song Contest is bright, over the top and deliciously camp, a celebration of music, inclusiveness and togetherness that draws annual viewing figures in the hundreds of millions.
This year's contest will be held in Lisbon, Portugal.
FRANCE: "Mercy" by Madame Monsieur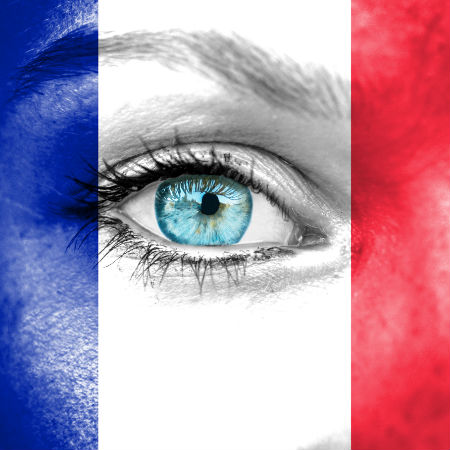 THE ARTIST
Lots of good things happen in bars – escape from the weeks' troubles, laughter and friendship, a friendly game of billiards … and the formation of a winning-pop duo, Madame Monsieur by, luckily enough, a woman and a man – vocalist Émilie Satt and producer Jean-Karl Lucas – 10 fateful years ago.
While the band itself didn't coalesce into a beautiful maker of music until 2013 (though they worked together in a folk band before that), and the debut album, Tandem took a further three years to arrive, the mix of Émilie's love of chanson and hallowed French singers such Barbara and Nino Ferrer and Jean-Karl's pop stylings, informed, much like Annie Lennox, by a formal musical education, in his case, in the alto section of the Conservatory of Amiens.
Their making of beautiful music together also found expression in the composition of the song "Smile" for the French rapper Youssoupha, and their involvement on iconic TV music show Taratata, and most recently on second album Vu d'ici.
But now they are facing one of the most visible expressions of their artistry but given the band's bio-referred to "alchemy" and their penchant for combining vivid visual expression and alluring, catchy pop with a message, surely an appearance in the Altice Arena should be a walk in the proverbial?
THE SONG
Given the fact that their bio gushes about how "Emilie's voice flows majestically over Jean-Karl's nuanced tones and grooves, inspired by the world around him" and "Jean-Karl and Emilie's fortuitous meeting with producer Guillaume Silvestri came at the end of a cycle of doubt, as if the planets had aligned and delivered them the way forward", how could it not right?
Pretty hyperbole aside, "Mercy" (written by the duo), inspired like so much of their music by a profound social conscience – the song tells the story of a refugee baby born on an SOS ship after her mother was rescued from the Mediterranean – is an enormously catchy song that kicks off with Emilie's breathy vocals, a slow-percolating beat that builds and builds through the verse before breaking into an atmospherically-rich piece of mid-tempo swirling pop that captivates from start to finish.
It's an astonishingly captivating song, lyrically and musically that matched with an engaging stage performance, which is well within Madame Monsieur's remit, should see them do quite nicely come grand final time.
GERMANY: "You Let Me Walk Alone" by Michael Schulte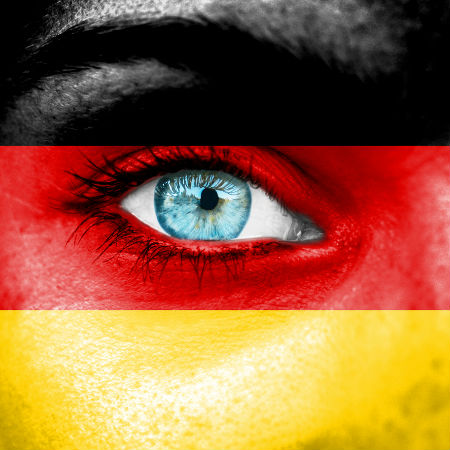 THE ARTIST
Though the more artistically-snobbish among the music-loving public make scoff at finding fame through online platforms – a ridiculous notion given how online platforms and social media have democratised access to willing, listening ears – Michael Schulte is not among them.
Kicking off in 2007 playing cover songs on YouTube, Germany's entrant has so far notched 50 million views and 200,000 subscribers which in a crowded modern musical marketplace is an impressive achievement.
But that, like so many routes to fame in the digital age was not in and in 2011, Schulte was discovered by Irish singer-songwriter Rea Garvey who not brought the artist on stage with him at the Kieler Woche Festival on the Baltic Coast, but co-wrote the song "Carry Me Home", which entered the German charts at #8 in 2012.
A debut album, Wide Awake, followed the same year, leading to sold-out tours, a second album, festival appearances, and parades staged and statues erected in large cities in his honour.
OK that last part might be a tad untrue but goddamn it, Schulte was popular so it makes perfect sense that he'd be selected the fly the German flag at Eurovision – but will this be the culmination of the artist's 11-year-old online dream?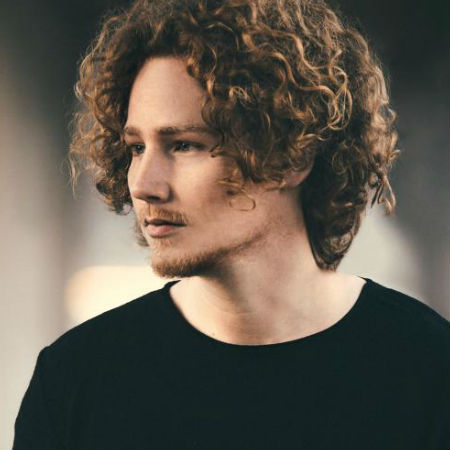 THE SONG
"You Let Me Walk Alone", which sounds like a brave statement of confidence in someone's self-reliance or an act of anti-social neglect, is a beautiful song co-written by the artist with Thomas Stengaard, Katharina Müller and Nisse Ingwersen that seems to be a curious mix of both narrative intents.
A heartfelt, piano-driven ballad , propelled by heart-on-your-sleeve lyrics and Schulte's pre-eminently emotionally-resonant vocals, the song is bound to be a showstopper on grand final night.
It's a gorgeous slice of storytelling pop that should benefit from an evocative onstage setting; although equally given Schulte's presence and innate power and impact of the song, should see a stripped-back, simple presentation work equally well.
Either way, look for this song to make a real impression – its beautiful, says something meaningful and while a little generic, has enough distinctive personality of its own to turn heads and hopefully attract votes Germany's way.

ITALY: "Non Mi Avete Fatto Niente" by Ermal Meta e Fabrizio Moro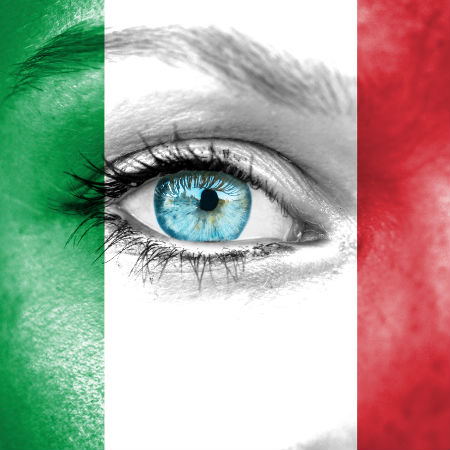 THE ARTIST
Gold is the colour of immensely-successful music artists Ermal Meta and Fabrizio Moro.
Well, not of the men themselves because that would make them look like C-3PO mannequin lookalikes, a trait that's only useful if you want to make an appearance in one of Star Wars films, but of their careers which collectively are an never-ending cavalcade of gold (and platinum) albums, sold-out tours up and down the length and breadth of Italy and multiple awards, including, rather crucially if you want to do represent Italy at Eurovision, the Sanremo Festival.
Both Meta and Moro have not just successfully contributed to their own shiny careers but have found themselves in great demand as songwriters for other artists (Moro) and a judge on popular talent show Amici (Meta).
When you are as successful as these two men who can't move for all the awards, accolades and gold & platinum albums building up around them, do you really have time for Eurovision, important though it may be, and of course, has your songwriting talent, Midas-ian as it enduringly seems to be, stayed close at hand when you need it most?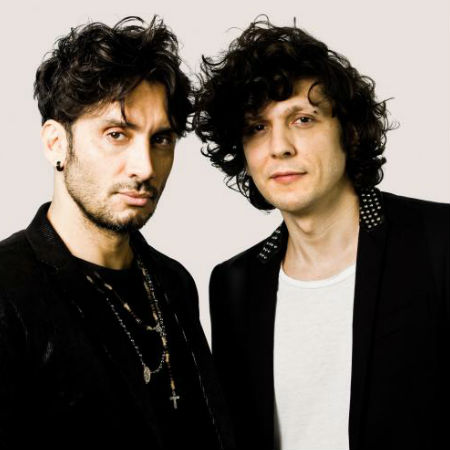 THE SONG
Most assuredly yes.
Singing in Italian, which Italy always does (like France which sticks to its native tongue without exception), Meta and Moro have come up with a startling appealing song in "Non Mi Avete Fatto Niente" which manages to sound both quintessentially, classically Italy with a lovely operatic feel to it, and decidedly modern and upbeat.
It's almost joyously uplifting musically, which acts as an encouraging accompaniment to lyrics that celebrate optimism and belief in the power of life to be greater than the realities of world might suggest it can be:
"You haven't done anything to me
You've taken nothing from me
This is my life, and it keeps going
Beyond everything, beyond people
You haven't done anything to me
You haven't won anything
Because there's more than your pointless wars." 
It's sublimely-beautiful, meaningful and amazingly singable-along-to, an arresting piece of music that is of the moment and timeless all at once, and which should see Italy, and by extension Meta and Moro (like there was ever any doubt there .. I mean c'mon people look and listen to them!) do quite nicely at Eurovision this year.

PORTUGAL: "O Jardim" by Cláudia Pascoal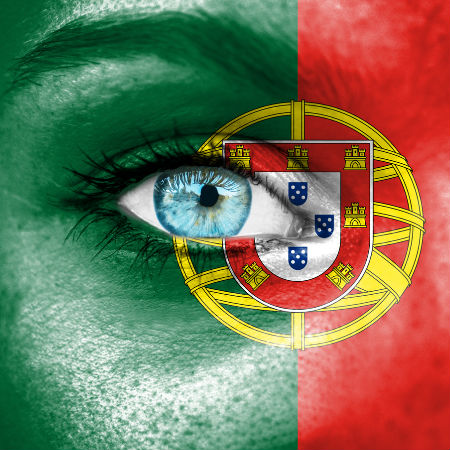 THE ARTIST
You only have to look at Cláudia Pascoal's bio to readily understand that music is a huge, unassailable part of her life.
Starting off as a busker who picked up the guitar at age 15 (possibly ancient when you look at how some of the entrants started playing instruments), she has participated in a slew of TV talent shows like Ídolos in 2010 and 2015, Factor X in 2014 and The Voice Portugal in 2017.
She even tried her hand at becoming a talk show host in 2014, auditioning for Curto Circuito and coming in third; the biggest contest of all though was Festival da Canção which, SPOILER ALERT! (not really), she won!
In-between laying her undeniable talent repeatedly on the line, she's released a single with Pedro Gonçalves and sings lead for the band MORHUA.
Musical credentials well and truly established I'd say! Will it that be enough come the grand final on the 12th May when she represents the contest's home country? (No pressure, Cláudia, nope, none at all.)
THE SONG
Composed by Isaura, who's been releasing music since 2014, kicking off with the single "Useless", "O Jardim" has an earnestly epic quality to it, anchored by Cláudia's heartfelt vocals which sound less like she's singing the song as living every last lyric.
Not surprising when you take a look at the lyrics, which look at the grief-stricken aftermath of losing someone very dear and special:
"Now that you're gone
I'll take care of your garden"
The song is the perfect marriage of word sand music, drawing on the same emotionally-resonant that Salvador Sobral drew on so winningly last year.
Looks for this pop gem to do very nicely indeed; you'd have to be a monster with a concrete heart not to be moved by this gorgeous song.
SPAIN: "Tu Canción" by Amaia y Alfred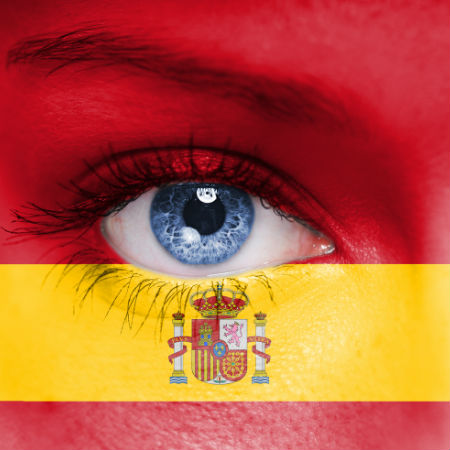 THE ARTIST
Love is grand isn't it? Doesn't matter if its fictional or real; there's something about falling in love that completely transfixes and cheers up the soul.
Amaia y Alfred can speak to the truth of this, thanks to being a real life couple who together won the most recent edition of TV talent show Operación Triunfo, captivating, so their lovestruck bio assures us, "viewers with their distinctive musical qualities, honed in music schools.
And indeed, one look at their respective achievements to date, and you realise just how much honing of the musical variety, took place with Alfred, a talented songwriter, combining music studies in with a degree in Audiovisual Communication at the International University of Catalonia, and Amaia, a pianist who loves The Beatles and Rosalia, starting studies in her chosen instrument at the tender age of 6 (when most of us are perfecting colouring between the lines) at Pablo Sarasate's Music Conservatory.
Theirs is a love story that has entranced Spain, making them darlings of social media in Spain; but will it transfix the population of greater Europe as well?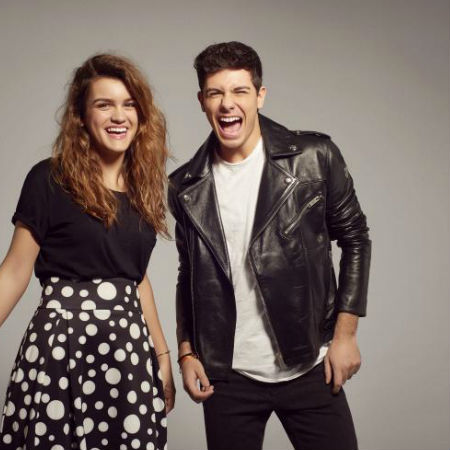 THE SONG
All together now – ' AWWWWWWWW!"
The song, "Tu Canción", written by Raul Gomez Garcia and Sylvia Ruth Santoro Lopez, is a dreamy love song tailor-made for the adorable couple.
Frankly with the kind of musical and life chemistry they share, they could sing the phone book and people would sit in dreamy rapt attention; but this sweet, substantial piece of pop balladry amps that up a thousand-fold with lyrics like this to delight you and make you swoon:
"I feel like dancing for the first time
You are the art that sweetens my skin
From my traveling mind that follows your feet
I feel like dancing for the first time by your side."
They manage to take a reasonably cookie-cutter song, that wouldn't be out of place in any one of a thousand Disney films, and make it their own, their harmonies elevating the song beyond it's already impressive roots.
This is music to fall in love to and if Europe isn't seduced, then you have to wonder if they have ever really loved at all.
UK: "Storm" by SuRie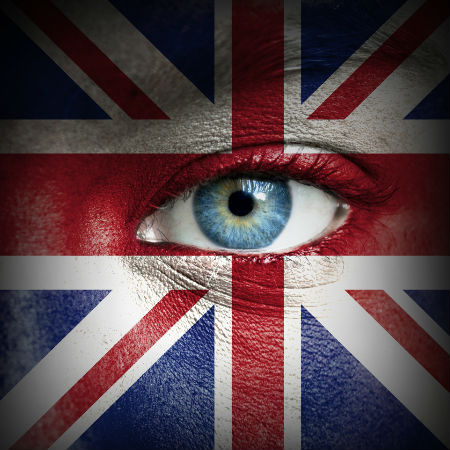 THE ARTIST
Jumping on the artistic mono-moniker bandwagon so well-travelled on by the likes of Madonna and P!NK, SuRie aka Susanna Marie to her mum and dad, had made quite a name for herself.
Classically-trained at the Royal Academy of Music in London and recently elected as an Associate of her alma mater for her "significant contribution to the music profession", SuRie has turned an early love of reading and writing into songwriting that embodies the storytelling style so beloved of Tori Amos, Regina Spektor and Billy Joel and combined with the cinematic narrative work of people like Emiliana Torrini and Imogen Heap to winning effect.
A globetrotter who's first album, Something Beginning With …, had its genesis in countries as diverse as Australia, Sweden and the U.S., SuRie has a long history with Eurovision, performing back-up vocals for Belgium's Loïc Nottet in 2015, and acting as musical director for Blanche in 2017.
But what will it be like when she's up on the stage all by herself? Will she eclipse the achievements of those she once supported?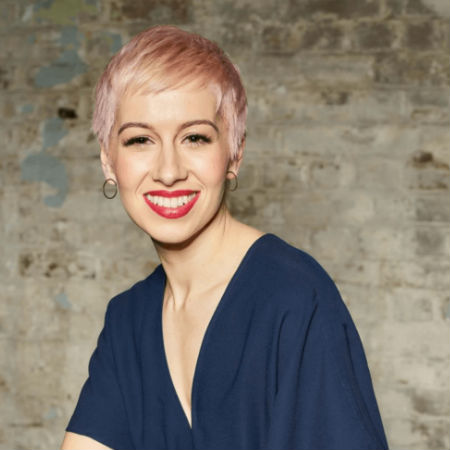 THE SONG
If you'd asked me when I first heard the song, lo these few months back, I'd have said "No way; pack up and go home now and don't let the treble clef on the way out!'; "Storm", an affirming song by Nicole Blair, Gil Lewis and Sean Hargreaves, just sounded so connect-the-dots, been-there-got-the-Tshirt-in-three-colours-because-you never-know".
But repeated listens, perhaps the result of musical Stockholm Syndrome, or my love of pink bubblegum, fairy floss hair colours – it's hard to say which is more of an influence – have convinced have legs of more durability and likeability that I first thought.
It's still shamelessly generic, sounding like a thousand songs you've heard many times before, but SuRie makes it come alive, as does a killer chorus that romps and stomps and epically surges its way to a bouyant end.
This is the kind of song that should, quite literally, sing on the stage at Eurovision, and so long as SuRie doesn't stand like a wooden deer in headlights while performing it, which is unlikely given her training, should mean the UK places quite nicely in the standings this year.
EUROVISION EXTRA EXTRA!
Estonia's Elina Nechayeva has a dress! A BIG dress! And now, thanks to multiple sponsorship deals which will cover the 65,000 Euros cost of transporting it to Portugal, it's coming to Lisbon! Watch and be impressed by its fabulous bigness, very much in keeping with Eurovision's tradition of OTT staging (Metro)
If you recall, Ireland's video for its song "Together" gave a beautiful, though ultimately romantically tragic tale, of two handsome young men falling in love. A tribute to Ireland's vote to legalise same sex marriage a while back, it will be recreated on stage in Lisbon, to the delight of people with open hearts and minds everywhere and the dismay of bigots and homophobes no doubt (Metro)
Lighting rather than LED screens will be the order of the day on stage at Eurovision this year, eschewing the recent trend to big visuals and a return to the kind of intimacy and focus on the artist that marked ‪Malmö‬'s stint as host (Metro)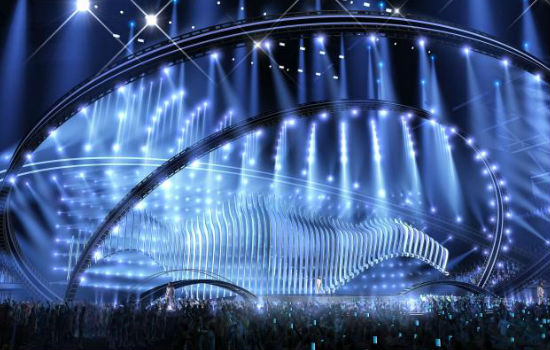 Bonus videos! Do we have bonus videos? We do! Well, many of the entrants do more accurately and you can find them here at Metro.
Oh, and if you're planning to take a ladder or shopping trolley to Eurovision, because why the hell wouldn't you, you're out of luck as SBS Eurovision goes through the Contest's list of banned items.