So at last we can stand close and gaze upon the vast and glittering edifice that is Eurovision towering above us!
What was once a far off promise of possible pyrotechnics, would-be Russian grandmothers, and the possibility of pop so fantastic it would make custard congeal with joy (I have no idea how that would work but it sounds oddly evocative) is now fully realised, a behemoth of Eurpoean diversity and culture writ large across the cultural landscape.
In other words, we have reached the first semi final of Eurovision and all is good. Well it will be for the 10 countries that make it through to the grand final. The remaining eight countries though will be mourning the end of their brief moment in the Eurovision spotlight, and packing their spandex carefully away and going home, the dream put on hold for one more year.
(Of course given that the chance of their country hosting the Song Contest next year has dwindled down to less than zero, their national broadcasting companies, by contrast are dancing jigs of pure unmitigated joy at the prospect of not being bankrupted by hosting the event.)
So who are the poor souls… I mean the lucky first 18 entrants to stand on the eye-blindingly colourful stage of Baku's Crystal Hall and show the world what they have to offer ( apart from YouTube countless pre-Eurovision events and the Opening Party; apart from all that, it's brand new to everybody right)? Why these eager members of the European community of course…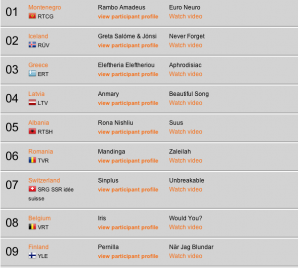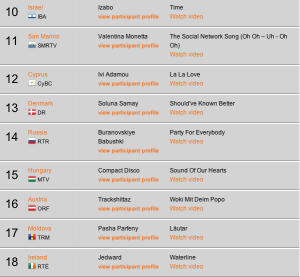 Now as I said only 10 of these countries can head through to the promised land of the grand final on Saturday night European time, so who do I think will find favour and bolt through to join the six automatic participants on Europe's night of nights?
Well, based on my exhaustive reviews of all 18 songs, here's my picks of the final 10 (for anyone reading from overseas, Australia doesn't show the concerts live; for instance this semi final won't make it to air till Friday night, which is why I am in full internet lockdown so the surprise isn't spoiled):
Romania: "Zaleilah" – Mandinga
Silly bright bouncy fun with a gorgeous singer and her oddly attractive band. Who won't momentarily abandon good taste and vote for this?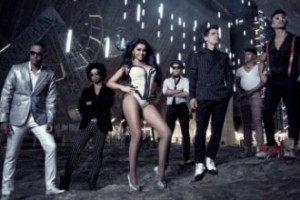 Greece: "Aphrodisiac" by Eleftheria Eleftheriou
Once more to a synthesis of modern dance music and the bazooka my friends! And get a saucy young maiden to present it too! Watch the votes flow like drachmas…
Latvia: "Beautiful Song" by Anmary
She's has so many tickets on herself, she will likely rip herself going on multiple journeys at once – there's a memorable stage routine! – but but hey I keep singing along to the song so it has something going for it.
Iceland: "Never Forget" by Greta Salome & Jonsi
Exquisite melody, two amazing singers and Icelandic quirk. Enough said.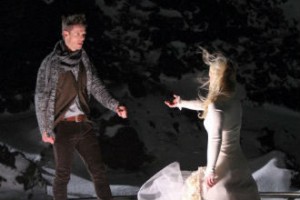 Finland: "Nar Jag Blundar" by Pernilla
This is delightfully quirky but heart-stoppingly beautiful all at the same time and passionately sung. Douze points from me without even breaking a sweat. Hopefully thinks likewise.
Cyprus: "La La Love" by Ivi Adamou
Yes this is not the most lyrically challenging of songs, and frankly we've heard not all before but it's still dance-y, fun and irresistible enough that I suspect enough people will vote for it in the heat of the moment.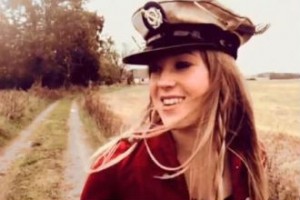 Denmark: "Should've Have Known Better" by Soluna Samay
Another sad song and from a country that is in relatively good economic shape! But that said, it's bright, poppy and catchy enough that it will attract enough attention to make it through.
Russia:  "Party For Everybody" by Buranovskiye
C'mon people! This has Russian grandmothers in it – they bake, clean, tend the grandkids and sing. To a funky Kate Bush-esque dance song! You know you want to vote for them… and hug them.
Hungary: "Sound of Our Hearts" by Compact Disco
Yes their band name still reminds me of those teeny-tiny Polly Pocket Toys but it is a big, polished emotionally-drenched sound that will have teenage girls voting by the lip-glossed gross ton.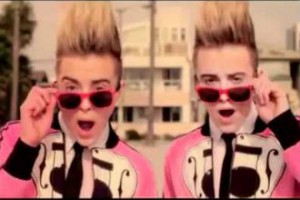 Ireland: "Waterline" by Jedward
Yes I know. They're back again, and with a song that's not a patch in last year's effort. Even so I can't see these bouncy, effervescent bundles of energy with hair high enough to brush orbiting satellites from turning in a lacklustre performance. They will capture all those "what was I thinking, OMG the beats hypnotised me" votes.
So there we are! My incredibly well-informed picks for the ten countries that will be given another chance to wow, delight and impress Europe all over again on Saturday night European time.
Naturally given that Europe and I aren't psychically linked, I will likely have failed to prophetically pick the actual countries to go through which is why you shouldn't listen to my stock picks or predictions when the world will end.