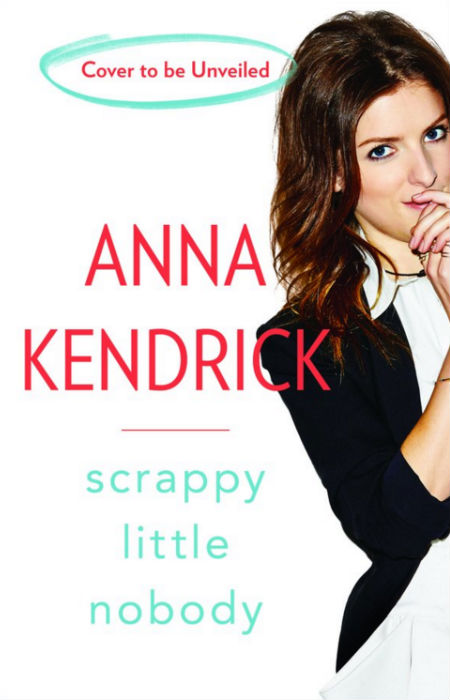 Next to the superlative Sandra Bullock of which no ill can ever be said, the delightful Anna Kendrick, who is well known for her sparklingly funny, self-deprecating Twitter account, is one of my favourite actresses.
She has starred in a range of impressively good movies such as Up in the Air (2009), Scott Pilgrim vs. the World (2010), Into the Woods (2014), The Last Five Years (2014) and Mr. Right (2016), bringing her charm, wit and a killer singing voice to her roles.
And now she has a book, yes an actual book, coming out on November 15 via Touchstone, an imprint of Simon and Schuster, the existence of which she announced in typically playful, fun fashion.

She's followed it up with a video on her Twitter account and a media release where she made it clear she's simultaneously (a) excited to be having her first book published and (b) concerned at the plethora of grammatical conundrums that might come her way:
"I'm excited to publish my first book, and because I get uncomfortable when people have high expectations, I'd like to use this opportunity to showcase my ineptitude, pettiness, and the frequency with which I embarrass myself. And while many of my female inspirations who have become authors are incredibly well-educated and accomplished comedy writers, I'm very, very funny on Twitter, according to BuzzFeed and my mom, so I feel like this is a great idea. Quick question: are run-on sentences still frowned upon? Wait, is ending a sentence with a preposition still frowned upon? I mean, upon frowned? Dammit!"
Anna needn't sweat the details – she's funny, sweet and insightful, all of which will be no doubt be reflected in the collection of hilarious essays which EW notes "will cover amusing anecdotes from Kendrick's life, from her New England upbringing to eventually starring in films like Up in the Air".
And naturally as an inveterate collector of humourous and thoughtful celebrity tomes, I aim to have a copy in hand ready for my birthday that same month.
And to be reading and laughing with wry amusement sometime shortly thereafter.