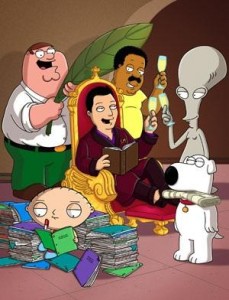 Staid image begone!
I can't be completely certain that's what the Oscars guardians said to each other as they plotted and planned next year's 85th Academy Awards but that is surely the message being sent by the appointment of Seth MacFarlane to host the Awards ceremony.
McFarlane who is the creator and comic mastermind behind hilarious, and in some circles, controversial, cartoon series like Family Guy, and American Dad, has been handpicked by newly installed Oscar maestros Craig Zadan and Neil Meron to be the face of Hollywood night of nights.
And he couldn't be more thrilled.
"[I'm] ecstatic. I was surprised. I have done a fair amount of hosting in the past but nothing of this magnitude. I was very, very pleasantly surprised."
He added, displaying his trademark irreverent wit.
"It's an overwhelming privilege to be asked to host. My thoughts upon hearing the news were :
1/ I will do my utmost to live up to the high standards set forth by my predecessors.
2/ I hope they don't find out I hosted the Charlie Sheen Roast".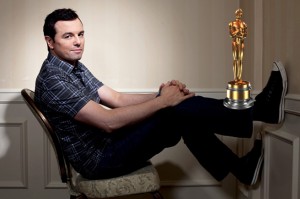 Both Zaran and Meron are, understandably, similarly as enthused:
"We are thrilled to have Seth MacFarlane host the Oscars. His performing skills blend perfectly with our ideas for making the show entertaining and fresh. He will be the consummate host, and we are so happy to be working with him".
A sentiment backed by Academy president, Hawk Koch:
"Seth is unbelievably talented. We couldn't be happier with the creative team we've assembled. With Craig, Neil and now Seth, we're off to a great start".
While MacFarlane will likely dial it back a little since part of his remit will no doubt include a request to be as close to all things to all people as he can manage, I hope they let him display as much of his irreverent in-your-face wit as possible.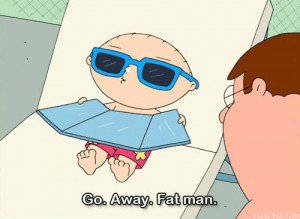 Even better would be if Stewie, Peter and the gang are allowed to join him onstage, along with – dare we hope for it – Ted.
This is what he had to say to deadline.com when he was asked about his plans for the show:
"It's so early on, it's hard to give a specific answer to that", MacFarlane says. "It is the Academy Awards so I think you can expect anything. It's the Oscars so you always want a musical component and you want an injection of comedy and so I think it will be a mix of many elements".
However it all plays out, you can pretty much guarantee it won't be business as usual at the Oscars and that means the event will be mandatory viewing even more than it usually is.