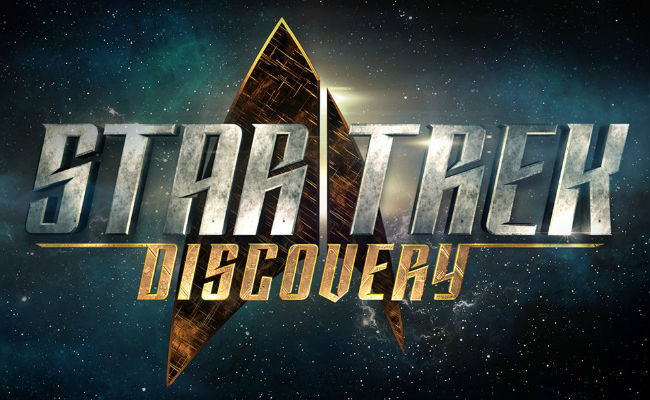 We're boldly going into space yet again.
But don't go looking for Kirk, Picard, Janeway or Sisko to show you the way.
In the next television instalment in Gene Roddenberry's idealistic vision of a spacefaring future free from war, discrimination and want – although as Deep Space Nine showed most particularly, that's a situation not enjoyed by every part of the galaxy – Star Trek: Discovery there will be a brand new ship, crew and captain, who could well be a woman.
It's the first TV series for the beloved franchise since Star Trek: Enterprise finished its four season run in 2005 and marks an attempt by CBS All Access to mix it with the likes of Netflix and Amazon in the online streaming entertainment arena.
And given Star Trek's high visibility in the pop culture consciousness, helped in no small part by the reimagined three-film film versions of the adventures of the original crew including the latest Star Trek Beyond, it stands a very good chance of accomplishing the goal set for it.
Of course at this stage we have but a teaser trailer than a Romulan/Klingon-esque ship setting forth from the orbiting station where it was built and assurances from executive producer Bryan Fuller (Hannibal) that it's going to be brilliant, but that's enough to get excited about what could well be another stellar entry in the Star Trek canon.
While we don't much about the crew, its exact mission or even which time period it occupies, we do know its occupies the main Prime Timeline and not the alternate Kelvin Timeline that is home to the last three movies.
We also know, thanks to Fuller's #SDCC appearance, reported by Nerdist, that the series will be science-oriented, strong on women characters, that it will have different visual aesthetic to previous Treks while being protective of the franchise as a whole, and that yes, even in the seriousness of space, there will be fun.
It all sounds wonderful and frankly I can't wait to boldly go where no one (except everyone else watching Netflix with me) has gone before …
Star Trek Discovery premieres on CBS All Access is USA and Canada and Netflix around the world.
And as we prepare for the return of
Star Trek
to the small screen, why not take a look at this awesome video from Wisecrack, courtesy of
Laughing Squid
,  which takes a look, not necessarily always seriously, at the philosophies of Roddenberry's utopian future franchise.