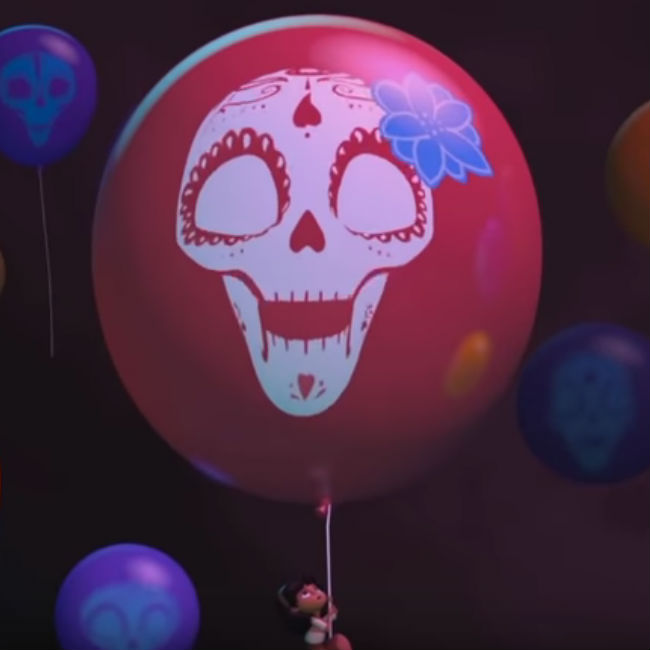 SNAPSHOT
On the Day of the Dead in a small village, bright balloons fly and firecrackers pop. Unfortunately for one little girl, there is only sadness at her recently deceased mother's grave. But as she wipes away tears, she is suddenly dragged to the land of the dead! Surrounded by partying skeletons and papel picado, she learns that Dìa de los Muertos is not about fear, but about celebrating the end, which in many ways is just the beginning. (synopsis via Laughing Squid)
People of English descent do not generally have a good relationship with death. (My mum is dying of cancer at the moment and I'm not handling it well so I know of what I write.)
It is something to be feared and reviled which is sad because as this beautiful animated short film by Ringling College of Art and Design students Ashley Graham, Kate Reynolds, and Lindsey St. Pierre, Mexicans have more than made their peace with the end of life which seen not so much as an end as a beginning.
It's far more than a nice sentiment; in many ways it's a powerful affirmation that while there remains great sadness at the loss of someone, the connections between the living and the dead, and a profound sense of family remain very much in place.
Dia de los Muertos is so inordinately beautiful and affectingly truthful that it won the three students the 2013 Student Academy Award and will no doubt capture your heart as well helping you to come to terms better with death, which trust me is something I need right now.
(source: Laughing Squid)
laughingsquid.com/dia-de-los-muertos-animated-short/