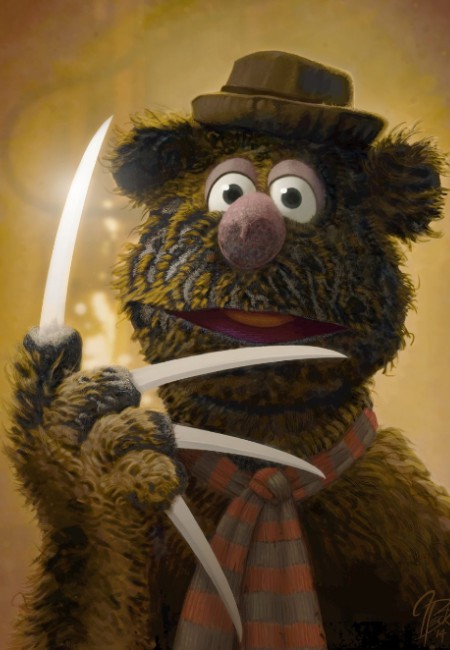 SNAPSHOT
"I really enjoy mashing things up…especially things that are considered cute with things that are gruesome." (James Beck, artist)
The Muppets are so cute and adorable!
That is until, at the hands of impressively talented artist James Beck, they are not.
In a series deliciously titled The Muppet Maniac Series 1, Beck has taken the hilariously goofy personas we know and love and given them a classic horror movie makeover … and just in time for Halloween!
It is something that Beck says, according to Laughing Squid, is "right up his alley" as it is anyone who loves the idea of inverting anything from its original form and seeing where it takes them.
As ideas go, it's a brilliant one, and while the purists will no doubt recoil in, ahem, horror (tres apropos), the rest of us will delight in this mixing of light and dark, sweet and decidedly darkly sour, happy and horrific, arriving us as it has, for this blogger at least, right on the cusp of Halloween.
Now, when will we get a Muppets' Halloween film, I wonder?