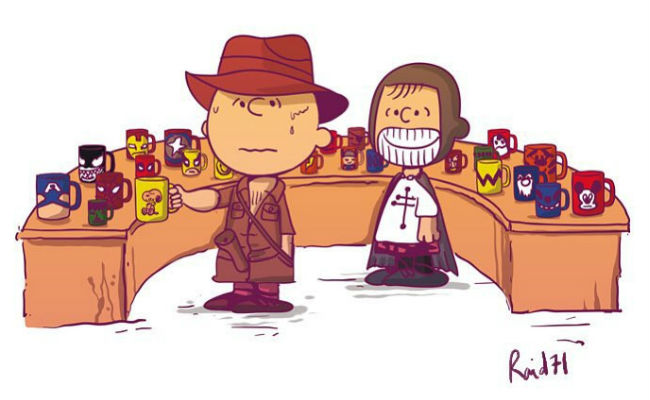 I have always thought there is nothing that the Peanuts gang cannot do.
Flying Sopwith Camels in dog fights with the Red Baron, waiting all night in a pumpkin field for the Great Pumpkin to arrive, and god bless you Charlie Brown, chasing after The Little Red-Haired Girl, and believing you will successfully kick Lucy's football.
All speak of the will and determination and sheet pluckability of Charles M. Schulz's beloved comic strip characters.
Someone who shares a sense that Charlie Brown and co. can handle anything is artist Chris Thornley aka Raid 71, who has imagined what it night look like if Charlie Brown found himself living the life of swashbuckling treasure hunter Indiana Jones.
They're the perfect mash-up of Peanuts and Indiana Jones and you can purchase the set of 3 prints via New York's Bottleneck Gallery.
Raid 71 is also a passionate supporter of the fight against cancer via his charity Art V Cancer which features a slew of other brilliantly-imaginative pop culture mash-ups such as the Peanuts/Hellboy mashup "Hellnuts", as does his Behance page.
So you can get some crazy good art, support a great cause, and remind yourself once again, as if you need reminding, that there's nothing Charlie Brown cannot do.
(source: IO9)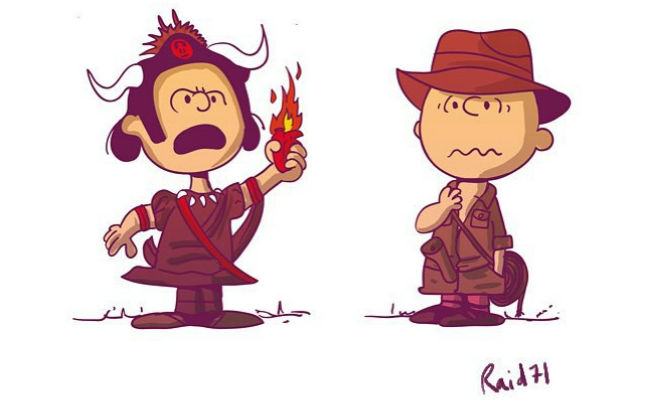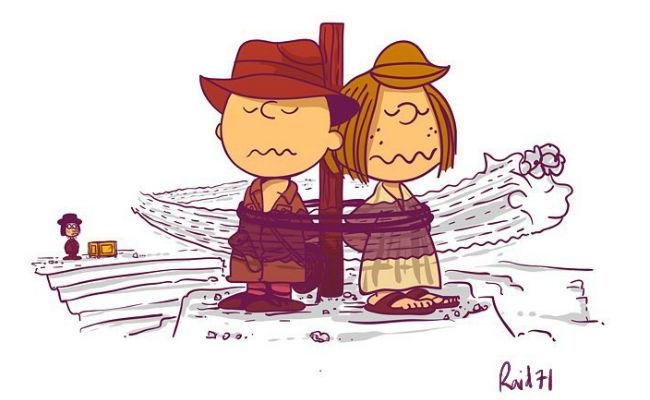 Oh and if you're bit hazy on Indiana Jones? Try this 90 second recap!