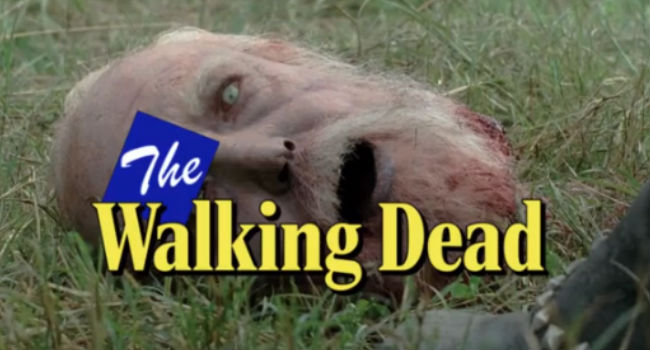 How much do I love The Wil Wheaton Project?
Quite a bit, and I would like it a whole lot more if syfy Australia could find a way to begin screening it in Down Under.
Until that happens though, I will be content with these gems that keep dropping from the hand of the man syfy describes, quite justifiably, as a "champion of geek culture", who knows and loves sci-pop culture inside and out, and can speak to it with inventiveness and wit.
In this instance, he has turned to his attention to The Walking Dead, a show that you'd agree is about as far as you can get from being a warm and rosy Full House-esque '80s sitcom.
Which is precisely why he asked the people who wrote the jingles for the '80s sitcoms to try their hand at crafting a cheery opening tune for The Walking Dead that deftly and cheerfully tells the story of this apocalyptic show.
And the result is a gem, a classic contrast between dark, gritty narrative and upbeat yet honest theme song that gets you in the precisely the kind of mood you'd need to be in to face the end of the world.