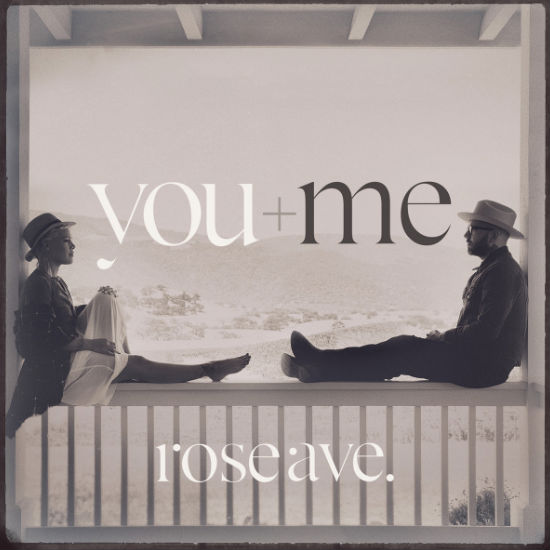 In the grand scheme of musical things, the idea that P!nk (aka Alecia Moore) and Dallas Green (City and Colour, Alexisonfire) would ever come together and record an album was not the first thing that sprang to most peoples' minds.
After all, one is a bona fide rock god superstar, bestriding the arena stages of the world with a fierce vocal power, astonishing athleticism and an appealing line in down to earth wit and charm; the other is a softly spoken, self-effacing master indie-rock music artist, channeller of emotionally-evocative home truths and gently-articulated though searing insights.
And yet as you listen to the two longtime friends – they met through Moore's husband Carey Hart – on their recorded-in-a-week album rose ave., it seems like the most natural thing in the world that these two talented singer/songwriters would come together and craft an album of astonishing intimacy, depth and beauty.
And it is immensely beautiful and incredibly intimate.
It's as if you have been dropped unseen and unheard into their home studio, watching on in hushed appreciation as the two artists, who have taken a pleasing detour into delicately pastoral folk/country for the album, sing of the highs and lows of life, the good and the bad moments that define us all with a disarmingly bare honesty that is as stripped back as their sound, which relies largely on subtlely-expressed guitar, percussion and keyboard work.
What particularly sets rose ave. apart is the seamless way that Moore and Green's voice blend together in harmonies so rich and lovely that you would swear they have been singing like this for eons, so perfect and absolute is their vocal joining together.
Not that they are locked in complete harmony on every verse, bridge and chorus.
On many of the songs, particularly the deeply affecting "Capsized", "Second Guess" and "Love Gone Wrong" they trade lead vocal duties on the verses, reuniting on the choruses, which are sublime.
It's a pattern repeated on many of the songs which boast lyrically poetic musings on finding the love of your life "You and Me"), or the need to comfort someone who has found life to be more taxing and adversarial than a shared journey with a like-minded soul ("Break the Cycle"), paired with melodies and harmonies that ache with longing, pain or the simply joy of being with someone.
There is an emotional authenticity that carries right through rose ave., a commitment to telling and singing it like it is than benefits greatly from both Moore and Green's ability to channel a thousand different emotions through each and every word they utter.
This is not paint-by-numbers music, or a vanity project to be dashed off quickly simply to see where it might lead, or to prove that there is more to their musical repertoire that the sounds that have defined their careers to this point; this is heartfelt, beautifully enunciated, sparsely-played music from deep within the soul that is soothing in the way that only great truths sets to profoundly touching music can be.
Rose ave. is proof that you can take two inordinately talented people form two different musical worlds, bring them together and create an album of such deeply-affecting truth and beauty that, though it was conjured up in just over a week, is likely to have an impact for quite some time beyond that.