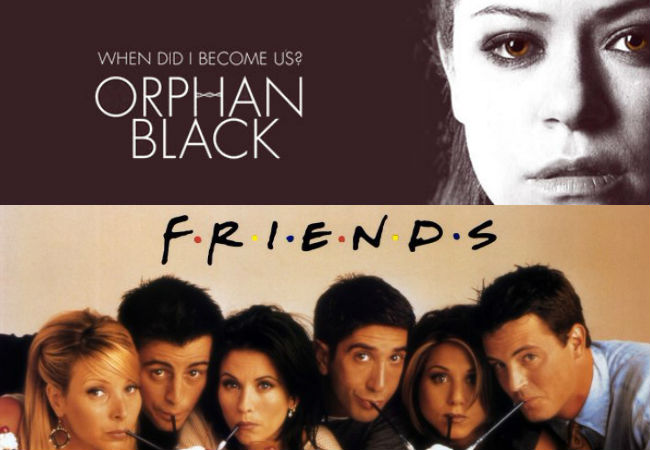 Two odder TV bedfellows you could not imagine right?
Which is course precisely the point for the inspired YouTube user SnowBalls3, who put together images from BBC America's dark conspiracy-rich sci-fi drama Orphan Black, starring the multi-talented Tatiana Maslany, and Friends, one of the most successful sitcoms in TV history which ran from 1994 to 2004.
I discovered this very clever mashup via Trent Moore of blastr.com who did point out that there is at least one tenuous point of commonality between the two:
"The extremely talented Tatiana Maslany plays about a half dozen characters on the breakout BBC America sci-fi series, which makes for a pretty insane sitcom intro once you realize its the same actress over and over again.
"But, much like the series itself — Maslany does such an amazing job with the nuance of each character, you almost forget it's the same person playing all those roles. Also, we'd kind of like to see a sitcom version now. C'mon, BBC America, lets deconstruct the concept a little bit."
Orphan Black: The Sitcom – I like the idea!
Until that materialises, sit back, enjoy and marvel at a visual fusing of two shows that otherwise might never have crossed paths.