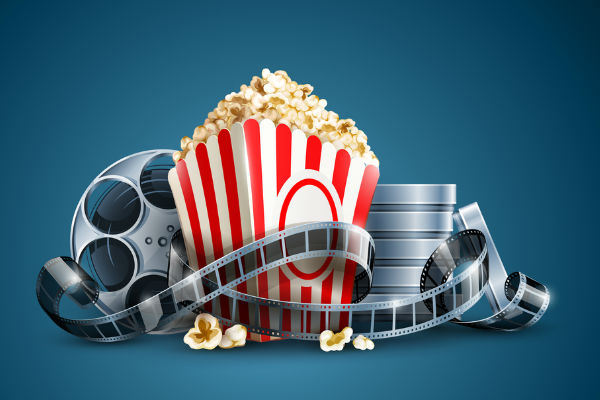 * this post originally appeared on writingbar.com
It's  a process almost as old as cinema itself – taking a much loved book and giving it a new lease of life on the big screen.
L Frank Baum's first Oz novel for instance, The Wizard of Oz, released in 1900 (and the first book in his 14 volume Oz series) was turned into the film, The Wonderful Wizard of Oz, a scant 10 years later. And again, most famously, in 1939 by MGM. (Another one of his books has just been turned into current cinema hit, Oz the Great and Powerful.)
It was joined throughout the twentieth century by movie adaptations of works by authors as diverse as Agatha Christie (The A.B.C Murders, 1936), Mark Twain (Huck and Tom, 1918), Bret Easton Ellis (American Psycho, 1991), Roald Dahl (Charlie and the Chocolate Factory, 1964 and 2005), and  J. K. Rowling (the Harry Potter series of novels, Harry Potter and the Philosopher's Stone, 2001 through to Harry Potter and the Deathly Hallows – Part 2, 2011) to name but a few.
And if you were, or indeed are, a film producer in Hollywood it makes sense that you would want to invest considerable time and effort in bringing a book to the big screen since it is a known story with a built-in base of avid fans which, often out of curiosity alone, will rush to the cinema to see their favourite tome on the screen, guaranteeing you at least some modicum of success.
And so it continues in 2013 with a number of buzz-worthy literary adaptations heading to your local cinema.
We decided to pick the three titles we're most looking forward to and give you some idea of what to expect.
The Spectacular Now by Tim Sharp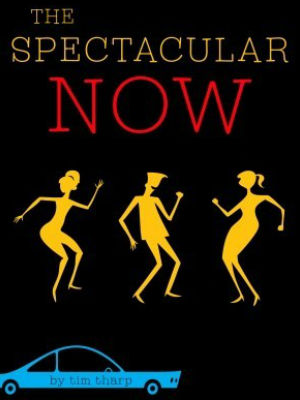 THE BOOK
This much-loved young adult book, which was a finalist for the US National Book Award in 2008, doesn't pull any punches.
Focusing on unrepentant teen drunk, Sutter Keely, who is more anti-hero than hero and who stubbornly refuses to see the error of his ways and turn over a new leaf by book's end, is a figure of worship on his high school's party circuit.
A guaranteed party starter, and the sort of person your party wants in attendance if it's going to make its presence felt on the social radar, he lives solely in the here and now, caring not for the consequences of his actions or what lies ahead of him.
All this looks like changing, of course, when he wakes up one morning on the front lawn of a house he doesn't recognise and meets Aimee, who is as socially-challenged as it is possible to be but full of hopes and dreams for the future.
Sensing a challenge, and consummately in awe of his own abilities (he fails to recognise they have a limited lifespan and usefulness), he sets out to makeover Aimee, who confounds every last one of his expectations when, though drawn to him, she refuses to play by his rules.
THE MOVIE
It has major buzz attached to it.
A hit when it debuted at this year's Sundance Film Festival, with both of its leads Miles Teller (Sutter Keely) and Shailene Woodley (Aimee Finicky) in attendance, it was widely regarded as a fitting visual companion to the book.
With a script by (500) Days of Summer screenwriters Scott Neustadter and Michael H. Weber, and directed by James Ponsoldt, it was described by hollywoodreporter.com in their review as "a sincere, refreshingly unaffected look at teenagers and their attitudes about the future".
VERDICT
This may just be one of the best YA book-to-movie adaptations to hit the big screen in some time, and certainly up there with the much-acclaimed The Perks of Being a Wallflower (by Steve Chbosky) .
 The Great Gatsby by F.Scott Fitzgerald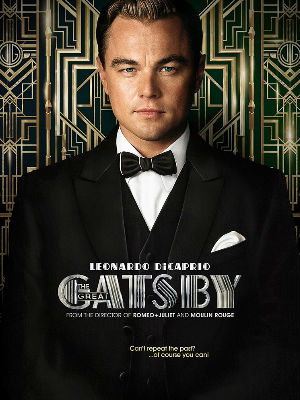 THE BOOK
The decadent 1920s, the decade-long exercise in endless extravagance and wanton indulgence that culminated in the ruin of The Great Depression, is captured perfectly in Fitzgerald's seminal work.
Narrated by World War One veteran and Yale graduate, Nicholas "Nick" Carraway, who is newly arrived in the fictional Long Island enclave of the wealthy West Egg, and is the partial outsider looking in on Gatsby's doomed world of luxury, The Great Gatsby gives a penetrating and often damning look at the lives of the nouveau riche who party away as if their hedonistic, and ultimately unfulfilling, lifestyles will never come to an end.
As Nick, eager to make his way as a bond salesman in New York, moves deeper and deeper into this glittering world, he comes to know its lynchpin, the mysterious Jay Gatsby whose wildly extravagant parties every Saturday night are legendary.
It all ends in tragedy alas, as the glitz and glamour of the world around Gatsby is stripped away, revealing people living morally bankrupt, empty lives and causing ruin for almost everyone involved, bar Nick who determines to leave New York and a world he can no longer tolerate.
THE MOVIE
Co-written and directed by Australian Baz Luhrmann (Moulin Rouge, Romeo and Juliet), and starring Martin Scorsese's go-to-guy, Leonard DiCaprio as Gatsby and Tobey MacGuire as Nick Carraway, this latest adaptation of The Great Gatsby is scheduled to open the 66th annual Cannes Film Festival in May this year.
Delayed somewhat from its original release date, it nevertheless has retained a great deal of buzz, largely thanks to Luhrman's reputation as a consummate filmmaker.
THE VERDICT
The Great Gatsby is reputed to be fiendishly difficult to bring to the big screen but if anyone can bring F Scott Fitzgerald's much-lauded work to life without sacrificing its literary credentials, it is Luhrmann.
All eyes, of course will be on Cannes on 15 May (although the film actually premieres five days earlier in the USA, the first time a Cannes opener has not been a world premiere).
World War Z by Max Brooks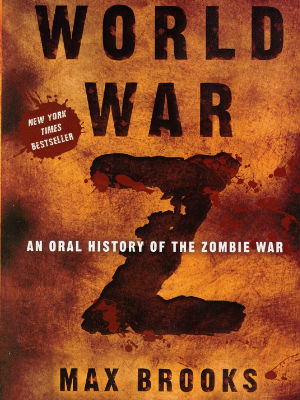 THE BOOK
A follow-up to the highly successful 2003 book, A Zombie Survival Guide, World War Z: An Oral History of the Zombie War eschews the standard narrative structure used in most novels in favour of a collection of first hand accounts of the (obviously) fictional decade-long Zombie War.
Modelled on Studs Terkel's oral history of World War 2, The Good War, World War Z documents the accounts of survivors of the war that saw what was left of mankind battling fast-moving hordes of zombies (undead humans infected by an incurable virus, Solanum).
Brooks plays the part of an agent of the United Nations Postwar Commission, which oversees the reconstruction of human civilisation, or what remains of it, after the war, he recounts via first person survivor accounts how mankind came perilously close to extinction at the hands of this terrifying enemy.
Drawing on the geopolitical and military realities of today's world, World War Z grippingly documents how destructive war can be, but also the lengths people will go to save themselves, those they love and the society in which they live.
THE MOVIE
Recognising the book's unorthodox non-narrative structure would not a compelling movie make, the producers re-tooled the book's structure so it more closely resembles an apocalyptic action thriller than a sobering re-telling of the horrors of war.
The story now centres on Gerry Lane (Brad Pitt), a worker at the United Nations who races around the world gathering any information that will assist humanity in arresting and defeating the zombie outbreak.
These understandable changes aside, it still promises to be no less horrifying a recounting as it details the near complete destruction of civilisation as we know it.
THE VERDICT
Troubled by reports of cost overruns and filming delays, World War Z nevertheless looks like a thrilling movie that imaginatively re-tools the book's more documentary-style structure.
The main concern is whether the sobering lessons of the horrors of war remain intact in some form, since that is after all the heart and soul of the book, but it is something we will have to wait till June this year to find out.
* So which books-to-movies are you most looking forward to seeing this year? Do you watch movie adaptations of books or prefer to read the book and leave it at that?