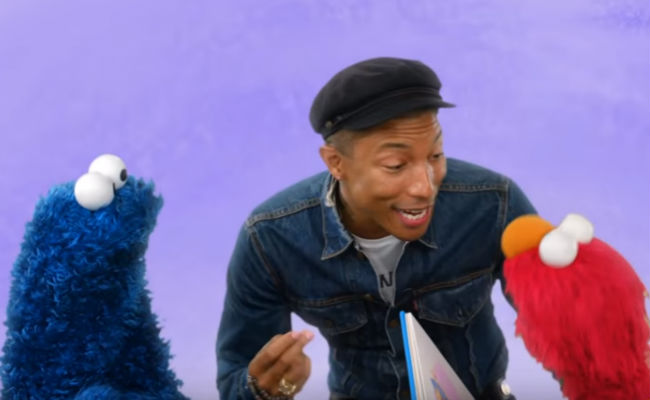 I have loved books since the moment I could read (and thanks to my mother and father who loved reading to me way before that).
Primarily I think because they spoke to the highly-imaginative soul in me, the dreamer, the embryonic writer and storyteller who loved the endless possibilities books presented to take you to places far beyond anything you could reasonably expect to experience in your day to day life.
Even as I was bullied and harassed at school, and struggled to cope with the unrealistic expectations of my church upbringing, both  of which came with their own ongoing stresses, books gave me an escape, a chance to leave the heavy reality of life behind me for places far beyond and away from me.
And now Sesame Street, which has long preached the joys of reading, has brought together Pharrell Williams, Elmo and Cookie Monster to tell us why books are the best with an infectiously good "B is for Book" which promises all kinds of wonders if you lose yourself in a book.
Why you can go for picnics on Mars or gaze upon the pyramids of Egypt, or you can be a pirate or king without leaving your chair.
The world is yours – just go grab a book!