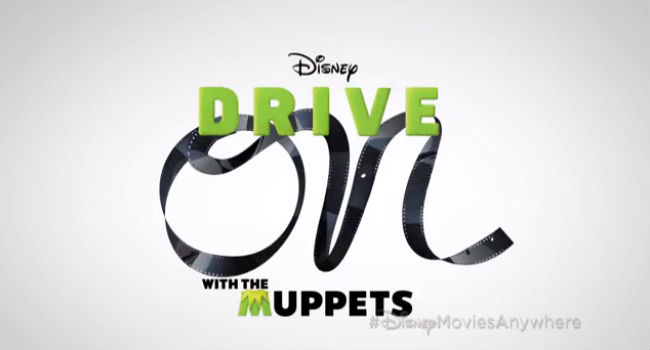 It will come as no surprise to anyone that The Muppets are among the biggest movers and shakers in Hollywood.
Safe and sound back on what Walter, new kid on The Muppets block and eager intern in the giddy world of showbiz, refers to as the "Disney Drive-on" ("Where all the movies get made!"), after their globe-spanning adventures in The Muppets Most Wanted, there is no one more important to the continuing zeitgeist-dominating success of Kermit, Miss Piggy and the gang than … Pepe the King Prawn?
What? Sorry … who?
Well that is in Pepe's fevered and rather gleefully opportunistic mind at least.
With Kermit out scouting for locations for a new movie dinner with Miss Piggy, Pepe wastes no time at all in seizing the big desk usually occupied by Kermit, convinced he has what it takes to make it big in Hollywood.
That's not of course what the big stars think, all of whom don't seem as eager to connect with Pepe as he does with them.
This hilarious new mini The Muppets episode is the first in a series of six new stories (two will be released each Friday) exclusive to the Disney Movies Anywhere mobile app, all launched in support of the DVD/Blu-ray release of Muppets Most Wanted on August 12 (USA) and August 13 (Australia).
It's the latest in what has been an immensely creative and gorgeously quirky media campaign for The Muppets latest movie, proof positive that if you want to get the word out about anything, you need only call on … Pepe the King Prawn.
Oh for goodness sake! Can someone tell Kermit … Pepe's at it again!