There's a certain blinkered quality to true love that only becomes when you actually enter a relationship, or are possibly on the way to doing so.
All those swirling, richly-red, rose petal-coloured wafty dreams about falling headlong and completely in love suddenly look a lot more earthbound when you run face-first into the fact that you are still you in the warm and loving arms of Cupid.
It doesn't take from the joy of finding love, because the real stuff is effervescently wonderful no matter what, but it does sure complicate things as TV producer Dev Deshpande and wanna-be Prince Charming on reality TV show Ever After, Charlie Winshaw, discover in Alison Cochrun's sublimely lovely but gloriously honest rom-com novel, The Charm Offensive.
A confected delight that embraces the rom-com with passion and fervour even as it blissfully and enthusiastically subverts it, The Charm Offensive takes a good hard look at love, reality TV and the way in which real life, and real people, tend to take the shine off the PR-fuelled dreaminess and wonder of it all.
The vivacious appeal of this most nuanced and thoughtfully fun of novels is that it is brave and bold enough to admit while falling in live is delightful and wonderful thing without parallel – it is, at heart, a rom-com so this is sacred and paramount – it doesn't come without complications, existential crises or some real impact on who we are and how we handle life.
"And maybe this is good. Maybe this is better. Dev can coach women in his sleep, but Charles Winshaw will be a challenge, the kind of thing he can throw his entire mind and body into, getting lost in the bright lights and the beautiful stories." (P. 10)
It is this thoughtfulness that makes it such an immersively compelling, though charming, read.
Cochrun is insightful and empathetic enough to know that when we fall in love, and true intimacy beckons, that many of the issues with which we struggle can no longer be swept under the figurative carpet and tend to come to the fore, whether we mean for them to or not.
Dev and Charlie, each with their own deeply-repressed mental health issues find this out firsthand, and under exceptional pressure when Dev, the star producer of producers at Ever After, which celebrates love whether it's real or not – the vapidity and falseness of reality TV is laid out bare, exposing the genre in all its lack-of-glory – is tasked with shepherding an awkward, ill-at-ease, tech millionaire Charlie, who by the way is gorgeously goodlooking, through to the point where he will pick one of the women competing for his heart to be his wife.
It's all supposed to be avowedly heterosexual, and certainly that's how Ever After is positioned by the show's creator, ruthless, ratings-chaser Maureen Scott, and an overly-enthusiastic PR team, but as Dev, still smarting from the end of his six-year relationship to fellow producer, Ryan, gets to know Charlie who wants to be anywhere but on the show – he's only doing to raise his profile and gain some credibility back in the tech space – he discovers that he wants Charlie to be anything but straight.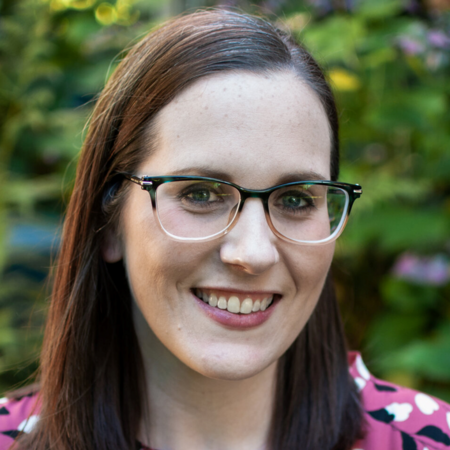 But how does Charlie feel?
Ah, that is the million dollar question but one swiftly answered in a frothily fun but thoughtfully nuanced rom-com which serves up love in all its unexpected, life-changing glory but does with a measured eye on the fact that life rarely allows even the most wondrous things to realise their true potential without some obstacles being thrown in the way.
Quite apart from the fact that The Charm Offensive celebrates queer love in all its pleasingly diverse forms, which is increasingly common in novels but which still remains a shot of fresh air in a genre that routinely skews straight, it also manages to indulge every romantic dream we've ever had while keep things grounded in a way that feels winningly accessible.
It helps that both Dev and Charlie are so full-hearted in their attraction to each other but also crippled, in whole or in part, by the fact that they have issues dogging them at every stage – Dev who struggles with depression and a lack of self-worth (is he lovable? He doesn't think so) and Charlie with OCD and a sense that he is unlovable because his family told him so repeatedly – which makes them oh-so relatable.
The Charm Offensive is love with the blinkers off, which offers all the giddy excitement, hope and possibility of new love while assuring us that it's possible to find and keep this most wonderful of gifts even if we feel like we're failing as a human being – because, guess what, we likely aren't and watching Dev and Charlie slowly come around to that idea, is one of the novel's most beautiful elements.
"As Dev falls asleep on his chest, Charlie understands so clearly that Dev has spent four weeks trying to convince Charlie he deserves something Dev himself doesn't believe he deserves. That whatever these little funks are–these evenings of the brain–they've convinced Dev he doesn't deserve someone who stays. Charlie wishes he could find the words, find a way, to show Dev what he's worth, even if this thing between them is already over. Even if it was only ever practice.

But Charlie doesn't know how you show someone they're worth of being loved. So he just stays." (P. 190)
With writing that is crisp, zesty and full of life, but also happy to sit in the dark and sad places of life, The Charm Offensive is that rarest and most precious of books – one which keeps the sparkling dream of love and romance vibrantly alive while grounding us in the starkly confronting realities of life which are going to be there whether we like it or not.
It means that this most transcendentally and beautiful of love stories, in which Dev and Charlie find themselves as much as each other, and it is one of the most pure and lovely things ever, feels infinitely possible because it is that rarest of rom-coms that feel like it might happen in the real world.
You don't necessarily need that to be the case, since rom-coms also pivot on a fluffy cloud of escapism, but it's a lovely touch, and gives an added, embraceable substance to a story, especially as happily queer and soul-changingly alive as Dev and Charlie's.
Falling in love is a thousand good and perfect things but it's also complicated and messy and Cochrun captures it all humorously and poignantly in The Charm Offensive, a perfectly-wrought rom-com which gives us flawed but lovable protagonists, a love story for the ages which will make you swoon and sigh in all the right places, and an empathetic honesty about life which feels refreshing and reassuring and leaving us feeling, quite wonderfully, as if Dev and Charlie have a love that will last because it's been through the mill and back and lived to tell the tale.