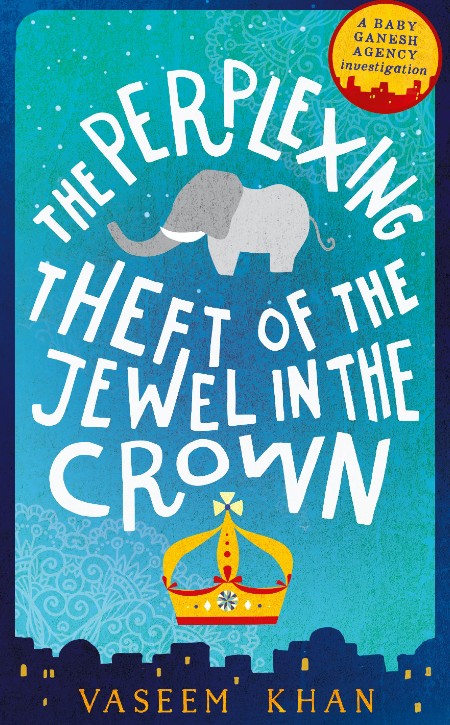 In a world where many feel justice is scant and those in power or with the means to insulate themselves from consequence seem to get off scot-free far more than they don't, there's something intrinsically compelling about mystery and crime novels that often the reader the chance to experience the delivery of the just delivery of the law.
Particularly popular are cosy mysteries that give you that necessary shot of justice but do so with appealingly cute characters and in a warmhearted locale that allows you to snuggle and see the world made a better and fairer place.
This aspect of the genre is very much in evidence in Vaseem Khan's Mumbai-based Baby Ganesh Detective Agency novels, the second of which, The Perplexing Theft of the Jewel in the Crown, brings back Inspector Ashwin Chopra (Retd) and his baby elephant Ganesha who was gifted to him by his uncle in the first book, The Unexpected Inheritance of Inspector Chopra, form the most unlikely of sleuthing partnerships.
Now retired from the Mumbai police force where he was one of those policemen who was both honest and fair in his dispensation of justice, Chopra lives with his wife glamourous and social justice-conscious wife Poppy and his stern mother Noormina in one of the apartment buildings that have sprung up around the city.
Ganesha's is safely cared for down on the ground in the complex's grounds and spends his days riding around Mumbai with Chopra as they investigate cases handed to him by the many clients of his private detective agency.
"There was something improbable about Ganesha, something quite beyond Chopra's ability to slot him into the neat little boxes of rationality and logic that he had lived by his whole life. There were depths to the elephant that he had yet to fathom. And, of course, there was the mystery of the creature's past, upon which he had singularly failed to shed any further light." (P. 23)
It is, in many ways, an idyllic if busy existence, and while with a restaurant to run in addition to his private detective areas, Chopra has little in the way of idle time, he and Poppy, who works at a private Catholic school, seem as happy as anyone can be.
That's the cosy part taken care of in a novel that has an appealing surfeit of it.
What sets Khan's novels apart from many others in the genre is that while Chopra solving his crimes in the midst of all these idiosyncratically endearing day to day activities is a key feature, it is not the end of the story.
Sown into the middle of quirky goings-on and cute (and also troubling) moments with Ganesha is a keen eye for social justice and the many manifest issues inherent in Indian society.
Whether it's rampant police violence or corruption, discord and malfeasance in the corridors of power or the persuasive sway of the criminal underworld, Khan through Chopra takes aim at the great many ills affecting Indian society.
The author's willingness to do this when he could simply trot out warm and fuzzy stories is a joy because it adds some pleasing muscularity to books which, while they would be a delight to read simply as cosy mysteries, become inordinately more interesting and compelling with these more serious elements added in.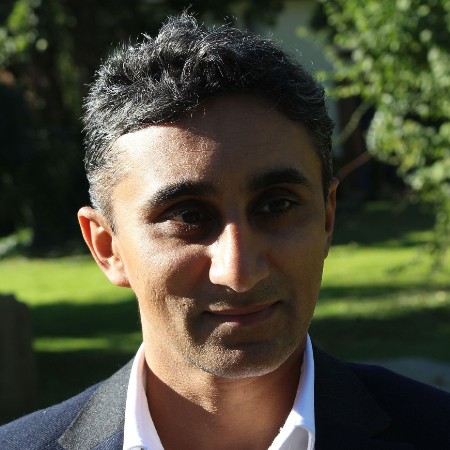 In The Perplexing Theft of the Jewel in the Crown Chopra, who has a number of other cases on his plate, is caught up in the daring theft of the Koh-I-Noor diamond, a precious stone of great Indian antiquity which is now resident as part of the crown in the British crown jewels and which has returned to Mumbai, under great security, for a prestigious exhibition.
In true grand mystery fashion, the crown containing the diamond is stolen while Chopra and Poppy are touring the exhibit, a heist which sees everyone from the Mumbai police force to the Indian government thrown into uproar, immediately making this case of the decade, if not century, that must be solved now, if not sooner.
It's not strictly speaking something Chopra would handle but when an old police friend of his is framed for the theft, the retired detective and naturally Ganesha swing into action, determined to get to the bottom of things.
While they are doing this, and some of their methodology is both funny and daring and might, at one point involve a giant wedding cake, there's also a great deal else going on.
Irfan, a young runaway who has effectively become a part of Chopra's family, despite manifestly maintaining his independence while working for the detective and becoming especially close to Ganesha who loves him like a brother, has a great many troubles of his own in play while Poppy's school is embroiled in its own mini crisis which while comically fun in one sense, again goes deep and serious at it tackles question of privilege and perceived inviolability by India's newly-moneyed elite.
"Nevertheless, he felt that there was a sense of entitlement amongst a certain type of privileged youngster that was breeding the wrong sort of brashness. Not the kind that promoted entrepreneurialism and endeavour and might benefit both individual and nation, but the sort of loutish behaviour that led to acts of foolhardiness at best and sheer irresponsibility at worst.

Little did Chopra know then that, in just a few short hours, he was to encounter the ultimate demonstration of this phenomenon." (PP. 255-256)
For all this narrative busyness, The Perplexing Theft of the Jewel in the Crown never feels narratively overstuffed nor like it is attempting too much in its relatively succinct length.
In fact, Khan deftly moves from the sublimely silly to the serious, from the domestically exasperating to critically important issues of justice and innocence with a storytelling elegance that keeps the cosy and the intense sitting happily cheek-by-jowl.
That's quite an achievement, as is the way he manages to give each of the characters though not all – the mother in law Noormina is by and large a study in cardboard cutout cliches as is the cook at the restaurant – real depth and a reason for being rather than simply being pawns for the ever-escalating mystery solving.
It's a pleasing concoction and it works a treat, delivering an engrossing read that wraps its warm and cost outer narrative garments around some very serious ruminating about the state of Indian society and justice.
Again, a book like The Perplexing Theft of the Jewel in the Crown could stand quite happily on its sweet and fun wrapping alone and be a perfectly fine and enjoyable read but it is far more than that, a novel that recognises that along our reassurances that goodness and virtue do exist in the world, we need to be consoled that justice does too or else or the good and cosy things we cling to so fervently really have no long-term meaning or value.