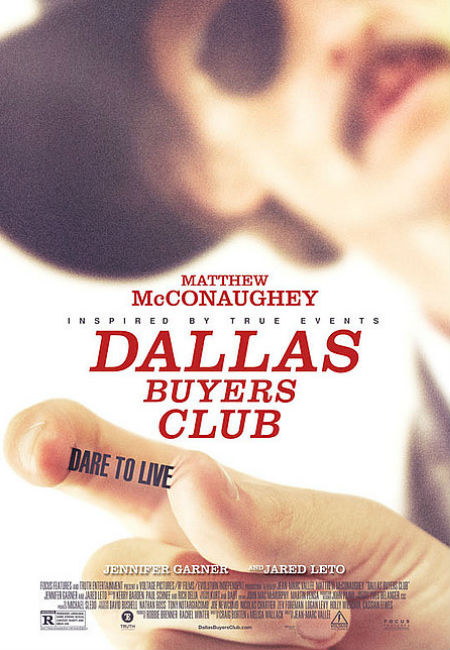 SNAPSHOT
Matthew McConaughey stars in "Dallas Buyers Club" as real-life Texas cowboy Ron Woodroof, whose free-wheeling life was overturned in 1985 when he was diagnosed as HIV-positive and given 30 days to live. These were the early days of the AIDS epidemic, and the U.S. was divided over how to combat the virus. Ron, now shunned and ostracized by many of his old friends, and bereft of government-approved effective medicines, decided to take matters in his own hands, tracking down alternative treatments from all over the world by means both legal and illegal. Bypassing the establishment, the entrepreneurial Woodroof joined forces with an unlikely band of renegades and outcasts – who he once would have shunned – and established a hugely successful "buyers' club." Their shared struggle for dignity and acceptance is a uniquely American story of the transformative power of resilience. (source: hypable.com) 
Matthew McConaughey has undergone a career resurgence of late, tossing aside the frothy, if fun, roles in films like Sahara, Fool's Gold and Failure to Launch, that were in danger of pigeonholing him as a lightweight actor of limited range, in favour of weighty parts that showcase the talent of this fine dramatic actor.
Not content to have just one Oscar-worthy movie in the mix, Mud, McConaughey now has a second dramatic role to add to what is shaping up as a very good year for him.
And it's this latter role that is drawing all sorts of attention to him as hypable has noted:
"Matthew McConaughey is a frontrunner for winning a best actor award at the Academy Awards, and it's not for his fantastic performance as the titular role in Mud. He could get nominated for that role, but it'd likely only be as a supporting actor.

No, McConaughey is already being predicted to be nominated for his role in his upcoming film Dallas Buyers Club. Not only that, some are predicting that he'll win the Oscar."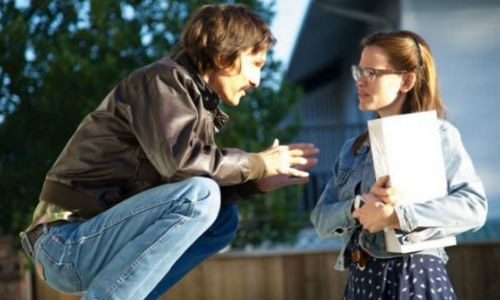 The newly released trailer underscores why he is being talked about as not just an Oscar contender but winner, with McConnaughey displaying both his roguish charm and ability to bring dramatic gravitas to the character he plays Ron Woodroff.
This man, one a devil-may-care ladies man, is transformed by the shadow of death into a vigilante campaigner for the right of the individual to determine their own fate by means fair or foul, legal or illegal.
Granted it was powered by an enormous amount of self-interest but the fact remains that he made a world of difference for all sorts of marginalised people, in the process stimulating a debate on what was then an emerging and little understood disease.
Dallas Buyers Club premieres at the Toronto International Film Festival in September this year with the film opening in USA on 6 December 2013 and UK on 7 February 2014.