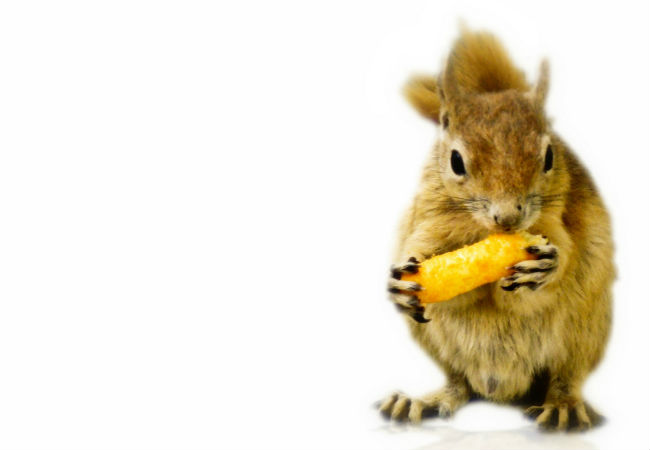 SNAPSHOT
When a young man's estranged father is killed under suspicious circumstances, he returns home for the first time in years to get to the bottom of the mystery. Hoping to uncover some logical explanation, he instead finds an army of flesh-eating squirrels hellbent on destroying everything in their path. (source: filmdrunk.uproxx.com) 
You thought Snakes on a Plane was scary? Pfft!
Sharknado was terrifying? Puh-lease.
Vampire cows from New Zealand? Merely troubling.
It turns out that the animal that should inspire real, visceral, sweaty-palm inducing fear in us is … wait for it … the squirrel.
Yes the SQUIRREL.
It turns out that the very animal that I spent a good hour searching out and photographing in Central Park some years ago – amazing how an animal not native to your country can send you into a tourist frenzy of endless photo taking – should have been the one I was running away from as far as my high school track star legs would take me.
That, at least, is the opinion of Timur Bekmambetov (Day Watch, Night Watch, Abraham Lincoln: Vampire Hunter) who is convinced the cute skittery nut gatherers are the real demons of the night … and day.
He's produced a quirky yet oddly terrifying trailer designed to a director and funding onboard for the film Squirrels which he would produce.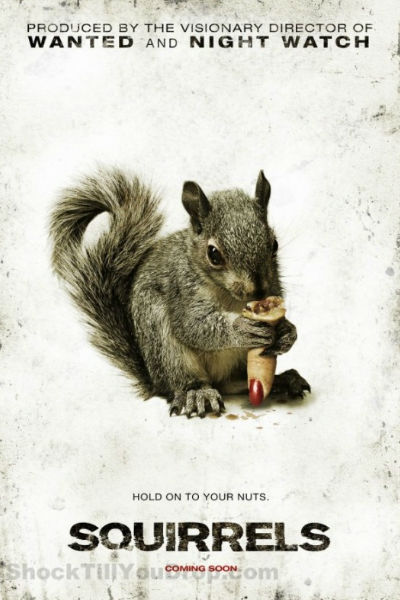 While sfx.co.uk speculates in its report that it could all just be a bit of cinematic malarkey – "We're still not entirely sure Bekmambetov isn't just paying some elaborate joke on all of us, though he has been talking about this film for a while now!" – anyone with even a hint of a hankering for post modern off-the-wall crazy animal stories should be praying this makes it to a cinema sooner rather than later.
Cheesy, crazy silliness it may be but with someone like Timur Bekmambetov calling the shots, it could just work.
Just don't take nuts to snack on during the screening.
You have been warned.