The US Fall TV Season is upon us, inspiring delight – hooray new shows and episodes of established shows we adore! – and panic – I am still watching the last season of more shows than I can count … sorry Glee! – but it is here nonetheless, and the various programs are making sure we don't miss their arrival back on the small screen.
The most committed to the "We're back soon – watch us!" campaigns is Fox's New Girl, starring the comedically gifted actress Zooey Deschanel in one of the best shows of the last season, which is releasing pictures every day via Twitter so we don't miss the fact that season 2 starts in mere days …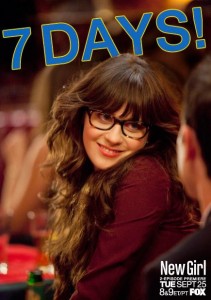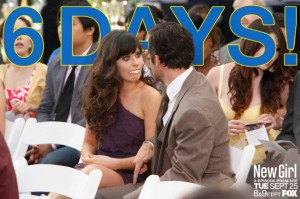 UPDATE (25 September):
Only 1 day to go now with the new episodes premiering Tuesday US time. How do I know? This is how I know …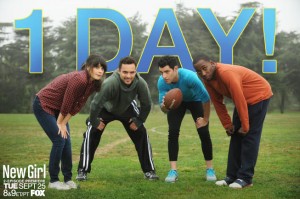 But not to be left out, Community, which will be watched closely when it returns on October 19 after the dramatic and controversial departure of creator and former showrunner Dan Harmon (he was replaced by Moses Port and David Guarascio), has launched a campaign of its own that also includes monkeys!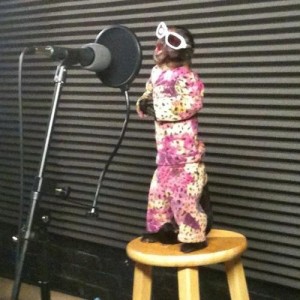 Yes monkeys. But it's less then monkeys that concern us than whether the new guys in charge will keep much of what makes Community so refreshingly different to most other sitcoms intact – its sense of the absurd, love of ballsy in-your-face satire, and colourful larger-than-life personas and of course the richly drawn complex characters we know and love – and keep a must watch TV show.
Well, we will know in … how long exactly guys?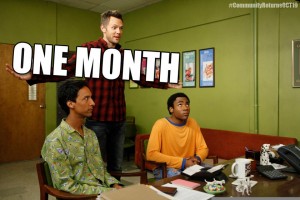 And finally the much loved 30 Rock, the comedy gem that keeps on giving has jumped on the wagon in their own delightfully idiosyncratic way …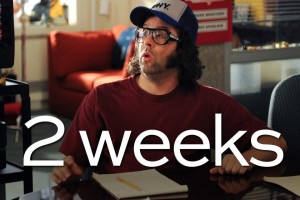 So set your alarms, get comfy on the couch and join me in counting down the days till some of the best shows on TV return!