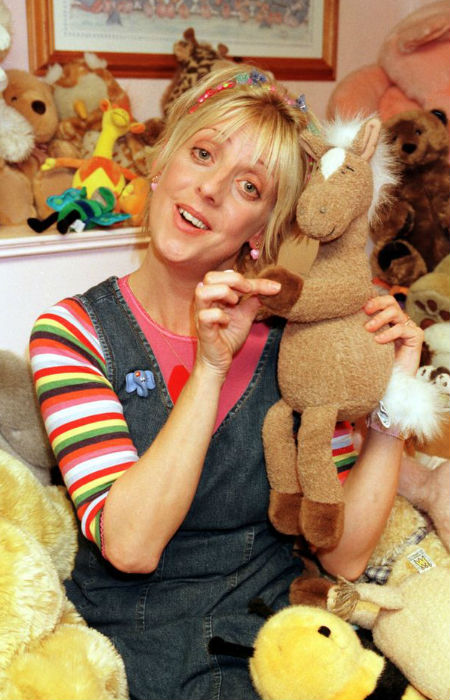 One of the purest, most lovely memories of my childhood, is watching some of the classic BBC sitcoms of the time such as The Good Life, Dad's Army and To the Manor Born with my family.
Brilliantly-written and supremely well-acted, these sitcoms were also warm, silly and comforting, an entrée into the world of characters that had their fair share of trials and troubles but who wrapped them mostly neatly in half-an-hour and whose lives were far removed from the sometimes fraught environs of my bullied existence.
They made me feel and happy.
So when The Vicar of Dibley debuted in 1994 – its three series ran until 22 January 1998 (with three sets of specials in the winters of 1999/2000, 2004/2005 and 2006/2007) – I fell in love with it immediately because, along with it being its own marvellously unique creation, it embodied the same spirit and sense of family that I loved about those classic '70s sitcoms.
While the immeasurably-talented Dawn French was clearly front and centre as the titular vicar, the show would have been nowhere near as charming and quirky without the witty presence of Emma Chambers, who played the dim-witted but kindhearted verger of the church Alice Horton nee Tinker.
Sadly Emma Chambers, who gave us not just Alice, but Honey Thacker (Notting Hill) and a slew of other memorable comedic roles died on 24 February of "natural causes", according to her agent John Grant.
Alice Tinker: Vicar?
Geraldine Granger: Mm-hm?
Alice Tinker: What you looking forward to more than anything else at Christmas this year?
Geraldine Granger: Well, my highlights are going to be Jurassic Park and the Queen's speech, written this year by Ruby Wax, I believe. And what about you?
Alice Tinker: I'm totally excited about your first Christmas sermon; it, it's just going to be an experience I'll never forget.
Geraldine Granger: Alice, my *first* Christmas sermon was last Christmas.
Alice Tinker: Oh, yeah, I forgot.
The joy of Chambers as an actress, who won a British Comedy Award in 1998 for her performance as the much put-upon Alice who knew very little of how the world actually worked but muddled through anyway, was how real and earthy she made her roles.
Yes, she was often the naive, quirky girl who was just that little bit of "normal", who never quite got the Vicar's jokes, and who thought she gave birth to the son of God as Alice because her name rhymed with "chalice", but she was also very real, very down-to-earth and intensely relatable in all the roles.
In characters like Alice and Honey, you often saw yourself, all the things you don't know, all the social situations you didn't handle as masterfully as you wanted, all the awkward moments you failed to escape, but it was comforting to see someone in those positions and have it all work out for them anyway.
That was Chambers real gift as an actress – she could be idiosyncratically loopy, and what a joy that was to watch, but also she could be so beautifully down-to-earth and heartfelt, and there were some truly touching moments in The Vicar of Dibley where it was Alice who was the emotional lynchpin of the show, providing comfort to Dawn French's Geraldine when no one else could.
Chambers was able to invest all her characters with this vulnerability, the kind we all have but choose to ignore or don't talk about it.
It was this mix of goofy charm and emotional realism that made her truly stand out, and by all accounts, she was as lovely as a person as she was in character as these tweets from Dawn French, Emma Freud and Hugh Grant touchingly attest.
Our beautiful friend Emma Chambers has died at the age of 53. We're very very sad. She was a great, great comedy performer, and a truly fine actress. And a tender, sweet, funny, unusual, loving human being. pic.twitter.com/vLQcRcv2Ex

— emma freud ? (@emmafreud) February 24, 2018
Emma Chambers was a hilarious and very warm person and of course a brilliant actress. Very sad news.

— Hugh Grant (@HackedOffHugh) February 24, 2018
The loss of someone this young and close in age to you is always confronting, but what strikes me most stridently right now, far beyond the loss of Chambers' comic brilliance to come, is how awful it must be to lose someone this lovely and precious to you.
We actors of course purely through the prism of their roles, and that's all well and good because, stalking aside (not an advisable pursuit) there's no other way to know them; but for her husband of 27 years Ian Dunn, her family and her friends, today much be one of the most terrible of their lives.
When my dad died I couldn't imagine what it would be like to exist in a world without him, and so while I grieve the loss of this singular talent, my thoughts and prayers are with everyone who love Emma Chambers, who knew the woman behind Alice and Honey, and who no doubt they had a great many more years to spend with her.
#RIP Emma Chambers – you provide so much joy to so many and you will be deeply, sorely, profoundly missed.