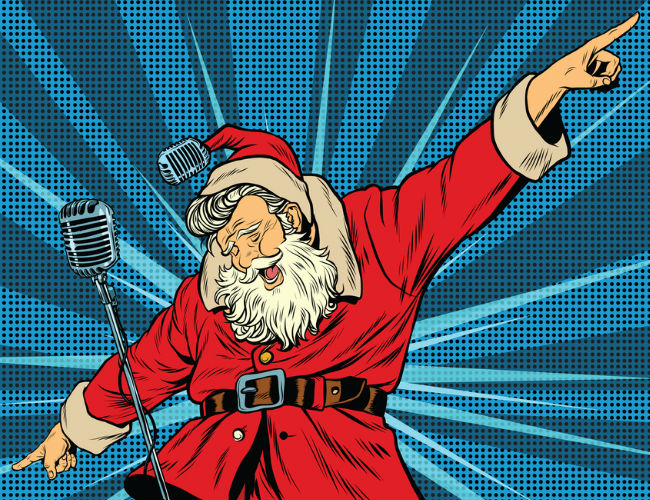 Christmas is supposed to be a happy time, the most wonderful time of the year in fact if you are to believe the song's creators, Edward Pola and George Wyle.
But even times as wonderful as this can become harried and busy and your mood may take a dive as people jostle and bustle past you and that special present you wanted? Plucked from the shelf just as you reach it …
So what you need, as well as a fortifying wine and a delicious fruit mince pie (and a 1/2 jar of chocolate sultanas; but that could just be me), is some happy, jaunty Christmas tunes to speed you merrily on your elf-like way, the sounds of love and peace and happiness and content ringing in your ears.
Let's the festive bonhomie begin …

SIA: "Candy Cane Lane" (+ "Puppies are Forever")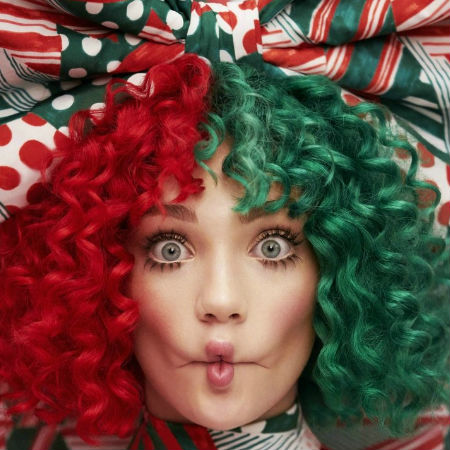 It's a pretty brave move to release of wholly-original material but that's exactly what Australian music artist Sia did last year, eschewing the usual standards in favour of all-new collection of catchy new festive favourites. A skilled and popular songwriter who has written a slew of hits for a host of other artists as well as herself, Sia is one of the few people who could pull this off and she did, and does, in spectacular fashion, giving us songs like the merrily upbeat, almost giddily-happy "Candy Cane Lane" which comes with a gorgeously-Christmassy clip and "Puppies Are Forever" which contains a timely message on pet welfare and dogs as gifts in a song that sounds as joyously alive as they come. It's proof that, while the classics will always have a special place in our hearts, that it is possible, supremely so, to create new songs that will put a smile on your face, a spring in your step and a reaffirmed sense that it is the most wonderfully magical time of the year.

Paul McCartney: "Simply Having a Wonderful Christmas Time"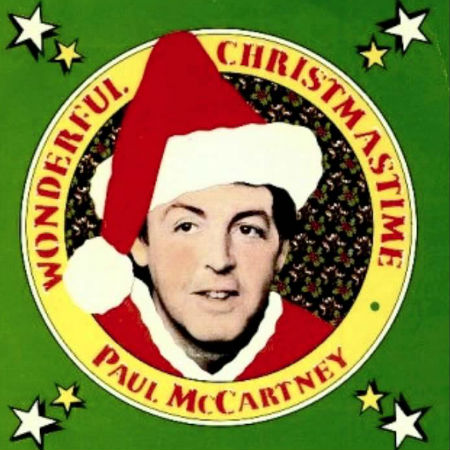 Released by Paul McCartney in 1979, and later added as a bonus track on the 1993 re-issue of Wings' album Back to the Egg album, "Simply Having a Wonderful Christmas Time" is one of those perfect festive songs that sounds like every idealistic sense you have of the season. It's light, bright and airy, a joyfully-jaunty paean to the season that has, apparently, and colour my Christmas-loving heart shocked at this, been criticised as one of McCartney more medicore compositions. Honestly I don't care – it makes me feel happy, it celebrates the love and joy of the season and that's enough for me.

The Saturdays: "Christmas Wrapping"

Get Santa was one of my happy Christmas discoveries of 2015. A reasonably standard tale of a kid and his dad helping Santa to save Christmas, it comes with a quirky sensibility and an emotional resonance that you don't always get in festive films and a wonderfully-uplifting rendition of "Christmas Wrapping" by British group The Saturdays. The song, first released in 1981 by The Waitresses, is a lovely tale about Christmas redeemed featuring a single woman, too busy to ask out a guy she met earlier in the year, who runs into him on Christmas in a convenience store where they've both gone to buy cranberries. It's a reminder of how even the most dire of Christmases can be rescued by a quirky twist of circumstance.

Lindsey Stirling: "Santa Baby"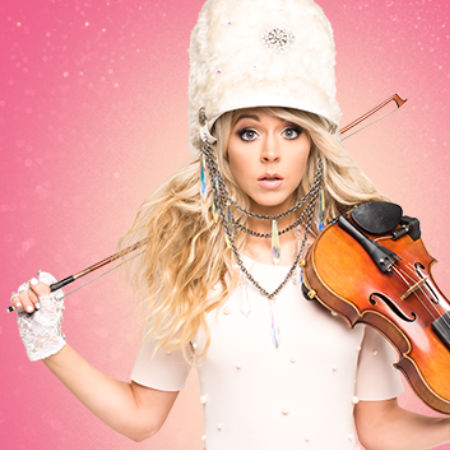 I was introduced to Lindsey Stirling by a friend in my writing group who thought I might like the Utah native's mix of violin and pop. She thought right. Stirling brings a creativity and freshness to her tracks that is invariably upbeat and fun but also usually a reinvention of the usual approach to these sorts of musical hybrids. "Santa Baby" fits right in with Stirling's innovative take on classic songs, strongly recalling the original but also sounding like a song she wrote yesterday so reminiscent is it of her usual style while still sounds delightfully, happily Christmassy.

Bubble & Squeak: "The Christmas Stick"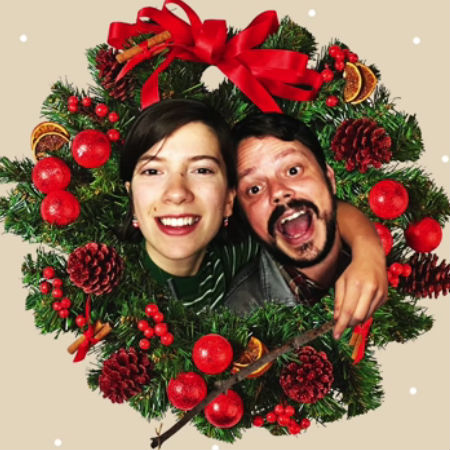 How could you not love this song even before you've even heard it? I mean, look at the duo's name! Bubble & Squeak, quite apart from being a delicious way to make use of Christmas leftovers, is the moniker of the joint effort of Girl Ray's Poppy Hankin and The Boy Least Likely To's Jof Owen and the means by which they have released "Christmas Stick", an offbeat piece of heartfelt seasonal pop that is all about love sweet unexpected love at Christmastime … and yes the presence of a magically festive talisman that leads two people to fall helplessly and wonderfully in love.



NOW THIS IS FESTIVE MUSIC EXTRA EXTRA!
Can you combine Drake's 2016 hit "Hotline Bling" and much-loved carol "Hark the Herald Angels Sing"? It turns out you can, according to Mashable.

Recently I saw a post from tumblr user chlostars that noted "Hotline Bling" has the same syllables as the Christmas carol "Hark the Herald Angels sing." I took this as a personal challenge. pic.twitter.com/wiht02pvt5

— Becca Rose (@bookbeaut) December 5, 2018


So "Jingle Bells" is a bright and jaunty song isn't it? The very essence of Christmas bonhomie and joy. Unless it's played in a minor key, such as in this inspired-rendition by Toms Mucenieks, when it becomes a whole lot giddily joyful but quite eerily and touchingly beautiful. (Laughing Squid)