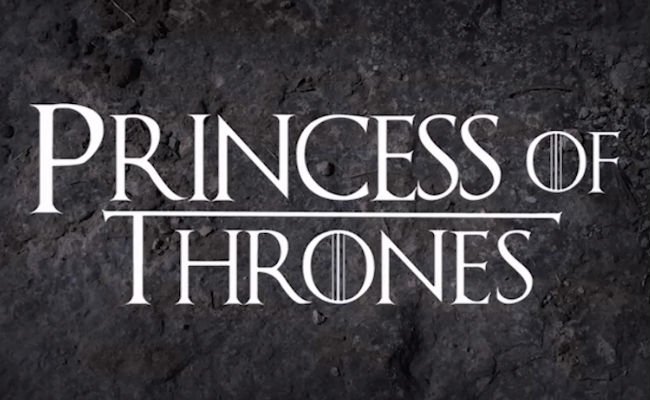 * WARNING: THERE IS NSFW VIOLENCE AND MILD SEXUAL CONTENT plus SPOILERS FROM FIRST FOUR SEASONS OF GAMES OF THRONES *
Buckle up kids, this ain't your grandmother's The Princess Bride!
Or is it?
Perhaps The Princess Bride and Games of Thrones have far more in common that you might first surmise.
After all, as Mashable points out, they have a lot in common when you stop wielding your sword in furious vengeance for a moment and  really think about it:
"The Princess Bride and Game of Thrones are basically cut from the same cloth — both feature fencing, fighting, monsters, true love and revenge."
See, more things in common than you can poke a rodent of unusual size or one of Daenerys Targaryen's dragons at, so many in fact that Shawn Kolne and Todd Spence felt the understandable need to mash the classic film and one of the bigger watercooler hits of the moment together in one impressive video.
And the result is proof indeed that when Granpa (Peter Falk) sat down to read a fairytale, an initially most unwelcome fairytale, to his unwell grandson (Fred Savage), that he was in fact not just regaling with William Goldman's tales of adventures in a far off land but those of George R. R. Martin's as well.
Two blindingly good fecund imaginations for the price of one?
It might be enough to convince you that being "murdered by pirates is good".
Well, almost …