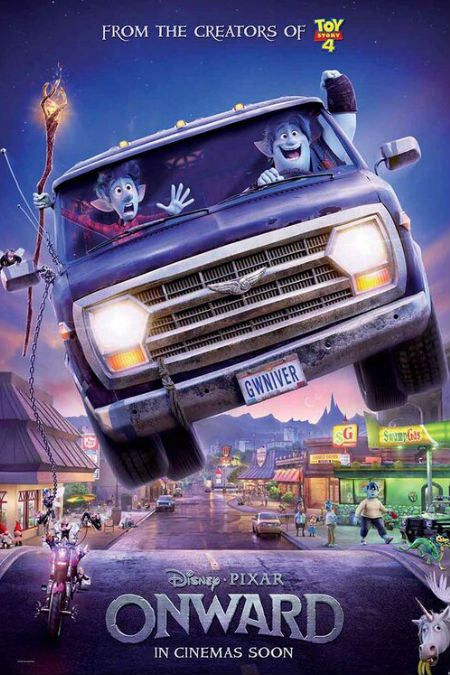 SNAPSHOT
The story is set in a world with no humans, only elves, trolls and sprites. The film centers on two teenage elf brothers whose father died when they were too young to remember him. But thanks to the little magic still left in the world, the boys embark on a quest that will allow them a chance to spend one last magical day with their father. In the film, unicorns are so common that they're considered pests.
Onward, directed by Dan Scanlon, stars Tom Holland, Chris Pratt, Julia Louis-Dreyfus, and Octavia Spencer.
(synopsis via Coming Soon and Bleeding Cool)
Has the magic gone out your world?
It often feels like that doesn't it, and the two brothers in Pixar's next guaranteed hit, Onward, know exactly how you feel.
Only their response to this existential ennui is way more complicated than yours, involving a wizard's staff, the legs of their partially-reconstituted father and galloping unicorns.
So, in other words, the usual same old same old response to life losing its magical sparkle.
The trailer though indicates its not all smooth sailing putting the fantasy back into reality, but just how difficult the task is will become readily apparent on 6 March 2020 in USA and UK and 2 April in Australia.