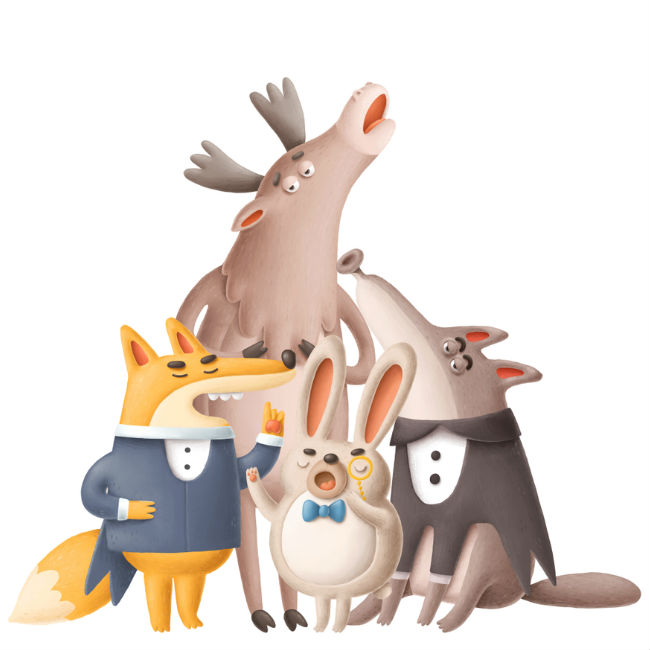 Working to your own vision can be powerful but so can joining forces with other likeminded creative souls.
Just how powerful is made manifestly plain in these five songs from artists who have joined with others, either in songwriting or production, to craft pop songs that make their presence gloriously and lastingly felt.
It's a heady testament to the power of collaboration which will leave you glad that people of great talent don't just stay within their own bubble of creativity but branch out to see where the collective muse may take them.
Trust me, it's somewhere very good …
"Faith" by Galantis and Dolly Parton (Feat. Mr Probz)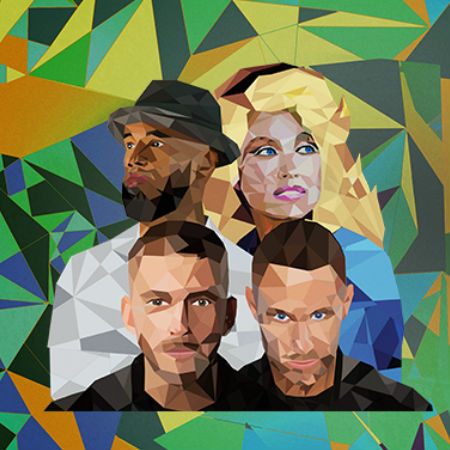 Feeling a little blue? In time of a pick up that will elevate your heart and soul and get your feet tapping in a gloriously happy and spiritually satisfying frenzy?
The look no further than the infectiously danceable delights of "Faith", a collaboration between the legendarily talented Dolly Parton and Swedish dance music duo Galantis (Christian Karlsson and Linus Eklöw) featuring Dutch musician Mr Probz which will absolutely knock your socks off.
Parton, who describes the Galantis collaboration as being part of a "divine order" told Rolling Stone that the song is as timely as it gets.
"As soon as I heard it, I thought, 'Yes! This is a song that the world needs right now,'" she explains. "It's all about uplifting mankind and believing in a higher power. All the things we need in this dark, ol' dreary world right now."
"JEKYLL and HYDE" by Bishop Briggs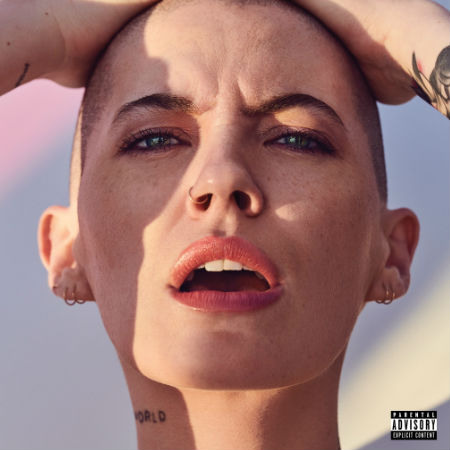 The third single from Bishop Briggs' just-released album Champions, "JEKYLL AND HIDE", co-written with K. Flay, is a song that deals with the fact that dating someone is not always as straightforward as it may seem as the artist explains to NME.
"In the chorus, we wrote 'are you Jekyll & Hyde-ing me?' as a way to describe the chaotic feeling of dating someone who has two very different sides. I hope you like it. And if you don't, please don't tell me. I'm far too sensitive to hear that."
We all like to think that when we're getting to intimately know someone that we're getting the whole unvarnished package, and with the right person that mostly the case (not entirely; who of us is ever entirely honest?) but with other people, clearly not so much.
Set to a thumpingly upbeat beat, where the artist adroitly moves from dulcet questioning to outright dismissal, in a series of fluid, emotionally-resonant moves.
It's a masterful song, lyrics and melody perfectly in time with each other, cutting to the heart of the issue at hand in ways to powerful and compelling to ignore.
"Waste My Time" by Silver Sphere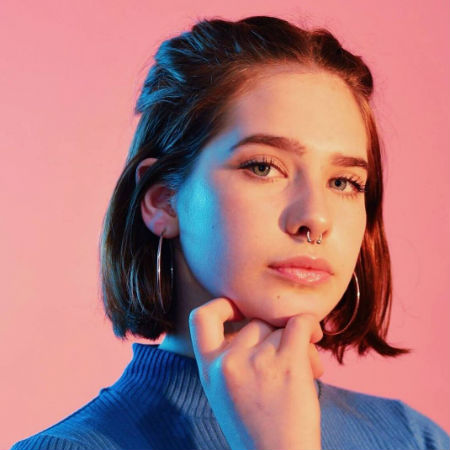 Sophie Cates aka Silver Sphere is more than happy for you to waste her time.
You may wonder to myself why would anyone be okay with losing chunks of their precious time one earth to someone else?
Love, my friends, love – in the appropriately-titled "Waste My Time", the artist pledges that even the object of her adoration is as flaky can be in matters of the matter of the heart, specifically as it applies to the two of them, that she's happy to keep hanging in there.
Well, maybe; there's a pronounced undercurrent of sarcasm embedded in a song where the love might be genuine but then so is the sassily-articulated exasperation.
It's all set to music which is all edgy electronica, possessed of a melody that may sound seem sweet and amenable but which has a nice steel edge running through it, perfectly matching the lyrical intent.
"Lose Control" by Meduza, Becky Hill & Goodboys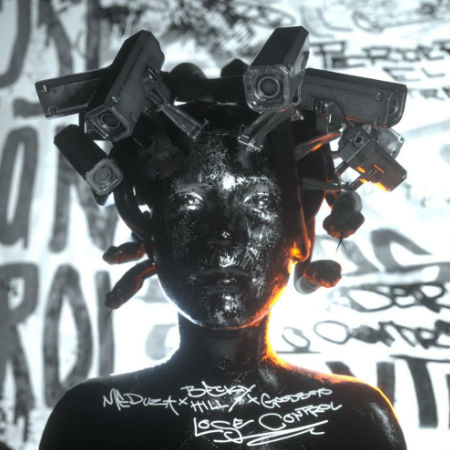 If you're going to "Lose Control", then you might as well do it on a suitably global scale.
This catchy as hell piece of danceable pop is the product of an Italian production trio (Meduza), Enlgish singer Becky Hill who supplies the emotionally-resonant vocals and british production trio Goodboys.
That may seem like far too musical cooks in the pop song broth but it works a high energy, upbeat treat, imaginatively augmented by a video clip that adds an extra visual layer to the song, as Promonews explains.
Director duo Grandmas head to Turkey for Meduza's smash "Lose Control".

Shot in and around the hundreds of abandoned identical chateaux in Burja Al Babas, the video captures the track's energy in a truly unique location. The 527 chateaux, originally built on a rural site near the town of Murdurnu, have been abandoned since 2014, and have become something of a legend with urban explorers.

Inside the dystopian paradise, a group of people go about day to day life as individuals, before coming together as one to party as the sun sets. High energy and beautifully shot, with great performances and a breathtaking location.
"2023" by Daughters of Noise!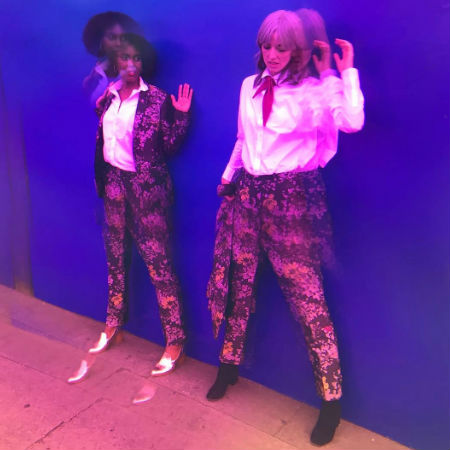 Sporting a delicious '80s redolent Mel and Kim vibe, "2023" by Daughters of Noise! is a song that jumps up, seizes your attention and refuses to relinquish it.
With that kind of introduction, you might be expecting some kind of intensely bombastic piece of pop but the song by Coco Morier, who has written for Britney Spears and Tom Jones, and Arama who has sung with Major Lazer, The Glitch Mob, and TOKiMONSTA, which is by the way, their debut single, manages to use a fairly mid-beat persona to make it presence welcomiongly felt.
Their sound manages to be both thoroughly original while paying homage to antecedents of the kind noted by Surviving the Golden Age who nicely nails who they most sound like (an opinion I absolutely concur with).
"While they say their sound is 'Santigold meets Daft Punk', '2023' reminds me of Yelle in English with its bubbly pop sound and pseudo-rapped verses."
EUROVISION 2020 UPDATE
There is a design for Rotterdam 2020 and in the words of the Eurovision powers that be, it "symbolizes the celebration of the 65 years of Eurovision Song Contest and the 41 countries that will take part", featuring "an abstract representation of the flag colours of the 41 countries participating in 2020 in order of their first participation."
But wait! They may have to remove a colour wedge given that Hungary has announced it is withdrawing from next year's event, on the basis, so it is said (though no one is actually saying), it's "too gay".
SONGS, SONGS AND MORE SONGS EXTRA EXTRA!
Ever wondered what the bestselling music artists from 1969 to 2019 would look like on a visual timeline? Wonder no more, as Laughing Squid explains, with Data is Beautiful, a first year PhD student "using 'different medias such as album sales, radio broadcasting, digital copies sales and online streaming frequency" to show "the best-selling music artists from the first quarter of 1969 through the third quarter of 2019."
Ever wanted to see woodland creatures sing a Bellini aria? Consider your wish granted! (Laughing Squid)