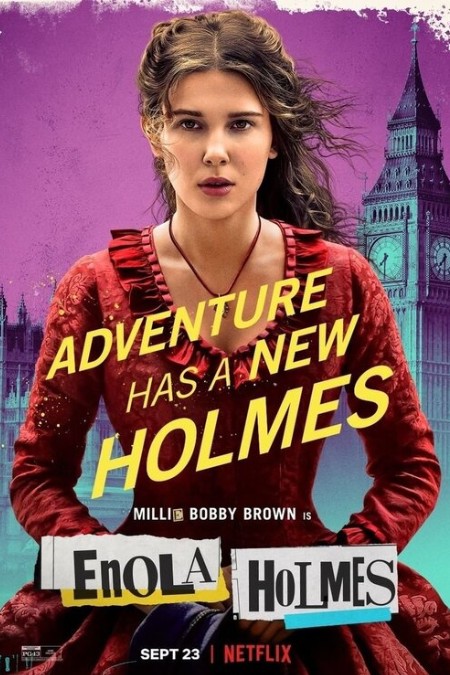 Netflix, it will not surprise you to learn, has another cleverly exuberant hit on its streaming hands.
The new kids on the watercooler block is Enola Holmes, based on Nancy Springer's series of delightful books, a film that's all about the younger sister of Sherlock Holmes (Millie Bobby Brown) who it turns out is every bit the match for her sleuthing superstar brother, if not more so.
While the film does have its fair share of irreverent fun, it is by and large a pretty serious undertaking what with a disappeared much-loved and unconventional mother to find (played to gorgeous perfection by Helena Bonham Carter), sibling issues, women's rights, pain, loss and finding your way in the world.
Phew! That's a lot of seriousness in amongst vividly-realised characters and snappy, clever dialogue and yet, AND YET, that doesn't mean that there isn't some inadvertent fun to be had, usually by the actors forgetting their lines, losing parts of their costumes or connecting with props in a way the producers never intended.
What is most enjoyable about this blooper reel is how much fun the actors are having creating what might just be one of the best movies to make its presence felt in this COVID-blighted year.