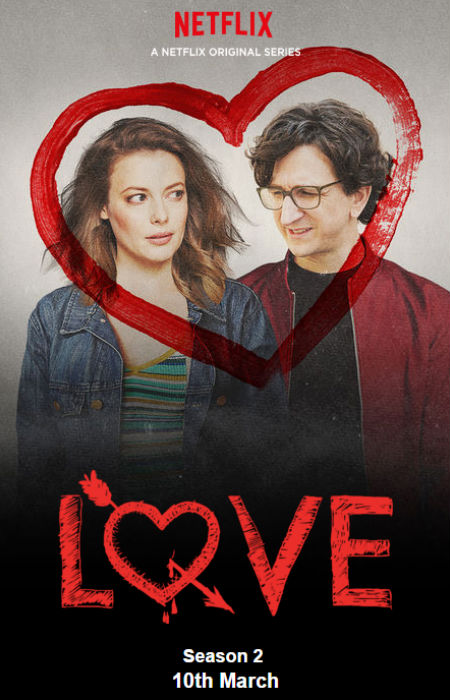 SNAPSHOT
It's worth a shot. Mickey and Gus face commitment and all that comes with it as they attempt to bring order to their chaotic lives. (synopsis via Netflix)
Falling in love is thrilling.
Nerve-wracking, crazy, unsettling, glorious, and if all goes well, something special for the long haul.
But falling for each other is just the start as Mickey (Gillian Jacobs) and Gus (Paul Rust) discover in the second series Love, Judd Apatow's romantic comedy with reality turned up a notch or two, makes abundantly and amusingly clear.
That is what makes this series such a breath of fresh air – it gives you the heart-fluttering oohs-and-aahs that come with letting Cupid's arrow do its thing but the show also is very clear about the fact that it's not smooth sailing.
Pretty much like life generally really.
But it also holds hope that it can be beautiful, wonderful and sublime, no matter how different you and your beloved might be, and that is something worth holding onto, and laughing a little, or a lot, about.
Here's to love, and Love, in its messy, delightful glory.
Love returns to Netflix (and our messed-up, conflicted hearts) on 10 March.