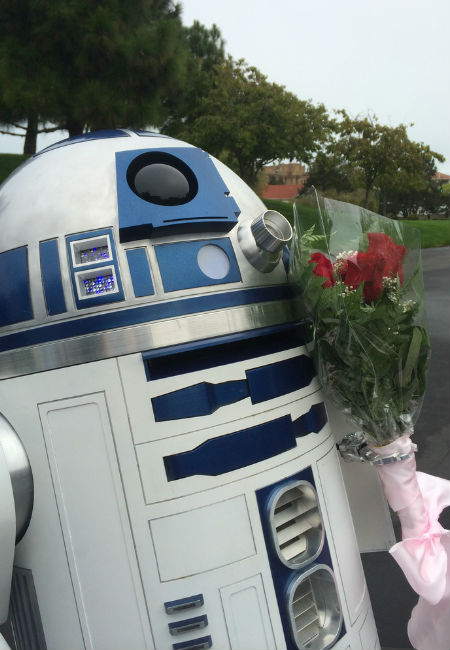 SNAPSHOT
Artoo In Love is a short film that follows our intrepid, droid-hero R2-D2 as he tries to find love in this galaxy. Artoo is joined by an adorable cast of his droid friends, as well as some of his enemies … (synopsis via Artoo in Love)
Even droids want to find that special someone.
And R2-D2, instrumental in helping Luke, Han and Leia defeat the evil Empire, is no different, looking for love in his new "stomping grounds" in San Francisco and the nearby Bay area courtesy of a delightful new short film Artoo In Love from Evan Atherton, Sargam Atherton, Grant McKinney and TRUE MVMNT (directors Shara Esbenshade & Wesley Walker).
But as anyone who's ever dated will attest, our love for another can often be unrequited, assuming we can find someone to have unrequited love for (there are a lot of half-programmed droids out there), and just because we like them doesn't mean they will ever love us back as we want.
Or that they will even be free to love us back even if they wanted to.
Poor Artoo finds himself going a-courtin' with a thoroughly unconventional object of desire – with a full-on picnic no less! – only to have his advances rebuffed and his bleeping sweet little heart broken.
Of course there is then nothing for it but wandering the streets of San Francisco, licking his morosely-sparking circuits.
But what if just around the corner true love waits?
It may just do, proving that not all good droids finish last …
You can check  out the team behind the film at Artoo in Love website.
(source: C|NET via Laughing Squid)