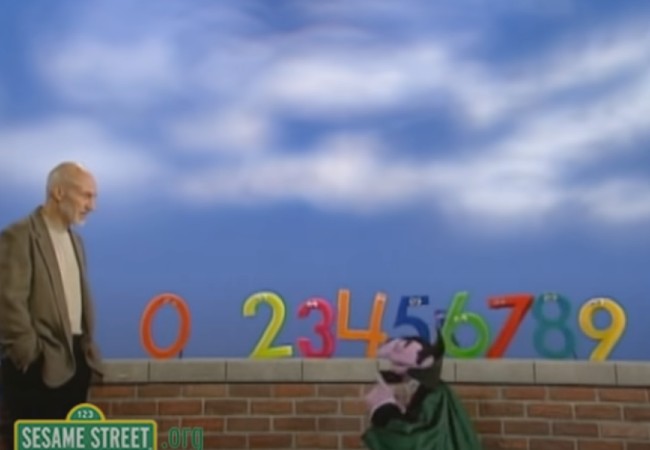 Counting from 1 to 9 should be one the easiest things in the world, right?
Well, normally, yes, if you're Sesame Street's the Count, who has quite the way with numbers, and has done since his appearance on the show in 1972, but when a rogue One won't fall into line, counting suddenly becomes very difficult indeed.
That is until Patrick Stewart aka Captain Jean-Luc Picard from Star Trek: The Next Generation comes along in this clip from 1996 and quickly gets the errant and uncooperative number one into line, allowing the counting to proceed as desired.
How does Patrick Stewart have such a way with the number between zero and two?
Well, as he says to the Count, "I've had a little practice at it."
Indeed he has …
(source: Laughing Squid)