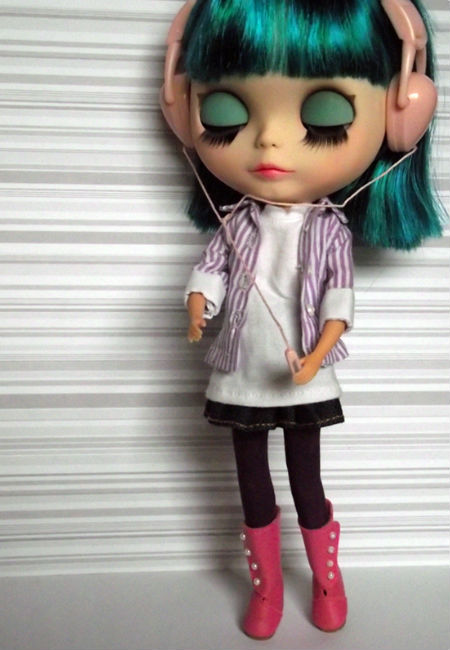 Shakespeare once said "If music be the food of love, then play on."
It spoke of music's ability to create and sustain an air of romance, but referred to the idea that it is as vital as anything else in sustaining life.
(Honestly that's possibly not even close to accurate, given my lack of Shakesspearian academic qualifications but for the purposes of this blog it will do.)
OK, perhaps we need food and water and shelter a teensy-weensy bit more – after all you don't see Rick and the gang on The Walking Dead trying to find somewhere to power up their iPods  now do you? – but music is pretty damn important.
And so I present these five artists and their superb music, tracks that will remind you why music plays such a central, almost essential part in our lives …
"Breathe" by IYES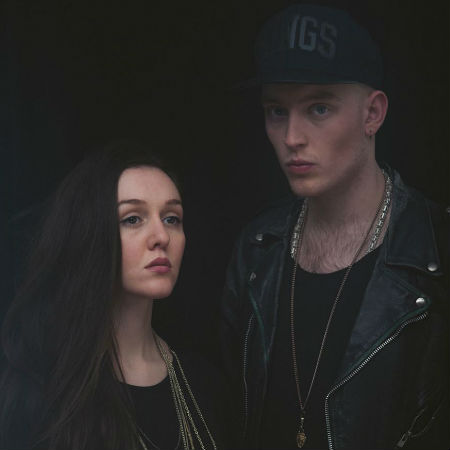 There is a kind of hushed magical beauty to the voice of Melis Soyaslanová, one half of Brighton-based IYES – her musical partner is Josh Christopher, one time member of band 000, who met her via friends at drinks he hosted at his apartment one night – that bewitches from the seductively hesitant first notes of "Breathe".
It is song that is a rich, subdued amalgam of choir-esque vocals – the combined delicately-articulated voices of Melis and Josh are exquisitely well-suited to each other – murmuring, chilled electronica, and a quite but determined buildup that is going somewhere without being in a particular hurry to get there.
Theirs is music to contemplate by, to think about life with, and lest you think this means it is an exercise in bland, consciousness-dulling nothingness, it reminds you all the way through that it is the product of two artists who want to make things interesting, and cutting edge but still wholly accessible.
This music made of an accidental meeting of two artistic soulmates – Melis was a friend of a friend who turned up at the casual but legendary soiree at Josh's place – and has given rise to songs like "Lighthouse" (which attracted 10,000 listens within a week of being posted to Soundcloud), "'Til Infinity" and the sweet minimalist gorgeousness of "Glow" (with a chorus to die for), all of which has attracted rave reviews for this promising twosome.
I can only hope their fateful coming together is one that endures for as long as is humanly, and musically, possible.
"Crossfade" by GusGus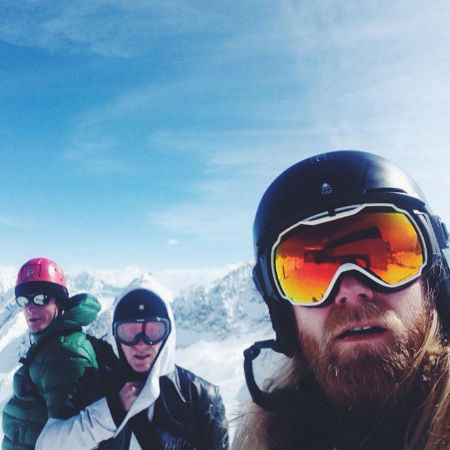 "Crossfade" is the sort of eminently danceable song that announces itself with a bouncing, pulsing beat, gleefully distorted harmonies and a lead vocal that sounds world-wearily exuberant all at once, much like the best '80s New Wave bands.
There's a sense of aching and longing that suffuses the song from the now Icelandic five piece, which invests its decidedly pop offering with enough synth-driven bells and whistles to keep things interesting.
The first song from their upcoming album, the tentatively-tilted MEXICO, which will be released later this year, "Crossfade", which by the ebbs and flows of the percussive electronica that defines it reflects the very thing after which it is named, is a sign that this veteran band have not finished experimenting with the extent of their sound or talent just yet.
And GusGus have been around for quite some time, forming in 1995 as a film and acting collective that has had lineup changes aplenty – cue the revolving door of membership if you will trippy synthy maestro! – but always a sense of the adventurous, a feeling that they're not done just yet.
Goodness knows who will be in the band in five years time but of one thing we can be certain – the music will always be beguiling, never boring, an oasis of the new and different in a world content to do the same thing over and over again.
"got me goin" by Paperwhite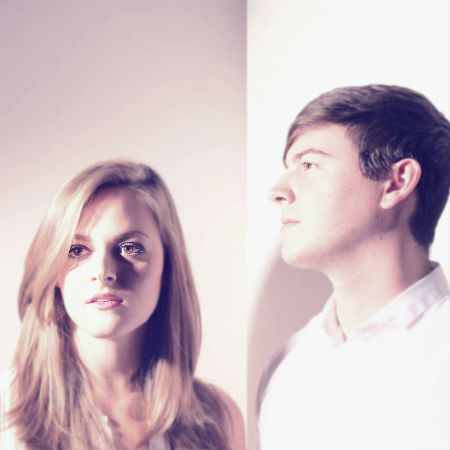 If any parents ever wanted a sign that the fractious, squabbling syndromes they have birth to will ever dwell in beatific harmony, then they should pay attention to Brooklyn-based brother and sister duo Paperwhite (made up on Katie and Ben Marshall).
While I doubt from listening to their lingering chilled electronica that they ever raised so much as an arched eyebrow at each other, they are in nothing else the very evidence that a shared DNA and history can beget beautiful, memerising music.
"got me goin'" is a dreamy excursion into the quieter, almost unreachable moments in life where you're trying to seek some clarity about where life is taking you, hoping it will sort itself out somehow.
A gentle call to action, it drifts sublimely on, happily floating along on Katie's divinely atmospheric vocals, and the song's subdued but robust melody and synth that twinkle in and out like the stars on the sort of quiet, clear winter night of which revelations might be made.
Yes Paperwhite are the creators of some of the most evocative, measured synth pop around at the moment, a clear sign fretful parents that sibling rivalry can give way to something wholly and delightfully beautiful.
"Stronger (Clancy Remix)" by Wilfred Giroux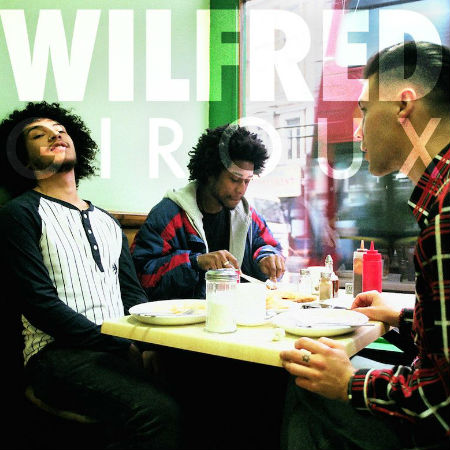 Remixes are curious beasts.
Some of them detract from the song they have captured within their audio experimentation, rendering it almost unrecognisable, a foreign creation of the song you love.
But others, ah yes others, like Clancy's remix of Wilfred Giroux's "Stronger", which samples Corinne Bailey Rae's "Put Your Records On" to a wholly pleasing degree, give it a whole other lease of life.
In this case, Clancy, a London-based producer and DJ has keep the soul of the track by Giroux – in actuality 19 year old Joshua Mooney – but given it a whole other vibe that is described damn near perfectly by Do Androids Dance:
"While the original is a bubbly, garage-leaning number with rhythmic, jazzed-out vocal work perfectly suited for UK radio and pretty much any peak time set, this new remix breathes life into the track and turns it into an after-hours beast. Clancy's deep cut is absolutely large. Hypnotic vocal work mixed with a pitch black outer-space like soundscape makes this a groover sure to take you right down the rabbit hole."
It's one of those interpretations that extends the reach of the song it has remixed, giving you something pleasingly new but one that does not obliterate that which you loved about the original.
"Snowship (Thomas Jack Remix)" by Benjamin Francis Leftwich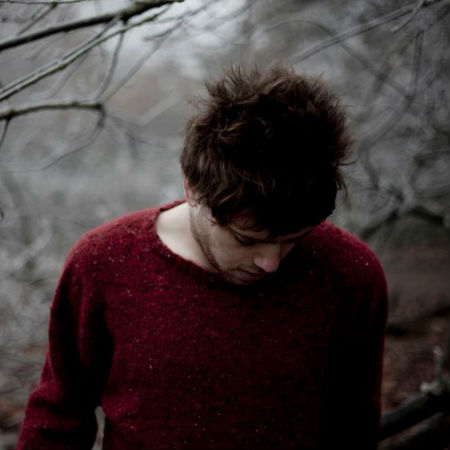 You feel rather happily like one of the Pied Piper's willing followers when you listen to this delightful remix by Thomas Jack of Benjamin Francis Leftwich's song "Snowship".
Leftwich, a singer-songwriter who hails from York in England, creates dreamy acoustic songs of such harmonic and melodic richness that it's easy to see why his debut album Last Smoke Before the Snowstorm (2011) connected with so many people, drawing comparisons to Damien Rice and José González, and to my ears at least Australia's Lior and Josh Pyke.
On its own "Snowship" is a delight, a guitar-strumming, softly sung track through which Leftwich's dreamy voice wafts with ethereal beauty, the very evocation of a lazy afternoon in the countryside, watching the clouds and world drift by.
In the hands of 20 year old Australian DJ Thomas Jack, it takes on a whole new, thoroughly compatible persona, begins with a jaunty whistling intro, the beats a little more pronounced, the summery vibe amped more than just a little if that were possible, before segueing into a bright, breezy, upbeat number that still retains its folk sensibilities even as it leads you onto the milder side of the dancefloor.
It's a happy marriage of musical genres, a merger of acoustic folk and rousing electronica that works to a ridiculously pleasing degree and makes you hope that Leftwich and Thomas Jack will see the sense in creating a whole album of cross-pollinated music together.
NOW THIS IS MUSIC EXTRA EXTRA!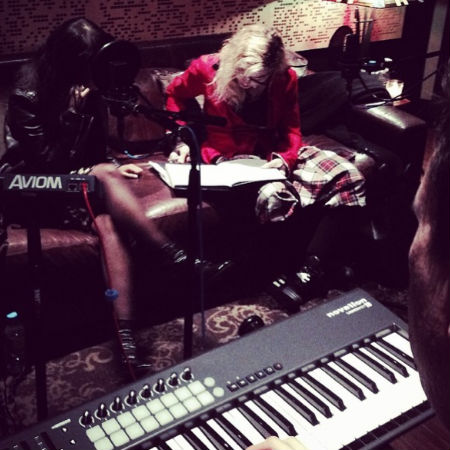 Madonna at work in the studio with Natalia Kills
 Yes Madonna Louise Veronica Ciccone, to use her full name, in back in the studio, working with the likes of Avicii and Natalia Kills on the follow up to the chart-topping MDNA (2012).
While there's no word on the direction of the album or its eventual sound, we at least have physical proof of the collaboration, at least with Natalia Kills, thanks to a photo of the two artists at work in the studio, which was released on Madonna's official Instagram account with the following caption:
"Working the midnight shift with Natalia Kills. 2 girls on a couch……….don"t it taste like Holy Water? #artforfreedom #rebelheart #revolutionoflove."
(source: Digital Spy)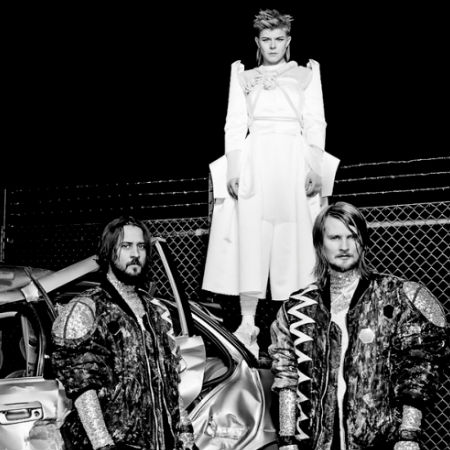 Robyn and Röyksopp join forces for mini-album Do It Again + limited stops northern summer tour
The announcement a little while back that Robyn was joining with Röyksopp to create yet more beautiful music, and tour no less, was greeted with rapt enthusiasm from around the world, not least in USA and Europe where the short but sweet tour will be touching down over the northern hemisphere summer.
And now the first official single of this collaboration, "Do It Again" has dropped, channelling all the pleasing melancholic upbeat synth-richness of past efforts like "The Girl and The Robot" (from 2009's Junior).
It was proceeded by a snippet from another song off the 5 track EP, "Monuments", which is a quieter but no less rewarding tune, drenched in Robyn's emotionally redolent vocals, into which she seems to pour every last ounce of her soul.
It was all accompanied by the following press release in which Robyn spoke of her pleasure at working with her frequent collaborators once again:
"Svein and Torbjörn and I started working on new music in the beginning of 2013, I've been going back and forth to Bergen to record and write with the boys up until recently. Collaborating with S & T is something I enjoy very much. In the beginning we just knew we wanted to do something together and then it started to feel more like a band thing than songs for a Röyksopp or Robyn album so we're releasing this music together as a band you could say." (source: Pigeons and Planes)
Do It Again drops 23 May.
And here's the full clip for their recently previewed single "Do It Again" (it premiered it on BBC 1 with Annie Mac) which sizzles and energetically bounces along with the combined upbeat pop brilliance of Robyn and Röyksopp …
And last but not least Coldplay has released a trailer for their much-anticipated album Ghost Stories, due out May 19 this year.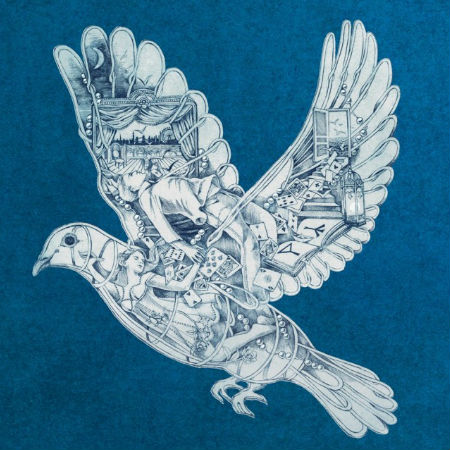 After surprising everyone, Beyonce-style, with a brand new, completely unexpected song "Midnight", and dropping other tracks like "Oceans" and "Always in My Head", Coldplay have released the trailer for their forthcoming sixth album and behold, it is a very good, very atmospheric, anticipation-building thing indeed.
Here's the full version of the Ghost Stories trailer …
And here's the abbreviated version …